Please Support Our Class Website in 2017. Can you chip in today?
All contributions will be DOUBLED through November 30!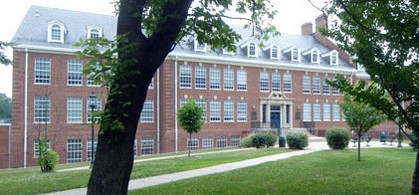 BCC


This site is operated and funded by members of our class.
Class Administrator: Barbra Paul Johnson
Page Hits: 25,414


Class News

6/6/2013
Reunion Meeting June, 2013
June 8, 2013. Potomac, MD. Let us know if you can come!! . . . Continued

7/16/2012
2013 Planning Meeting
Sept. 8th, 2012 will be our next planning meeting in Potomac, MD. Please contact me for more information. . . . Continued

1/13/2008
Happy Hour
We are planning quarterly times to meet. We had our first fun time, January 11, 2008 at Ri Ra's in Bethesda. Let us know where you want to meet in April. Hope to see you soon. . . . Continued


Today's Featured Biography
My geographical journey since high school slowly moved me west. I ended up in Colorado, where I realized I had reached the "Promised Land" of sunshine and low humidity.

I spent 4 years at Washington University in St. Louis where I was a psychology major. I then spent a year in Kansas City working at a mental health center, before ending up in Boulder, Colorado for graduate school in clinical psychology. I had never been west of the Missippi at that point in my life and fell in love with Colorado. While in Boulder from 1976 to 1982, I managed to get married and divorced. The former event was a mistake; the latter was not.

I had a brief foray east to New Haven (1982-1983) for a predoctoral fellowship at Yale Medical School, but the mountains drew me back (as did the necessity to finish my doctoral dissertation). I then spent two years in Topeka, Kansas (1984-1986), completing a post-doctoral fellowship at the Menninger Clinic. While at the Menninger Clinic, I met Linda (and her 5 year old son, Eric). Linda worked on the nursing service at the time. We were married in 1986 at the end of my fellowship.

Despite my efforts to return to Colorado and get out of the heat and humidity, I ended up in Columbus, Ohio for about four years. I worked at a private psychiatric hospital, Harding Hospital, before finally returning to Denver in 1990. Our daughter, Julia, was born in 1988 in Columbus.

Since returning to Denver, I have been working on the inpatient psychiatric unit at the Denver VA Medical Center, while maintaining a small private practice. My roles have included being the Director of Psychology Training and, since 1997 or so, I have been the Administrative Director of Inpatient Mental Health Services. Beyond my administrative responsibilities, I do a fair amount of clinical teaching and supervision with psychology interns, psychiatry residents, and medical students. I manage the one-hour commute to work through an omnivorous appetite for books on tape (and now on CD's).

I did not have much exposure to the military growing up. In the midst of the Vietnam War, attitudes towards the military were not positive ones in general. My Draft # was 349, which further insulated me from any direct exposure. Since my involvement at the VA, I have gained a profound respect for the individuals who serve in our armed forces. I am honored to be able to heal the wounds of those who have served, particularly the men and women now returning from Iraq and Afghanistan.

My life has not been all work by any means. Parenting and step-parenting have both enriched my life beyond words. Eric lives in San Francisco, where his day job is in advertising. His real job, however, is as a techo-musician. Performances in his genre have taken him west to Tokyo and east to London.

Julia is another creative soul, with photography and painting her forms of expression and music her love. Unfortunately, she got mono her senior year in college which morphed into Chronic Fatigue Syndrome. As a parent, it has been difficult see someone with such potential and energy be stricken on the launching pad. She was attending the University of Colorado at Denver in the College of Arts and Media, but a relapse the second semester of her freshman year has put her academic plans on hold for now. Nonetheless, she perseveres in life with friends, her interests, and a job in local flower shop.

I have found my satisfactions and stress management through hiking, biking, running, and martial arts through the years. My experiences as a wrestler at B-CC served me well, when I studied judo in college and while I was in graduate school. Since 1992, I have studied Lung Gar Pai Kung Fu and Hakkoryu Jujutsu since 2000.

The network of friends that I have gained over the years continues to provide depth and breadth to my life. I am truly blessed by them.


My regards to all.

Ralph


Classreport.org provides free Class Websites for every graduating class of every high school with free access for all.
We are one of the premier social networking sites dating back to 2003. We are a small, family-owned business and yet freely host over a million class websites. Our Story
Classreport holds a special place in the hearts of our users: Bravos.
We are funded through voluntary contributions. Can you help keep this site online for another year? Thank you for your support!
Please click here to contribute.
Class Support Status

OUR CLASS SITE IS FUNDED THROUGH
October 2017
---
This site is funded by our
Voluntary Contributions

Click Here to Chip In


Class Directory

Where in the world are you? Stats
Recent Profile Updates
| | |
| --- | --- |
| | Jun 6 |
| | Mar 25 |
| | Feb 21 |
| | Feb 19 |
| | Jan 19 |
| | Jan 7 |
| | Aug 18 |
| | May 4 |
U.S. Armed Forces
Active and Veterans

Please update your profile to be
included in this section.

0 from Our Class

33 from Our School

Class Poll
How many of our classmates do you think will attend this reunion? Answer: Come to the reunion and count!
Recent Reviews
There are no reviews on file
at this time.
This area is for comments on
books, movies, music,
restaurants, etc.
Visit Other Classes
The Office
(Admin use only)
If you have any questions or comments regarding this website, please contact:

Class Administrator
Barbra Paul Johnson

Would you like a sneak peek at a
non-functioning view of The Office?

This class reunion website is a complementary addition to your existing alumni resources.
It is a product of Classreport, Inc. and may not be affiliated with Bethesda-Chevy Chase High School or its alumni association.

Does your High School Class have a full-featured Alumni Website? Start One Now!
(Or start one for your Mother, Father, Sister, Brother, Spouse, Son, Daughter, Friend . . .)



"Your site is amazing. Kudos to you and your staff. You have benefitted so many high school alumni in organizing their class reunions." 10/4/2017


"Thanks to classreport.org our class website played a huge part in the success of our Reunion. We greatly appreciate your wonderful support." 10/3/2017


"Thanks for all your hard work and ingenious spirit." 9/25/2017


"Thanks guys, you are Good!!" 9/23/2017


"I love your service and will continue to support you." 9/14/2017


"We have been using the website for more than 10 years now. It's still the best website out there for classmates to meet, collect their info and advertise their reunions. Thanks for inventing it all!" 9/11/2017


"Thank you for your assistance. It was very helpful. Looks good!" 9/5/2017


"I am so grateful I found your website. It is especially wonderful for our classmates. I will spread the word!!" 8/31/2017


"Our high school reunion was a great success and our site on ClassReport.Org was a HUGE help in that success! ClassReport.Org is by far the best platform on the Internet when it comes to high school reunions!" 8/30/2017


"Thanks for all of your help and the great web site you have. We have a great response for our upccoming reunion events in September." 8/7/2017



More bravos at: www.classreport.org/bravos




14th Anniversary!
There are no fees required for participation on this site.
Please support this site with your voluntary contributions.
We cannot provide this service without your support. Thank You!
Please read Our Story
ClassTraQ 11.003 Software Copyright © 2003 - 2017 Classreport, Inc. All Rights Reserved e0 amsc: 1