No Ads. No Spam. No Pop-Ups. No Fees. Read Our Story.



Welcome, SHS Class of 1961


---
Click mouse on the small yellow icon at lower right
of the slide show window below to display full screen.
---


Purple lockers and colorful banners brighten the SHS first floor Hall of Fame wall as we finish our tour near the school's front office. Scroll down to camera icons for more photos from all of our reunion activities.
Most celebrants in town for our Saturday night reunion headed out to the spacious home of Richard and Marcella Brooks for laughs, hugs, reminiscing and food, food, food provided by the Louisville classmates. Scroll down to camera icon to see 100 more shots!
This site is operated and funded by members of our class.
Class Administrator: Barbara Ann Forrester [Class of 1960] Fultz
Page Hits: 26,524


Class News

5/2/2016
JoAnn (Cummings) Sinclair has passed away
JoAnn (Cummings) Sinclair On May 1, I received a very short email from George Sinclair (Southern High Class of 1960) with the sad news that his wife, JoAnn (Cummings) Sinclair (SHS 1961) . . . Continued

6/9/2015
Peggy Shepard Haise
Peggy is now in Glen Ridge Nursing Home on Calm River Way off Billtown Road doing therapy after her surgery. She is looking great, and just wants to be well enough to go home. She would love . . . Continued

9/14/2014
Patricia A. (Riggs) Strohmeier passed away
Patricia A. (Riggs) Strohmeier 73 passed away Monday, September 1, 2014. She was preceded in death by her husband Sherman Lee (Augie) Shrohmeier. She is survived by her three daughters, Dina . . . Continued


Wondering what Southern High is like today?
Check out this "Southern Rocks" video from YouTube.
---
---
Not on our monthly birthday list?
Email us with your birthday info
-- and please send us a recent photo, too.
We'll put you on our Birthday Watch
in right column of this page.
It's not like your age is a secret
from your Southern High classmates!
---
Southern Majorettes
The Southern High Fight Song boasted "those Southern boys are hard to beat," but the coed athletes, above and below, were quite a treat! The nimble-fingered, leggy majorettes marched with the band, the slim, trim drill team performed at halftime, and the bouncy, bubbly cheerleaders coaxed "Fight, team, fight" throughout the ball games. Since these gals were always "out front," as teens we knew them by all by name. But if the past 50 years has dimmed your memory, we have a crib sheet: The enlargements are complete with maiden names.
Left click your mouse on photos to see enlargements.
Southern Cheerleaders
Southern Drill Team
(Hover your mouse over bottom right corner of slide show
and click on small block to display show full screen.)
---
---
Our Wildwood Saturday Night
Our 50th reunion was at Wildwood Country Club and class vice president Gary Steedly was our master of ceremonies.
Anne Esarey Smith accompanied on the piano as we all joined in to sing the alma mater and the Southern fight song.
Peggy Shepard Haise, Jenny Snyder Richey and Marsha Fulkerson Nelson were among former SHS choir members. The gals led us in singing about "those Southern boys."
Floyd Spencer is one of the 68 alumni who attended. In all, counting guests and spouses, we had more than 120 in attendance. Floyd's favorite SHS memory is Mrs. Lee's English class.
Southern cheerleader Dina Jones Higdon is one of our more than two dozen Louisville area classmates who planned and coordinated our reunion events.
Pat Blazanovich Shader has three children, six grandchildren and one great grandchild!
Buel and Carolyn Caudill Goodin. Carolyn and Buel, who is a flower wholesaler, donated all of the beautiful table centerpieces and fresh-cut floral arrangements.
Richard Brooks finally has a moment to rest. Once a member of the SHS track and cross country teams, for months he has been on the run as point man for Marcella's many reunion planning activities.
We gotcha!
Oh, look! It's everyone! (just about)
Click image above to download giant enlargement.
Note: If you do not have a high-speed Internet connection,
this is a BIG file and can take a few minutes to download.
Dial-up users might prefer to click on the hyperlink below.
Once downloaded, click on blowup to make photo display even bigger.
Then use scroll bars to move photo around in order to see everyone.
Click here for medium-sized picture, which downloads much quicker.
---
Hover your mouse over the lower right of the teachers slide show window below and a small yellow block will appear. Click on it to display slide show full screen.
Southern High Faculty
---
Our Class Message Board
Your participation is requested!
We would like to hear from you. Post your messages here.

ADD NEW VIEW ALL

Indicates an included photo
Today's Featured Biography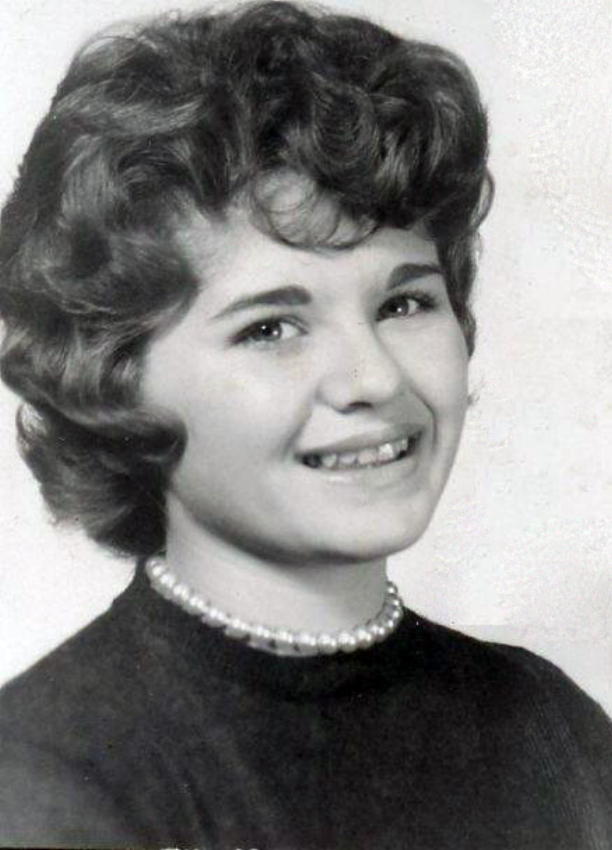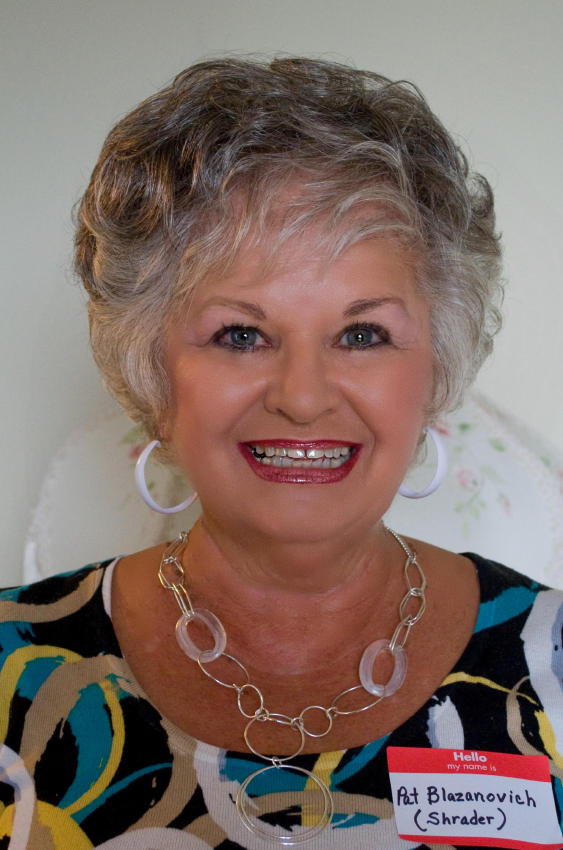 Patricia Rose "Pat" Blazanovich Shader


After graduating from Southern, I went to work at General Motors Parts Department as an IBM operator.

I met my husband, Bob, at GM, and we were married on my 20th birthday, June 29, 1963, at St. Rita Church.

Bob and I celebrated our 48th wedding anniversary with our three wonderful children: Sheri, Lori, and son, Rob. We are blessed with six beautiful grandchildren and one great-granddaughter.

I was a stay-at-home mom, keeping active with the kids in school and their activities.

Down the road, I held two part-time jobs, one as an assistant manager at the Brooks Fashion Store in the Jefferson Mall. My other part-time job involved delivering flowers for Lloyd's Florist.

As my parents grew older and their health declined, my focus changed. With my family's help, we were able to care for my parents, keeping them in their home, and we thank the Lord for every day he gave us to share the love.

Presently, I am very active at the Okolona VFW Post, where I hold the office of auxiliary president, which I've held for the past seven years. I volunteer at the VA Hospital and at Wesley Manor Nursing Center on a regular basis.

I also deliver food and clothing to the homeless shelters and support our military and their families.

After 40 years in the Okolona area, we moved to Fern Creek, into a patio home, and we love it.

My goals in life are spreading patriotism, filling community needs, winning the lottery, and I always count my blessings by thanking God for all my tomorrows.

My motto is life is, "You have to get older, but you don't have to get old."



We need detective work.
We have yet to find a number of folks.
Maybe you can supply a lead.
Let's find our missing SHS 1961 classmates
Let's join forces to locate all of our classmates.
Family News Summary
Enter your Family News Item choosing from our pre-defined categories:
Anniversary, Award, Birth, Death, Diagnosis, Engagement, Graduation, Lottery, Retirement, Vacation, Wedding, Other.
Death
Walter Armstrong Longacre, 72, of Mt. Washington f
Posted by: James (Jim) Reed [Class of 1960]

1/7/2016

Death
Don Morton passes away. Our hearts are heavy fo
Posted by: James (Jim) Reed [Class of 1960]

4/14/2014

Death
William (Bill) Edward Poston passed away Thursday,
Posted by: Marcella "Mar" Riggs Brooks

4/2/2014

Anniversary
Kenneth and Sharon Robinson celebrated their 50 an
Posted by: Charles Robinson

2/7/2014

Death
Corky Haise passes away Those in the Southern H
Posted by: James (Jim) Reed [Class of 1960]

8/26/2013

Death
Fred Pape Loses Sister Carole Alumni of Souther
Posted by: James (Jim) Reed [Class of 1960]

3/8/2013

Death
Charlotte Hannold's mother passes away. Jessie H
Posted by: James (Jim) Reed [Class of 1960]

1/25/2013
Calendar
There are no Calendar items on file
at this time.

Today's Featured Class Member Website
---
---
---
Below are a few photos from our monthly planning meetings and our mailing session. Hint: Hover your mouse over the bottom right of the show and click on the square icon to display photos full screen!
---
We have distributed our class photo directory and the DVDs. The cover is shown above. Contact Barbara Ann Fultz to order your copy, and ask her about also getting the DVD slide shows with most of the photos from the reunion events and this web site!
---
Billy Guest has two sweethearts in the same photo: Ellen Boyd was a 14 year old freshman when an older guy, Billy, a 15 year old sophomore, asked her to the 1959 Sweetheart Dance in Southern's cafeteria. "That was our first date," recalls Bill. "However, this snapshot was at Ellen's house in 1961." They married in 1963 and have four sons and seven grandchildren. His other sweetie in the picture was "my '56 Chevy. I was showing off the new metallic green, custom paint job. It had a Corvette cam, solid lifters and three deuces, in order to beat that '57 Chevy at Cedar Creek Drag Strip. Share your own snapshots with all of us!
Before Southern, many of us attended Okolona Elementary.
Do you have snapshots from our high school days?
Hey, SHS Class of 1961, we need your help!
Please send us your own photos for display here!
Beauty and the Beast:
Marsha Fulkerson borrows the rooftop sun deck
of Jenny Snyder's family pet, Sally.
Southerners Walter and Keata (Hogan) Longacre were married in 1963. They have two children, six grandchildren and two great-grandchildren. While they were in Indianapolis, they were really in the chips! Read about that in their biographies right here on our web site.
---
---
Reunion Planners: Ready for a repeat!
Click photo to enlarge.
---
---
Been in Louisville lately? This is Waterfront Park.
Click photo to enlarge.
Classreport.org provides free Class Websites for every graduating class of every high school with free access for all.
We are one of the premier social networking sites dating back to 2003. We are a small, family-owned business and yet freely host over a million class websites.
Classreport holds a special place in the hearts of our users: Bravos.
We are funded solely through your voluntary contributions. Can you help us keep this site online and ad-free for another year? Thank you for your support!
Please click here to contribute.
No Ads, No Spam, No Pop-ups, No Fees.
Class Support Status

Our Class Site is Fully Funded!
Additional contributions are welcome and will be used to provide support for the larger Classreport community.
CLICK HERE TO LEARN MORE
Class Directory

Where in the world are you? Stats
Recent Profile Updates
| | |
| --- | --- |
| | Mar 18 |
| | Jan 26 |
| | Dec 14 |
| | Aug 31 |
| | May 6 |
| | Mar 27 |
| | Jan 7 |
| | Aug 20 |
U.S. Armed Forces
Active and Veterans

Please update your profile to be
included in this section.

0 from Our Class

6 from Our School

Recent Reviews
There are no reviews on file
at this time.
This area is for comments on
books, movies, music,
restaurants, etc.
Visit Other Classes

This class reunion website is a complementary addition to your existing alumni resources.
It is a product of Classreport, Inc. and may not be affiliated with Southern High School or its alumni association.

Does your High School Class have a full-featured Alumni Website? Start One Now!
(Or start one for your Mother, Father, Sister, Brother, Spouse, Son, Daughter, Friend . . .)



"Ttanks for your support. I was able to get the correct document uploaded. Your site is amazing." 2/9/2017


"You have done a GREAT job with this site. I will be telling our class to update their profiles." 2/8/2017


"My class appreciates your organization more than I can say. THANK YOU." 2/8/2017


"Many thanks for the news update about our class. The site is really looking great!" 2/6/2017


"Thanks for all you do for us!" 1/13/2017


"I enjoy reading the website." 12/27/2016


"You have a great web site - Thank you!" 12/24/2016


"Thank you for having such a wonderful site. Our class appreciates your continuing work." 11/24/2016


"We are glad that you all maintain this web site. We think our site is a really good site and want to keep it running." 11/23/2016


"Great Stuff!!! Thank you." 11/23/2016



More bravos at: www.classreport.org/bravos




14th Anniversary!

Search All Schools Best Classes Reunions Features Setup Your Class FAQ Funding Our Story Support Privacy Policy We DO NOT sell advertising to support this site. We DO NOT sell names and addresses to third parties.
There are NO POP-UP ads. There are no registration fees required for participation.
Please support this site with your voluntary contributions.
We cannot provide this service without your support. Thank You! Read Our Story

ClassTraQ 9.7003c Software Copyright © 2003 - 2015 Classreport, Inc. All Rights Reserved e1