Dear Classreport Users:
We are one of the premier social networking websites dating back to 2003. We are a small, family-owned and operated business with less than 15 staff, yet we freely host over a million class websites. Classreport holds a special place in the hearts of our users (See
Bravos
). We are funded solely through voluntary contributions. Despite our small size, we have the same costs as any other site: servers, security, software, and staff. So we are asking for your support. If everyone reading this gives $15, our fundraiser will be over in one day. If Classreport is useful to you, take one minute to keep it online and ad-free for another year. Thank you for your support.
Click here to help out now
.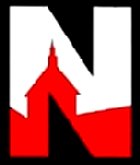 Indians
12th Anniversary!
Please Support Our Class Website in 2016. Can you chip in today?
All contributions will be DOUBLED through May 31!






This site is operated and funded by members of our class.
Class Administrator: Cory Puckett
Page Hits: 28,750


Event Announcement!
---
Survey Results
Friday, January 22, 2021 - 3:00 am
REUNION SURVEY RESULTS (About 40 surveys)

KIDS
0 kids 5 people
1 kid 12 people
2 kids 17 people
3+ kids 9 people

Hard to say who had the most. Depends if you count stepchildern or not.

LAST PERSON TO HAVE A CHILD
Chris Dixon 8/26/2008
David Peak ~ 9/18/2008

TWINS
1 set - Mark Schober
1 set - Elizabeth Brown

MOST RECENTLY MARRIED
Shawn Jordan Sept 13, 2008

MARRIED THE LONGEST
Sherri Miller - 18 years
Chris Dixon - 18 years
Ton'a Hale - 18 years

CAME THE FARTHEST
Wayne Cutting - Indiana
Michelle Wyle - California
David Evans - Minnesota
Stephanie Stapp - Colorado
Chris Welling - Florida
Kelly Durbin - Montana
Gina Pemberton and Shawn Jordan - Nebraska

LEAST HAIR
Brett Larson
Eric Cooper, Wayne Cutting, and Rod McBride

CHANGED THE LEAST
Darrin Davidson
Kelly Durbin and Lisa Combest

MOST INTERESTING JOB
- Building a Walmart in Hilo - Scott McGee
- Cartoon book editor - Stephanie Stapp
- Floral designer in funeral home - Leah Ward
- Casino host - John Richecky
- Artifact preservation for the Steamboat Arabia - Jason Ballenger
- Mechanic for NASCAR - Wayne Cutting

19 voted for a 25 year reunion
21 voted for a 30 year reunion although many people voted for both

Spring got 2 votes
Summer 10 votes
Fall 17 votes

18 people said yes to more frequent informal gatherings and many wanted to combine the year before and after us.



---
Current 2008 Photos of North
Tuesday, January 26, 2021 - 6:55 pm
---
SMN North Class of 1988 Donations
Saturday, January 30, 2021 - 6:55 pm
We would welcome donations from anyone interested in helping out with future reunions.

For those of you who would like to donate, any extra money will be applied to the next reunion (2013 or 2018).

Thanks everyone for your interest in this website and in connecting with those we graduated with.

We will continue to use this website to post photos of the reunion and for future planning, so check in from time to time!

If you have any photos that you would like to share, please contact me and we can figure a way to either email and share photos for the slideshows.



Event Contact: Cory Puckett
Make Checks Payable To: SMN Class of 1988 Reunion
Mail Payment To: Beth Boldt , 8421 W. 64th Terrace, Merriam, KS 66202
---
Class News

4/23/2010
Brian Vandemark Passing -- April 11, 2010
Brian Vandemark,class of 1989, passed away on April 11. His tribute was in the KC star on Tuesday. Our thoughts and prayers go out to his family. http://www.kansascity.com/2010/04/20/ . . . Continued

5/9/2008
Legacy Courtyard Engraved Bricks
Celebrate the tradition of Shawnee Mission North. For a tax deductible donation of $35, an engraved brick will be added to the Legacy Courtyard. Please contact Cory (srpuck@msn.com) fo . . . Continued


Our Class Message Board
Your participation is requested!
We would like to hear from you. Post your messages here.

ADD NEW VIEW ALL

Indicates an included photo
| | |
| --- | --- |
| Prayers for Beaver Glenn's Wife (Ana) and C | Cyndi (Sigman) Jefferies |
| Truly a sad day...Floyd (Beaver) E. Glen | Tue 11/13/2012 11:18 AM |
| Message | Jesse Valdez II |
| Kent Hogelund past away September 9, 200 | Fri 9/18/2009 3:50 PM |
| David Evans - Need Email | Mary Finnerty Bechtel |
| David, I have scanned that comic that y | Thu 12/18/2008 10:14 AM |
| i need a lot of prayers | sherri miller underwood |
| as of last friday the 24th of oct. i was | Tue 10/28/2008 8:08 PM |
| Congratulations and Thanks | Danny Contreras |
| I would like to thank and congratulate t | Sat 10/4/2008 3:43 PM |
| Unofficial dance-possibilty event Saturday PM | Melissa Hile |
| Hey y'all! I don't think I'm going to b | Fri 10/3/2008 12:30 AM |
| PRAY FOR MY FATHER | Shirlann |
| I need to ask for all of you to pray for | Mon 9/29/2008 10:38 AM |
| Message | sherri miller underwood |
| i don't mean to be hateful or anything b | Tue 8/19/2008 12:08 PM |
| hunsley | Jesse Valdez II |
| brian, email me with your contact info | Thu 3/20/2008 5:05 AM |
| Message | Cory Puckett |
| In light of the tragic news about Tammy' | Mon 3/10/2008 10:59 AM |
| PASSING OF A CLASSMATE | Shirley Bauman |
| I wanted to make sure all of you heard a | Thu 3/6/2008 8:23 PM |
| Message | sherri miller underwood |
| merry chirstmas and happy new year class | Mon 12/24/2007 7:08 PM |
| Blood Drive For My Daughter | Tammie Kreighbaum Quijas |
| On October 27, 2007 I invite you to a bl | Sat 9/22/2007 11:54 PM |
Today's Featured Biography
After graduation I attended KU where I double-majored in Sociology and Women's Studies. I met my future husband, Rich, a SM South grad, while at KU. We lived in Breckenridge, Colorado for a year after graduation before moving back to KC to start real careers. We were married in 1994. We have two children, Parker (14) and Macy (11), and two beagles, Penny and Sophie.

I work at David C Cook Publishing as an editor on Tru, a Sunday school curriculum. It was developed at a church in Costa Mesa, Calif. The work is both incredibly rewarding and challenging.

We moved to Colorado Springs nine years ago because we always wanted to return to Colorado some day. Now we get to take in the mountains every day. We enjoy hiking, biking, camping, and skiing as a family. My parents and brother and his family have also moved out here to Colorado, so we don't make it back to KC as often as we used to. We always enjoy it when we do though! Great food and the Jayhawks!


Family News Summary
Enter your Family News Item choosing from our pre-defined categories:
Anniversary, Award, Birth, Death, Diagnosis, Engagement, Graduation, Lottery, Retirement, Vacation, Wedding, Other.
Diagnosis
On October 27, 2007 I invite you to a blood drive
Posted by: Tammie Kreighbaum Quijas

9/22/2007
Calendar
There are no Calendar items on file
at this time.

Classreport.org provides free Class Websites for every graduating class of every high school with free access for all.
We are one of the premier social networking sites dating back to 2003. We are a small, family-owned business and yet freely host over a million class websites.
Classreport holds a special place in the hearts of our users: Bravos.
We are funded solely through your voluntary contributions.
No Ads, No Spam, No Pop-ups, No Fees.
Class Support Status

OUR CLASS SITE IS FUNDED THROUGH
April 2016
---
This site is funded by our
Voluntary Contributions

Click Here to Chip In


Class Directory
| | | |
| --- | --- | --- |
| | | |
| | 222 | |
| | 179 | |
| | 8 | |
| Total On File: | 409 | |
| | | |
| | 0 | |

Where in the world are you? Stats
Recent Profile Updates
| | |
| --- | --- |
| | Mar 3 |
| | Mar 2 |
| | Feb 13 |
| | Jan 23 |
| | Jan 13 |
| | Jan 13 |
| | Jan 13 |
| | Oct 5 |
U.S. Armed Forces
Active and Veterans

Please update your profile to be
included in this section.

0 from Our Class

5 from Our School

Class Poll
There is no Active Poll
at this time.
Recent Reviews
There are no reviews on file
at this time.
This area is for comments on
books, movies, music,
restaurants, etc.
Visit Other Classes
The Office
(Admin use only)
If you have any questions or comments regarding this website, please contact:

Class Administrator
Cory Puckett

Would you like a sneak peek at a
non-functioning view of The Office?

This class reunion website is a complementary addition to your existing alumni resources.
It is a product of Classreport, Inc. and may not be affiliated with Shawnee Mission North High School or its alumni association.

Does your High School Class have a full-featured Alumni Website? Start One Now!
(Or start one for your Mother, Father, Sister, Brother, Spouse, Son, Daughter, Friend . . .)



"I love your site. Keep up the great work!" 1/27/2016


"I've really enjoyed reading updates on the website and hearing so many of my class members are doing so well." 1/20/2016


"This is awesome!" 1/12/2016


"This is such a great resource. Thank you!" 1/10/2016


"Thank you for your great customer service. I wish this technology was available back when we were planning our first reunions. We are looking forward to getting my wife's class page updated as well." 12/20/2015


"Thank you for doing this. I so enjoy keeping up with all my friends." 12/7/2015


"I think this is a very good site. Thanks for putting it together!" 11/30/2015


"Thanks again for all you do for classreport.org. It is a great service for us and other classes." 10/15/2015


"You all are doing a great job!" 10/10/2015


"On behalf of our class thank you for the wonderful free service you provide to our classmates via our web site you support.This is a very good service!" 10/9/2015



More bravos at: www.classreport.org/bravos




12th Anniversary!

Search All Schools Best Classes Reunions Features Setup Your Class FAQ Funding Our Story Support Privacy Policy We DO NOT sell advertising to support this site. We DO NOT sell names and addresses to third parties.
There are NO POP-UP ads. There are no registration fees required for participation.
Please support this site with your voluntary contributions.
We cannot provide this service without your support. Thank You! Read Our Story

ClassTraQ 9.7003c Software Copyright © 2003 - 2015 Classreport, Inc. All Rights Reserved e0