Please Support Our Class Website in 2017. Can you chip in today?
All contributions will be DOUBLED through June 30!



Classmates: The reunion was a blast. Thanks for those of you that attended. We had some problems with communication. Some classmates were not notified while others were notified to late. I appoligize this happened. I had the plans listed here on this site since January. Our official class website. Please check this site and notify other classmates to register here. It is the best way to stay in touch.

~Larry




This site is operated and funded by members of our class.
Class Administrator: Larry Paasch
Page Hits: 24,129





Event Announcement!

---
Missing Classmates:
Sunday, December 31, 2017
---
Class News

7/25/2008
2-DVD OFFER!!!
Larry has put together DVDs of the reunion, full of movies and pics. He has so much that it fills 2 DVDs. The cost is $5 for each DVD in their own case delivered by mail to your address. T . . . Continued

6/22/2008
Reunion a Big Success
What a wonderful time we all had at the reunion. Thanks to the committee members for all their hard work. Please check the website in the future for photos of the reunion. . . . Continued

5/2/2008
We Made It!!!!
Our class website has been chosen as a "Best Class Site"! It is a high honorable achievement! You can see the emblem just under the mascot on the upper right of the webpage. Thanks to you . . . Continued


Our Class Message Board
Your participation is requested!
We would like to hear from you. Post your messages here.

ADD NEW VIEW ALL

Indicates an included photo
| | |
| --- | --- |
| Paula Knoll's Obituary | Rosemary Huschka Corbett |
| Paula passed away last August from compl | Tue 4/19/2016 10:34 PM |
| Dan Steitz | Larry Paasch |
| http://www.horancares.com/obituary/Danie | Sat 1/3/2015 1:37 PM |
| James Fraizer's dad | Larry Paasch |
| Just got this from Sharon Ford: FYI: Ja | Wed 2/12/2014 10:31 PM |
| Saying Goodbye | Steve Baier |
| On Tuesday I said goodbye to my life-lon | Thu 10/31/2013 11:32 PM |
| Randy Polk's Obit | Larry Paasch |
| Randy Polk's obituary | Tue 10/29/2013 4:02 PM |
| Randy Polk | Larry Paasch |
| From Sharon Ford: Didn't know if you had | Fri 10/25/2013 6:27 PM |
| Brad Sligar passed away | Larry Paasch |
| James Dinkel Just got a call that Bra | Mon 7/2/2012 9:07 PM |
| Got this from Sharon Ford | Larry Paasch |
| Sharon larry...Ben Biglers dad passed aw | Wed 7/21/2010 12:11 AM |
| Joe Johns | Larry Paasch |
| Pj Saunders sent me the following today: | Sat 6/12/2010 9:52 PM |
| Brian Babcock | Larry Paasch |
| Tammy Lalicker Rieth April 29 at 8:41pm | Thu 4/29/2010 10:26 PM |
| Joyce Stroh McClure's daughter, Megan | Larry Paasch |
| Here is a link to the news story. We n | Mon 2/8/2010 11:57 AM |
| Find us on Facebook! | Larry Paasch |
| There are currently 28 classmates on Fac | Mon 7/13/2009 6:39 PM |
| Oct 19, 2008 Bobby Atkinson died | Cindy Hickey Burhoop |
| The obituary was in the Garden City Pape | Thu 10/23/2008 9:50 PM |
| Any takers? | Casandra Holdeman |
| Cleaning out some things...anybody inter | Sat 9/13/2008 9:34 AM |
| Submit your on information | Larry Paasch |
| Classmates, use this space to submit you | Thu 8/28/2008 3:36 PM |
Today's Featured Biography
I'm getting closer to the mountains. We will be moving to Golden the 1st of May.

WOW!! 30 years. Time has flown by.
I moved to Colorado 3 years ago. Although I thought I would be closer to the mountains than to Nebraska.
I have been married to Wayne for 26 years. Our son Jarrod lives in Wray and works as a landman for an oil and gas company. He is married and has given me my first grandchild. Yes, I am a grandma. Can't believe I'm old enough for that. I do get to spoil her, then send her home.
Kacy is still in college at FHSU. She is in the radiology program and is in clinicals at Olathe Medical Hospital.

Looking forward to the reunion in June.


Hi Classmates,
Thank you for taking the time to check out the site! Please keep your information current as possible for the next reunion. If you haven't already done so, please register at the top-right side of this page. You may then use your own private password to make changes or additions to your information at any time. Please note that the class administrator is the only person who can access your profile information. Your street address and telephone number will be kept Confidential and will never be displayed. They would only be used for event mailings, should our class choose to do so. You will never receive any Spam from here. Your privacy will always be respected. You choose what you wish to have hidden and what you choose to make available. If you have any trouble please email me and I will help you. Please enter some type of information, such as your address, city, and most of all your email address; otherwise you will continue to be listed as "missing." There is no charge for using this site; it is supported entirely by voluntary contributions. The contributions provide us with additional tools which help create a much better experience for you. Please feel free to make suggestions.
Thanks, Larry Paasch
-------------------------------------------------


A very Special Thanks to GCHS Band Teacher,
Paul White for the following school songs. The
first song to play is our fight song and the
second is our Alma Mater.






Hail to the Brown, Hail to the White
Hail Alma Mater, for whom we fight
We love no other, so let our motto be
Victory, Garden High Varsity.
Yea, Brown, Yea, White
Yea, Yea Big Brown
Yea, Yea Big White
Yea, Yea, Big Team, FIGHT.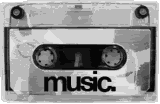 Family News Summary
Enter your Family News Item choosing from our pre-defined categories:
Anniversary, Award, Birth, Death, Diagnosis, Engagement, Graduation, Lottery, Retirement, Vacation, Wedding, Other.
Death
Philip M. Haug Sr., 52, of Garden City, died Wedne
Posted by: Larry Paasch

6/16/2013

Death
Brad Wilson Sligar Brad Wilson Sligar, 52, d
Posted by: Larry Paasch

7/4/2012

Death
Sharon Ford passed on the following to me: Ben
Posted by: Larry Paasch

7/21/2010

Death
Pj Saunders sent me the following today: Larry i
Posted by: Larry Paasch

6/12/2010

Death
Larry - I read in the GC Telegram that Lori Bradfi
Posted by: Beth Robertson Schweitz

1/29/2009

Death
I received word from my daughter Chantel Roth, tha
Posted by: Cindy Hickey Burhoop

10/23/2008

Death
I got the following email from my folks: John M
Posted by: Larry Paasch

8/28/2008
Calendar
There are no Calendar items on file
at this time.

Today's Featured Class Member Website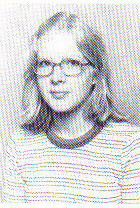 Classreport.org provides free Class Websites for every graduating class of every high school with free access for all.
We are one of the premier social networking sites dating back to 2003. We are a small, family-owned business and yet freely host over a million class websites.
Classreport holds a special place in the hearts of our users: Bravos.
We are funded solely through your voluntary contributions. Can you help us keep this site online and ad-free for another year? Thank you for your support!
Please click here to contribute.
No Ads, No Spam, No Pop-ups, No Fees.
Class Support Status

OUR CLASS SITE IS FUNDED THROUGH
May 2017
---
This site is funded by our
Voluntary Contributions

Click Here to Chip In


Class Directory

Where in the world are you? Stats
Recent Profile Updates
| | |
| --- | --- |
| | Apr 8 |
| | Feb 19 |
| | Nov 13 |
| | Sep 15 |
| | Jun 19 |
| | Jun 19 |
| | Jun 18 |
| | Apr 19 |
U.S. Armed Forces
Active and Veterans

Please update your profile to be
included in this section.

0 from Our Class

2 from Our School

Visit Other Classes
The Office
(Admin use only)
If you have any questions or comments regarding this website, please contact:

Class Administrator
Larry Paasch

Would you like a sneak peek at a
non-functioning view of The Office?

This class reunion website is a complementary addition to your existing alumni resources.
It is a product of Classreport, Inc. and may not be affiliated with Garden City High School or its alumni association.

Does your High School Class have a full-featured Alumni Website? Start One Now!
(Or start one for your Mother, Father, Sister, Brother, Spouse, Son, Daughter, Friend . . .)



"Ttanks for your support. I was able to get the correct document uploaded. Your site is amazing." 2/9/2017


"You have done a GREAT job with this site. I will be telling our class to update their profiles." 2/8/2017


"My class appreciates your organization more than I can say. THANK YOU." 2/8/2017


"Many thanks for the news update about our class. The site is really looking great!" 2/6/2017


"Thanks for all you do for us!" 1/13/2017


"I enjoy reading the website." 12/27/2016


"You have a great web site - Thank you!" 12/24/2016


"Thank you for having such a wonderful site. Our class appreciates your continuing work." 11/24/2016


"We are glad that you all maintain this web site. We think our site is a really good site and want to keep it running." 11/23/2016


"Great Stuff!!! Thank you." 11/23/2016



More bravos at: www.classreport.org/bravos




14th Anniversary!

Search All Schools Best Classes Reunions Features Setup Your Class FAQ Funding Our Story Support Support Privacy Policy We DO NOT sell advertising to support this site. We DO NOT sell names and addresses to third parties.
There are NO POP-UP ads. There are no registration fees required for participation.
Please support this site with your voluntary contributions.
We cannot provide this service without your support. Thank You! Read Our Story

ClassTraQ 11.003 Software Copyright © 2003 - 2017 Classreport, Inc. All Rights Reserved e0
amsc: 1