Please Support Our Class Website in 2018. Can you chip in today?
All contributions will be DOUBLED through August 31!






Classmates: Are you ready for the 40th Reunion? It is September 14 and 15. Make plans to be there. Check back for more details.
Attention to all classmates: Please update your profile Bio and send Larry Paasch a recent photo. Other classmates want to see what you look like and know whats been going on in your life since graduation. It's like an online memory book.




This site is operated and funded by members of our class.
Class Administrator: Larry Paasch
Page Hits: 28,691





Event Announcement!

---
August Birthdays:
Saturday, September 1, 2018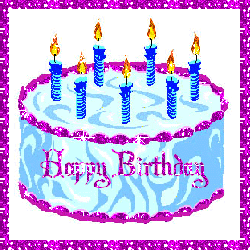 3 - Cheryl Karber Wolfe

9 - Kelly Galliart Beavers

10 - Dianna Martinez Terrazas

10 - Charles Quinn

13 Johnni Amy Ramsey

16 - Andrea Hummer King

18 - Brad Thompson

18 - Don Ausherman

20 - Beth Robertson Schweitz

21 - Joya Owens Piland

21 - Rosemary Huschka Corbett

24 - Cheryl Wilson Champion

29 - Cindy Cruz West
---
Social at Samy's Spirits and Steakhouse
Friday, September 14, 2018 - 7:00 pm
1911 E. Kansas Avenue
$5
Look Who's Coming!
Mail Payment To: Tammy Lalicker Rieth 1501 Pioneer Road Garden City, KS 67846
---
Who's coming to the reunion?
Saturday, September 15, 2018
Here is a list of people that are coming so far:
Jerry Bevan
Julie Eatherly Soldner
Mike Eastman
Joyce Stroh McClure
Larry Paasch
Kelly Webb Powers
Tammy Roark Crooks
Chris Anderson
Janet Fansher
Frank Schmale
Brad and Nancy Thompson
Tamara Hubbard Eitzen
Darrel Drees
Steve Baker
Andrea Hummer King
Wayne Goss
Dale Wilson
Patty Fillmore Woods
Tammy Lalicker Rieth
I will update the list when the names come in.
---
Tour of the High School
Saturday, September 15, 2018 - 10:00 am
720 Buffalo Way
Look Who's Coming!
---
Dinner at Wayne Goss'
Saturday, September 15, 2018 - 6:00 pm
9275 N. 3rd Garden City, KS 67846
$40
Catered by Planks
Look Who's Coming!
Mail Payment To: Tammy Lalicker Rieth 1501 Pioneer Road Garden City, KS 67846
---
Benefits of CLASSREPORT.ORG
Wednesday, October 31, 2018
What are the benefits of CLASSREPORT.ORG over some of the other alumni website solutions?
No Ads, No Spam, No Pop-Ups, No Fees. We use a completely open email system. We do not require people to sign-in to browse their class site or any other class site. We believe in an open system. This may or may not be an advantage to you. We have found that it encourages lurkers to get comfortable with their class site before actually signing-in. We operate on a database which the Class Administrator can back-up to their local computer. The data is always your property and protected. We have a clean, dynamic format which changes daily to generate interest in the site and to encourage frequent visits by class members. We have a Class Reunion utility which is menu driven and is posted on our international reunion directory at International Reunion Directory which will increase visibility for your reunion announcement and attendance at your reunion events.


What security measures have you taken to protect the privacy of our class members?
Here are the security features we have implemented for the privacy and safety of our users: - No addresses or phone numbers are displayed online. They are only available to the Class Administrator for use in planning reunions and keeping track of the class. - Option to display or not display email address online as the class member wishes (we suggest getting a free email address from hotmail or msn or google for the class website) - We have implemented Ultra Spam Guard to eliminate harvesting of email addresses from the site by spam bots. -We have a secure office for the Class Administrator to manage the details of the website which is not available to the class members. -Class members are required to sign-in before posting messages, family news, reviews, recipes, and prayer requests. -Class members are required to sign-in to create or update their personal profile.

---
Missing Classmates:
Monday, December 31, 2018
---
Class News

2/17/2018
Organization Meethon for 40th class reunion - March 1st
Class of GCHS 1978 - we will be having a organization meeting for this years 40th class reunion - Thursday March 1 at 7pm - at Bar K Alternations (1502 E Harding). Please come if you can and . . . Continued

10/21/2017
Dates of past Reunions
10th - July 2, 1988 20th - September 5, 1998 30th - June 21, 2008 . . . Continued

10/21/2017
40th reunion plans
Tammy and Patty are ready to start planning the 40th reunion. Meet with us at Edith Scheuerman Elementary School 1901 Wilcox November 2 at 7. Bring ideas for dates and venues. Hope to see yo . . . Continued


Our Class Message Board
Your participation is requested!
We would like to hear from you. Post your messages here.

ADD NEW VIEW ALL

Indicates an included photo
Today's Featured Biography
Married for 27 years to Rene Scheuerman(Kaiser) Got one child Jacob 26 years.Two Grandchildren Kylee 6 Levi 5. We moved to Elizabeth Arkansas in 1988. I started a constuction buisnes. Rene works for Walmart.We love it here in Gods country.we live right on Lake Norfork,it very beutiful! I'm retired now, Rene still works. We love to travel and see all Gods buetiful creations


Hi Classmates,
Thank you for taking the time to check out the site! Please keep your information current as possible for the next reunion. If you haven't already done so, please register at the top-right side of this page. You may then use your own private password to make changes or additions to your information at any time. Please note that the class administrator is the only person who can access your profile information. Your street address and telephone number will be kept Confidential and will never be displayed. They would only be used for event mailings, should our class choose to do so. You will never receive any Spam from here. Your privacy will always be respected. You choose what you wish to have hidden and what you choose to make available. If you have any trouble please email me and I will help you. Please enter some type of information, such as your address, city, and most of all your email address; otherwise you will continue to be listed as "missing." There is no charge for using this site; it is supported entirely by voluntary contributions. The contributions provide us with additional tools which help create a much better experience for you. Please feel free to make suggestions.
Thanks, Larry Paasch
-------------------------------------------------


A very Special Thanks to GCHS Band Teacher,
Paul White for the following school songs. The
first song to play is our fight song and the
second is our Alma Mater.






Hail to the Brown, Hail to the White
Hail Alma Mater, for whom we fight
We love no other, so let our motto be
Victory, Garden High Varsity.
Yea, Brown, Yea, White
Yea, Yea Big Brown
Yea, Yea Big White
Yea, Yea, Big Team, FIGHT.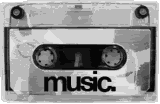 Family News Summary
Enter your Family News Item choosing from our pre-defined categories:
Anniversary, Award, Birth, Death, Diagnosis, Engagement, Graduation, Lottery, Retirement, Vacation, Wedding, Other.
Death
Philip M. Haug Sr., 52, of Garden City, died Wedne
Posted by: Larry Paasch

6/16/2013

Death
Brad Wilson Sligar Brad Wilson Sligar, 52, d
Posted by: Larry Paasch

7/4/2012

Death
Sharon Ford passed on the following to me: Ben
Posted by: Larry Paasch

7/21/2010

Death
Pj Saunders sent me the following today: Larry i
Posted by: Larry Paasch

6/12/2010

Death
Larry - I read in the GC Telegram that Lori Bradfi
Posted by: Beth Robertson Schweitz

1/29/2009

Death
I received word from my daughter Chantel Roth, tha
Posted by: Cindy Hickey Burhoop

10/23/2008

Death
I got the following email from my folks: John M
Posted by: Larry Paasch

8/28/2008
Calendar
There are no Calendar items on file
at this time.

Today's Featured Class Member Website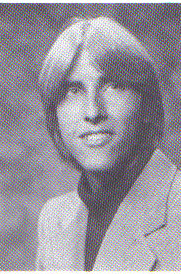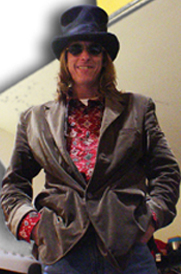 It's almost time for our 40th reunion. September 14th and 15th 2018 Mark your calendars! Class of 1978 40th Class Reunion The Party was Great in 1978 We revisit the scene in 2018 It is time to celebrate our 40th class reunion. It is time to look back and remember those high school years and to catch up on the last 40 years. Please join the class of 1978 on September 14th and 15th to reminisce and celebrate. Follow us on Face book and classreport.org to get updates and to help us locate addresses for those classmates that we have not been able to locate. Larry Paasch and Dale Wilson are keeping these sites updated. E-mail any questions to Tammy Lalicker Rieth at trieth@gckschools.com or Patty Fillmore Woods at Sewpatty59@gmail.com. Liz Pilcher has blocked 40 rooms at the Clarion 620-275-7471. Friday – September 14th 7:00 – Social at Samy's Spirits and Steakhouse 1911 E. Kansas Saturday – September 15th 9:00 – 4:30- Fall Festival Downtown Garden City 10:00 – Tour of the High School 2720 Buffalo Way 6:00 – Dinner at Wayne Goss' 9275 N. 3rd Catered by Planks We will provide drinks and one keg BYOB Please returned by August 15th Name ________________________________ _______ Friday Samy's @ $5.00 per person Pays for rental fee for room. You are responsible for food and Drinks. _______ Saturday Wayne's @ $40.00 per person Total __________ Send to Tammy Lalicker Rieth 1501 Pioneer Road, Garden City, Kansas 67846. There will be a $10 increase for any reservations received after September 1st. WATCH YOUR MAIL BOX FOR YOUR INVITE!!!!!
Classreport.org provides free Class Websites for every graduating class of every high school with free access for all.
We are one of the premier social networking sites dating back to 2003. We are a small, family-owned business and yet freely host over a million class websites. Our Story
Classreport holds a special place in the hearts of our users: Bravos.
Class Support Status

OUR CLASS SITE IS FUNDED THROUGH
July 2018
---
This site is funded by our
Voluntary Contributions

Click Here to Chip In


Class Directory

Where in the world are you? Stats
Recent Profile Updates
| | |
| --- | --- |
| | Aug 13 |
| | Aug 11 |
| | Aug 10 |
| | Aug 10 |
| | Aug 10 |
| | Aug 8 |
| | Aug 7 |
| | Jul 27 |
Visit Other Classes
The Office
(Admin use only)
If you have any questions or comments regarding this website, please contact:

Class Administrator
Larry Paasch

Would you like a sneak peek at a
non-functioning view of The Office?

This class reunion website is a complementary addition to your existing alumni resources.
It is a product of Classreport, Inc. and may not be affiliated with Garden City High School or its alumni association.

Does your High School Class have a full-featured Alumni Website? Start One Now!
(Or start one for your Mother, Father, Sister, Brother, Spouse, Son, Daughter, Friend . . .)



"Just discovered your product today while trying to locate classmates ahead of our 50th reunion in 2020. The fact that you did this in a noncommercial manner in a world where everything has a price tag deserves recognition and respect, in my view. Thank you and good luck in all your endeavors." 5/5/2018


"THANKYOU so much for handling this for us! We are so appreciative! It looks GREAT!" 5/2/2018


"Thank YOU for helping us get the word out! I've posted a link to the website on our FB group page and vigorously encouraged other classmates to contribute" 4/27/2018


"Your site is amazing. Kudos to you and your staff. You have benefitted so many high school alumni in organizing their class reunions." 10/4/2017


"Thanks to classreport.org our class website played a huge part in the success of our Reunion. We greatly appreciate your wonderful support." 10/3/2017


"Thanks for all your hard work and ingenious spirit." 9/25/2017


"Thanks guys, you are Good!!" 9/23/2017


"I love your service and will continue to support you." 9/14/2017


"We have been using the website for more than 10 years now. It's still the best website out there for classmates to meet, collect their info and advertise their reunions. Thanks for inventing it all!" 9/11/2017


"Thank you for your assistance. It was very helpful. Looks good!" 9/5/2017



More bravos at: www.classreport.org/bravos




15th Anniversary!
There are no fees required for participation on this site.
Please support this site with your voluntary contributions.
We cannot provide this service without your support. Thank You!
Please read Our Story
ClassTraQ 11.003 Software Copyright © 2003 - 2017 Classreport, Inc. All Rights Reserved e0 amsc: 1