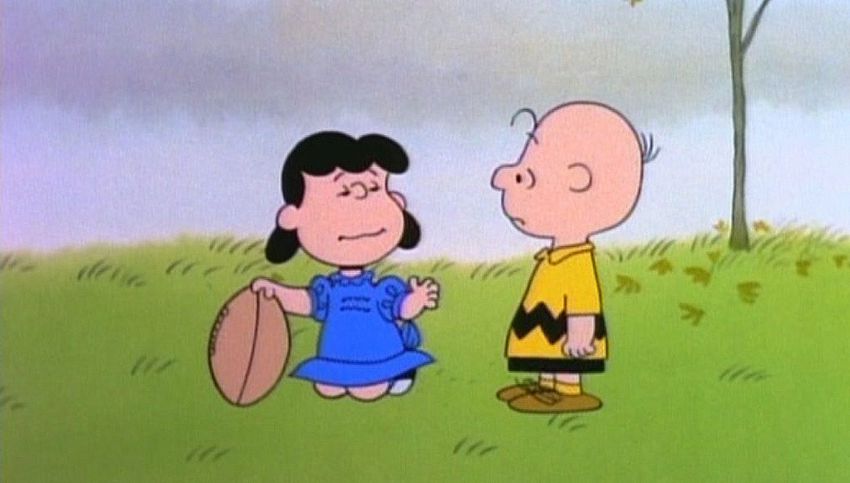 Shelters listed above !!


This site is operated and funded by members of our class.
Class Administrator: Daniel Dobrowski
Page Hits: 59,819


Event Announcement!
---
Memory share
Thursday, August 17, 2023 - 8:15 am
looking for pic's from the following places, Hammond, Indiana

the old Kenwood School(circa 1954- 1960) playground, school house

Washington Jr High !961 -1965) both school houses, the playground, and the gym

HHS before 1968, baseball field, backstop

indi illi park 1955- 1968, pic's of the park in that time frame

contact lrw-2mssjj@att.net ty, Jim Wallgren
---
HHS - ORIGINAL BLOG - LINK
Tuesday, July 2, 2024 - 7:00 pm
AN OPEN INVITATION TO ALL HHS CLASS'S TO JOIN THE '67 CLASS BLOG, ALL ARE WELCOME !!




More Information: Click To Open
---
HHS '67 50th reunion FACEBOOK PAGE
Thursday, July 4, 2024
HI folks, FB link for the '67 Class, and the 50th reunion , keep current ....
More Information: Click To Open
---
Class News

12/28/2017
50th reunion directory, coming soon
thanks to mr. sanG for the update Hammond High School Class of 1967 Watch your mail for the 50th Reunion Directory in mid January. Paid dinner classmates will receive a directory. Anyone . . . Continued

12/22/2017
John D. "Jack" O'Keefe passed away on December 17, 2017.
thanks as always to mr.sanG, for the update Nancy Burt ('67) husband passed away 12/17/17. He was a member of HHS '66 He died of an heart attack John D. "Jack" O'Keefe Send Flowers Obitu . . . Continued

12/15/2017
Patty Walker passed away on December 11, 2017
as always, I thank mr. sang for the up date Patricia Sue Kumiega (nee Walker) GRIFFITH, IN - Patricia Sue Kumiega (nee Walker) age 68 of Griffith, passed away on Monday December 11, 2017. S . . . Continued


Today's Featured Biography
As I think about coming back to Hammond after multiple decades away, I find I'm amazed at what it must be like to have remained in close contact and proximity with childhood friends. Comforting, I'll bet. As for me, I've lived in seven different states. After graduation (like the following Monday) I became a proud employee of NIPSCo.downtown, where I worked off and on as executive secretary for about 8 years. During that time, I married, had my daughter (Amy), divorced, was a single mom, married a sweet guy (Stan), moved to Chicago and have been moving ever since.

Because relocating is stressful and a bit disorienting each time, like being dropped from a tornado to some strange land, I always tried to find the unique things about where I was and carve myself a little niche. While working for a specialty touring company on Michigan Avenue, I lucked into a promotional tour to The Gambia which was accompanied by Alex Haley (Roots). A great experience.

Next residence, Oklahoma City where I worked part time for an attorney by day and by night did creative writing for a local radio station. I especially had fun being guest DJ one day for the morning show. In between, I started taking some college courses.

What a culture shock then to move from OK to San Francisco. During our 10 years in CA, we both worked hard, but also enjoyed all the beauty there (not to mention being smack in the middle of the Loma Prieta earthquake in '89). Job wise, I began as admin assistant and ended as Safety Program Administrator for an environmental firm. I continued with college and served as a docent for the Frank Lloyd Wright Marin County Civic Center. By the end of our stay there, I was graduated from Sonoma State University...at age 40-something, a college grad! Amy also graduated from UC Davis, and decided to remain in the bay area (who wouldn't?) as Stan and I headed north to Portland, Oregon.

While Portland is a little gem of a city, it does rain a lot there. I remember the weather forecast including "look for a 10 minute sun break about 2:00." What a climate shock. The Portland Art Museum is a wonderful dry area and I spent time there volunteering and also helped get a reading mentor program started for elementary school children.

Next stop Houston, Texas! All I can say is, at least it only lasted about a year. I lived for my work at the butterfly habitat of their natural science museum. We bred local varieties and grew the specific food plants required by each. Very interesting opportunity!

After Texas, Stan was transferred to the Washington, D.C. area and we settled in Potomac, Maryland, where we are today. Such a rich cultural and historic area! But you may notice, we are on the east coast and our daughter is on the west coast:(

Here I love doing research at the Smithsonians and teaching English as a second language to adults for the local literacy council. The last year or so has been very challenging healthwise for me, but I think I'm coming out of it, and hope to make the trip to Hammond in August to touch base with my own roots! (that would be YOU)




Classreport.org provides free Class Websites for every graduating class of every high school with free access for all.
We are one of the premier social networking sites dating back to 2003. We are a small, family-owned business and yet freely host over a million class websites. Our Story
Classreport holds a special place in the hearts of our users: Bravos.
Class Support Status

Our Class Site is Fully Funded!
Additional contributions are welcome and will be used to provide support for the larger Classreport community.
CLICK HERE TO LEARN MORE
Class Directory

Where in the world are you? Stats
Recent Profile Updates
| | |
| --- | --- |
| | Dec 15 |
| | Dec 14 |
| | Jul 28 |
| | Jul 19 |
| | May 27 |
| | Apr 24 |
| | Apr 1 |
| | Mar 12 |
Recent Reviews
Book
K Blows Top
Peter Carlson
Rev by: Connie Culp Karczewski
Visit Other Classes
The Office
(Admin use only)
If you have any questions or comments regarding this website, please contact:

Class Administrator
Daniel Dobrowski

Would you like a sneak peek at a
non-functioning view of The Office?

This class reunion website is a complementary addition to your existing alumni resources.
It is a product of Classreport, Inc. and may not be affiliated with Hammond High School or its alumni association.

Does your High School Class have a full-featured Alumni Website? Start One Now!
(Or start one for your Mother, Father, Sister, Brother, Spouse, Son, Daughter, Friend . . .)



"Just discovered your product today while trying to locate classmates ahead of our 50th reunion in 2020. The fact that you did this in a noncommercial manner in a world where everything has a price tag deserves recognition and respect, in my view. Thank you and good luck in all your endeavors." 5/5/2018


"THANKYOU so much for handling this for us! We are so appreciative! It looks GREAT!" 5/2/2018


"Thank YOU for helping us get the word out! I've posted a link to the website on our FB group page and vigorously encouraged other classmates to contribute" 4/27/2018


"Your site is amazing. Kudos to you and your staff. You have benefitted so many high school alumni in organizing their class reunions." 10/4/2017


"Thanks to classreport.org our class website played a huge part in the success of our Reunion. We greatly appreciate your wonderful support." 10/3/2017


"Thanks for all your hard work and ingenious spirit." 9/25/2017


"Thanks guys, you are Good!!" 9/23/2017


"I love your service and will continue to support you." 9/14/2017


"We have been using the website for more than 10 years now. It's still the best website out there for classmates to meet, collect their info and advertise their reunions. Thanks for inventing it all!" 9/11/2017


"Thank you for your assistance. It was very helpful. Looks good!" 9/5/2017



More bravos at: www.classreport.org/bravos




15th Anniversary!
There are no fees required for participation on this site.
Please support this site with your voluntary contributions.
We cannot provide this service without your support. Thank You!
Please read Our Story
ClassTraQ 11.003 Software Copyright © 2003 - 2017 Classreport, Inc. All Rights Reserved e1 amsc: 1