No Ads. No Spam. No Pop-Ups. No Fees. Read Our Story.



Maine Township High School East


This site is operated and funded by members of our class.
Class Administrator: Leni Jane Colyer Collet
Page Hits: 32,719


55 Year Reunion Announcement!
---
MTHSEast Class of '62 55th Year Celebration Reunion
Saturday, October 14, 2017
TBD
Please let us know if you plan on attending our 55th Year Celebration. The celebration will include three days of activities.... all relaxed, inexpensive and informal. Confirmation of your attendance will be requested sometime in the summer... but now, as your committee begins the planning process... It would be very nice to have an approximation of attendance since the venues require commitments to the number of people attending. Just register below for now to let us know that you MIGHT be joining us for the event here in your hometown! AND PLEASE, UPDATE YOUR PERSONAL CONTACT INFORMATION HERE ON THIS WEBSITE. Your information can be private or open to classmates. If it is private, only Leni Jane will have it for future emailing, phoning or snail mailing. Thank you and we hope to see you in OCTOBER!!!!
Look Who's Coming!
---
Class News

8/17/2015
55th Year Reunion
Well, we are only two years out from our 55th year reunion. So, it is time to start planning and saving for a trip down memory lane..... Dianna commented that this page is not getting many . . . Continued

1/25/2013
Did you know we have AUTHORS in our class?
Check out the following authors! Larry Shute has a series he has written including Hilltop House and Rightful Owner. John Vosnos has written Getting into Jesus' Life Andrew Boemi just pub . . . Continued

1/25/2013
Another loss for our class....
We have recently learned of another classmate passing. It is unfortunate that we have lost Tracy Hill, we have lost Richard Baron and now we have lost Joey DeMeo. I am so sorry for our los . . . Continued


Our Class Message Board
Your participation is requested!
We would like to hear from you. Post your messages here.

ADD NEW VIEW ALL

Indicates an included photo
| | |
| --- | --- |
| Message | Diana Skinner McFadden |
| Remember RIVERVIEW? Wayne Burgess at th | Mon 4/10/2017 9:12 PM |
| Message | Burt Felner |
| No Message Entered | Mon 3/20/2017 2:52 PM |
| Message | Burt Felner |
| No Message Entered | Sat 3/18/2017 5:05 PM |
| Pat Weber | Roberta Kass Miller |
| Spidey, where are you? | Sat 2/18/2017 9:27 PM |
| Getting Ready for a Fifty Five Year Get Toget | Leni Jane Colyer Collet |
| Hi, and if you are reading this, thank g | Wed 12/7/2016 10:56 AM |
| Message | Leni Jane Colyer Collet |
| Judith Concemi, 71 Millbury - Judith Ca | Mon 9/28/2015 1:11 AM |
| Guess everyone went to Facebook | Diana Skinner McFadden |
| Not me. I don't think this website is g | Sun 3/15/2015 7:59 PM |
| RIP Billy Sheridan | Leni Jane Colyer Collet |
| As more details follow, I will post them | Sun 7/13/2014 1:24 PM |
| RIP Carol Steffen Collins | Leni Jane Colyer Collet |
| I lost a best friend this week. And our | Fri 5/16/2014 2:47 PM |
| Message | Diana Skinner McFadden |
| Thanks Leni Jane. What a bunch of littl | Thu 5/1/2014 12:24 AM |
| Correction | Leni Jane Colyer Collet |
| Thank you, Dianna! I have corrected the | Fri 4/25/2014 9:27 PM |
| Diana Skinner McFadden | Diana Skinner McFadden |
| Leni- Bad link to Youtube. It doesn't w | Thu 4/24/2014 10:10 PM |
| You on YOUTUBE! | Leni Jane Colyer Collet |
| All the photos of our classmates from ou | Sun 4/13/2014 9:19 PM |
| Message | Nancy Moot Habeger |
| Keeping busy swimming, playing tennis, w | Wed 1/22/2014 12:42 PM |
| Mary, I'd love to hear from you. | Claire Rabinkoff Bryant |
| This is for Mary Eichsteadt, Hi Mary. | Wed 12/4/2013 12:39 PM |
Today's Featured Biography
A medical doctor and psychiatrist, Ron has had a successful career as a clinician, medical educator, and academic administrator who rose to the position of Interim Chairman of the Department of Psychiatry and Behavioral Sciences with the academic rank of Emeritus Associate Professor of Psychiatry, Northwestern University, Feinberg School of Medicine.
A native Chicagoan, Ron was raised in Glenview and attended Maine East High School, the University of Illinois, Champaign and the University of Illinois Abraham Lincoln School of Medicine, Chicago. He was a Resident in Psychiatry at the University of California, San Francisco School of Medicine. He has achieved numerous honors for medical education, leadership, mentorship, and organizational expertise in a variety of professional settings throughout his career. He is most proud of his son, Aaron, who is also a physician and child psychiatrist who graduated from Northwestern University and Northwestern, Feinberg School of Medicine as well as daughter-in-law, Gina, and their 3 grandchildren. In addition, Ron has been active in community affairs over the years as a youth soccer and basketball coach and as a developer and mentor for 2 different psychiatric free clinics, one sponsored by Northwestern Medical School and the other by Chicago Sinai Congregation in Chicago.
Geri (Geraldine Krasner, LCSW)who is a psychotherapist, and Ron absolutely love living on the lakefront at 1630 Sheridan in Wilmette and in a relatively short time have developed a strong commitment to that community. As a Member of the Board this past year, Ron chaired the Personnel Committee.


REUNION DONATIONS


All the following donors are sincerely appreciated! Our Class of '62 has given $6830 to Maine East!
Your reunion committee thanks the following classmates for their generous donations to the reunion committee and to our Class Gift to Maine! :

Les Anderson, Marc Anderson, William Armour, Jack Barnette, Paul Benda, Randel Berndt, Ginny Pagel Bohn, Chuck Brown, Andy Braun Byrne, Roy Carlsten Jr., Dave Carrithers, Cheryl Schaefer Chambers, Don Chinlund, Bill Clarke, Leni Jane Colyer Collet, Carol Steffen Collins, Judy Carrithers Concemi, Carolynn Schorr Daily, Dennis Danders, Barbara Schrade Daniel, Johathon Davis, Michael Deane, Dave Dewar, Larry Dressell, Arliene Johnson Ellison, IdaLynne Erickson Gedde, Burt Felner, Sharie Ladin Freudenberger, Joanne Cerza Garross, Elaine Specht Graham, Barbara Gustafson Gundrum, Joanna Hall Gwinn, Larry Hamilton, Greg Hardacre, Dan Harrington, Scott Harris, Tom Hawkins, Jack Hayes, Darlene Gericke Heidlauf, William Highline, Steve Huff, Jim Ipsen, Bonnie Berger Johnson, Camille Berg Johnson, Robert Johnston, Bob Kenny, Douglas King, Linda Lamson Kleinschmidt, Dennis Klima, Ron Krasner, Terry Nolan Krawl, Diane Metropolos Kurten, Darlene Lada, Patricia Ushijima Lattenberg, Rory Leonard, Dale Litney, Chuck Lucas, Lenore Lund, Suzanne Magel, Roberta Matlin, Gail Haberichter Mavrogenes,     Jack Maynard, Bill McClayton, Pamela Roy McGee, Patricia Weber Mendez, Donna Wambach Metcalf,     Darlene Ehrhardt Miller, Ron Moore, Preston Niesen, Mike O'Brien, Pamela Hillebrand Otte, Jaquelyn Marck, Lorelei Paster, Jonathan Powers, Bob Rauschenberg, Judy Berg Reddington, Susie Hamilton Roule, Lenore Marshall Scheel, George Schultz, Tom Sewart, Larry Shute, Tim Smith, Wm. Tim Smith, Steve Smith, Pamela Mueller Stinar, Dave Stark, Karen Ely Sterling, Bob and Joyce Coltman Sterrett, Nan Bjork Sullivan, Ginny Brune Swanson, Ric Tokoph, Phyllis Cepek Tomory, Barbara Kloepfer Trinchieri, Darlene Gaertner Trott, John Vosnos, Ron Walinder, Karen Weber, Doug Wogstad, Sue Misselhorn Woolwine


Family News Summary
Enter your Family News Item choosing from our pre-defined categories:
Anniversary, Award, Birth, Death, Diagnosis, Engagement, Graduation, Lottery, Retirement, Vacation, Wedding, Other.
Death
My sister, Barbara, passed away in March, 2011. S
Posted by: Patricia Lambrecht Reynolds

9/24/2011
Calendar
There are no Calendar items on file
at this time.

Today's Featured Class Member Website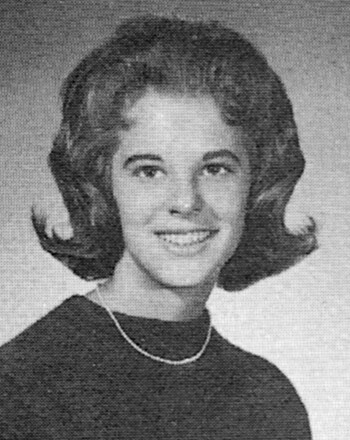 Your Biography


I urge you to fill out your biography with more information about your last 50 years. It is so interesting to know how far we have all gone in schooling, travel, career and family. This site is safe and will not sell your information. As the administrator, I will protect your information but still encourage you to share as much as possible with your classmates. Listing your email and address will allow others to contact you. I look forward to reading your biographies! ALSO...Please visit our website for new information and send me a current photo so we can include it in your profile! Email us a .jpg image and include your name at graduation. Send it to: MTHSEast1962@aol.com
Classreport.org provides free Class Websites for every graduating class of every high school with free access for all.
We are one of the premier social networking sites dating back to 2003. We are a small, family-owned business and yet freely host over a million class websites.
Classreport holds a special place in the hearts of our users: Bravos.
We are funded solely through your voluntary contributions. Can you help us keep this site online and ad-free for another year? Thank you for your support!
Please click here to contribute.
No Ads, No Spam, No Pop-ups, No Fees.
Class Support Status

Our Class Site is Fully Funded!
Additional contributions are welcome and will be used to provide support for the larger Classreport community.
CLICK HERE TO LEARN MORE
Class Directory

Where in the world are you? Stats
Recent Profile Updates
| | |
| --- | --- |
| | Jun 20 |
| | Jun 20 |
| | Jun 20 |
| | Jun 20 |
| | Jun 20 |
| | Jun 20 |
| | Jun 20 |
| | Jun 20 |
Recent Reviews
There are no reviews on file
at this time.
This area is for comments on
books, movies, music,
restaurants, etc.
Visit Other Classes
The Office
(Admin use only)
If you have any questions or comments regarding this website, please contact:

Class Administrator
Leni Jane Colyer Collet

Would you like a sneak peek at a
non-functioning view of The Office?

This class reunion website is a complementary addition to your existing alumni resources.
It is a product of Classreport, Inc. and may not be affiliated with Maine Township High School East or its alumni association.

Does your High School Class have a full-featured Alumni Website? Start One Now!
(Or start one for your Mother, Father, Sister, Brother, Spouse, Son, Daughter, Friend . . .)



"Ttanks for your support. I was able to get the correct document uploaded. Your site is amazing." 2/9/2017


"You have done a GREAT job with this site. I will be telling our class to update their profiles." 2/8/2017


"My class appreciates your organization more than I can say. THANK YOU." 2/8/2017


"Many thanks for the news update about our class. The site is really looking great!" 2/6/2017


"Thanks for all you do for us!" 1/13/2017


"I enjoy reading the website." 12/27/2016


"You have a great web site - Thank you!" 12/24/2016


"Thank you for having such a wonderful site. Our class appreciates your continuing work." 11/24/2016


"We are glad that you all maintain this web site. We think our site is a really good site and want to keep it running." 11/23/2016


"Great Stuff!!! Thank you." 11/23/2016



More bravos at: www.classreport.org/bravos




14th Anniversary!

Search All Schools Best Classes Reunions Features Setup Your Class FAQ Funding Our Story Support Support Privacy Policy We DO NOT sell advertising to support this site. We DO NOT sell names and addresses to third parties.
There are NO POP-UP ads. There are no registration fees required for participation.
Please support this site with your voluntary contributions.
We cannot provide this service without your support. Thank You! Read Our Story

ClassTraQ 11.003 Software Copyright © 2003 - 2017 Classreport, Inc. All Rights Reserved e1
amsc: 1