This site is operated and funded by members of our class.
Class Administrator: LeRoy Bishaw
Page Hits: 85,869






Class News

9/22/2017
55th Class Reunion
Aloha, Only three weeks until our weekend events. Where in Hawaii can you enjoy an evening of food, entertainment, and fellowship for only $25.00? Can't beat that price, so if you haven't . . . Continued

7/6/2017
55th reunion
Aloha Classmates, Our 55th reunion is a little more than 3 months away and we have only 13 classmates signed up for the Saturday luau. It will be very difficult for the committees to dete . . . Continued

12/7/2016
55th Class Reunion
Aloha Classmates, Your 55th class reunion committee has come up with firm dates for our reunion next year. A "meet and greet" at Ohana's in Waimanalo will be 13 October, a luau, also in Wai . . . Continued







Aloha KHS Alumni, Just a reminder that we are less than two months away from our reunion (all classes) and we sure would like to get a better count of the number of folks that will be attending our events. We have a Meet and Greet on Oct 13, a Luau on Oct 14 and a Beach Party on Oct 15. We are planning on having a golf outing either October 13 or 14, not finalized yet. Please sign-up on our website www. tinyurl.com/khs1962 if you plan on attending or if you rather let me or one of our committee members you be attending by Sep 15 and send your check to Flossie by Sep 30. We really need a good head count so we have enough food for everyone. And you don't want to miss the great entertainment that is planned for the luau. Also, Alvin Akina is looking for some hardy folks that are willing jump out of a perfectly good aircraft with him on the morning of Oct 14. He needs names by Oct 4 so arrangements can be made. So give Alvin a call (808) 747-5005 if you enjoy jumping out of a perfectly good aircraft.





Our Class Message Board

Your participation is requested!
We would like to hear from you. Post your messages here.

ADD NEW VIEW ALL

Indicates an included photo
| | |
| --- | --- |
| Spelling of my name | Klyle Stall |
| Just to let everyone know, my name was s | Tue 12/5/2017 6:22 PM |
| Message | Judi Spencer Forney |
| It now appears that I'm going to miss ou | Thu 8/3/2017 3:57 PM |
| Message | Hilda Asada Yamashita |
| I was so saddened to hear of Allen's pas | Mon 11/28/2016 7:53 AM |
| Message | Larry Cravalho |
| I too will not be able to attend present | Mon 11/28/2016 7:51 AM |
| Message | Tom Kappock |
| Sad news. Do you know a physical address | Mon 11/28/2016 7:48 AM |
| Message | Melanie Morrison Chambers |
| Thank you for the notice of Allen's pass | Mon 11/28/2016 7:46 AM |
| Message | Marty Currier Bruce |
| So so sad as we hear more n more of our | Mon 11/28/2016 7:42 AM |
| Message | Wes Tavares |
| Thank you for the sad notice. Allen and | Mon 11/28/2016 7:41 AM |
| Aloha to all our classmates | Hugo Kanae |
| Hi Gang, Wishing you all the best. We ar | Sat 11/5/2016 3:55 PM |
| Thinking of you | Hugo Kanae |
| Hi Kyle, sorry to hear about your injury | Sat 11/5/2016 3:52 PM |
| Sitting Around | Klyle Stall |
| I took a fall Aug 2nd and was told it wa | Sun 10/9/2016 11:58 AM |
| Janice Erickson Louie Higgins | Jan |
| I remember Snippy. He was a neat guy an | Sun 2/28/2016 7:17 PM |
| Message | Judy Byrne Boss |
| I just learned through a web search that | Fri 1/16/2015 8:53 PM |
| The Death of Small Kailua Town | LeRoy Bishaw |
| Feathered clouds painted the blue sky as | Sun 12/14/2014 6:47 PM |
| Message | Sherry |
| Trudy, such wonderful news! So glad your | Tue 10/28/2014 11:11 AM |



Today's Featured Biography

On the move again! This time to the big state of Texas to be closer to the grandkids. We also needed to downsize and this is a good excuse. This way the kids won't have to back a dumpster up to the house to load the "junk" in when I die. HA It will be a fun new adventure and chapter in my life.Hope to make it to the reunion and be able to "talk story" with folks there. I am still into card making, scrapbooking and sewing.Feel free to contact me and we can exchange ideas. I will miss sewing for the musical theater here but hope to find one in Pflugerville that needs volunteer help.







It's that time again! We need everyone to update their profile so that we will have your current information in order to contact you about the upcoming events!


Please note: MANY of you have email addresses that are BoUnCiNg and therefore I can't keep you posted of what's happening in the group! It's important that you send me your updated email address (click on my name!) LeRoy Bishaw





Family News Summary
Enter your Family News Item choosing from our pre-defined categories:
Anniversary, Award, Birth, Death, Diagnosis, Engagement, Graduation, Lottery, Retirement, Vacation, Wedding, Other.
Death - Allen Morgado
It takes a minute to find a special person, an hou
Posted by: LeRoy Bishaw

11/27/2016

Death
Eraina Leilani Penarosa "Penny" Barr 70 of Kapolei
Posted by: LeRoy Bishaw

11/16/2015

Death
Joan Eleanor Binning, 71, of Honolulu, Hawaii, pas
Posted by: LeRoy Bishaw

11/15/2015

Death
Jack "Skip" Banks passed away September 16,2015. Y
Posted by: LeRoy Bishaw

10/10/2015

Death
Obituary for Melvin D. De Costa Celebrating the l
Posted by: LeRoy Bishaw

4/20/2015

Death
March 7, 2015 Linda Kuualoha Frias, 70, of Las Ve
Posted by: LeRoy Bishaw

4/16/2015

Death
Marsha Leimomi Camara, 69, of Kaunakakai, Molokai,
Posted by: LeRoy Bishaw

6/21/2013



Calendar

There are no Calendar items on file
at this time.





Today's Featured Class Member Website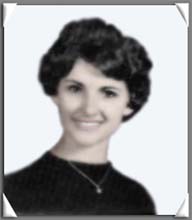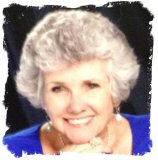 Remembering those whose

light warmed our hearts....



Classreport.org provides free Class Websites for every graduating class of every high school with free access for all.
We are one of the premier social networking sites dating back to 2003. We are a small, family-owned business and yet freely host over a million class websites. Our Story
Classreport holds a special place in the hearts of our users: Bravos.
Class Support Status

Our Class Site is Fully Funded!
Additional contributions are welcome and will be used to provide support for the larger Classreport community.
CLICK HERE TO LEARN MORE
Class Directory

Where in the world are you? Stats
Recent Profile Updates
| | |
| --- | --- |
| | Apr 9 |
| | Oct 10 |
| | Sep 15 |
| | Sep 12 |
| | Aug 24 |
| | Aug 12 |
| | Jul 10 |
| | Jul 7 |
Class Poll
There is no Active Poll
at this time.
Visit Other Classes
The Office
(Admin use only)
If you have any questions or comments regarding this website, please contact:

Class Administrator
LeRoy Bishaw

KHS Site Coordinator
LeRoy Bishaw
Class of 1962

Would you like a sneak peek at a
non-functioning view of The Office?

This class reunion website is a complementary addition to your existing alumni resources.
It is a product of Classreport, Inc. and may not be affiliated with Kailua High School or its alumni association.

Does your High School Class have a full-featured Alumni Website? Start One Now!
(Or start one for your Mother, Father, Sister, Brother, Spouse, Son, Daughter, Friend . . .)



"Just discovered your product today while trying to locate classmates ahead of our 50th reunion in 2020. The fact that you did this in a noncommercial manner in a world where everything has a price tag deserves recognition and respect, in my view. Thank you and good luck in all your endeavors." 5/5/2018


"THANKYOU so much for handling this for us! We are so appreciative! It looks GREAT!" 5/2/2018


"Thank YOU for helping us get the word out! I've posted a link to the website on our FB group page and vigorously encouraged other classmates to contribute" 4/27/2018


"Your site is amazing. Kudos to you and your staff. You have benefitted so many high school alumni in organizing their class reunions." 10/4/2017


"Thanks to classreport.org our class website played a huge part in the success of our Reunion. We greatly appreciate your wonderful support." 10/3/2017


"Thanks for all your hard work and ingenious spirit." 9/25/2017


"Thanks guys, you are Good!!" 9/23/2017


"I love your service and will continue to support you." 9/14/2017


"We have been using the website for more than 10 years now. It's still the best website out there for classmates to meet, collect their info and advertise their reunions. Thanks for inventing it all!" 9/11/2017


"Thank you for your assistance. It was very helpful. Looks good!" 9/5/2017



More bravos at: www.classreport.org/bravos




15th Anniversary!
There are no fees required for participation on this site.
Please support this site with your voluntary contributions.
We cannot provide this service without your support. Thank You!
Please read Our Story
ClassTraQ 11.003 Software Copyright © 2003 - 2017 Classreport, Inc. All Rights Reserved e1 amsc: 1