Class reunion meeting 2015 Attending were (Standing) Gary Jenevein, Jan Shoemaker Jenevein, Melba Duncan, Barbara Herrin Bowen, Charlotte Howell Lairsey, Waunell Guy Jewett, Andy Patterson , Barbara Taylor Head, Charlotte Carter de La Vergne, Charlotte Williams, Bobbie Jean Nix King. (Sitting) Nancy Wilder Rio, Sandi Dixon Thurston, Roland Thurston, Sandra Duncan & Linda Faye Shuman Edwards


This site is operated and funded by members of our class.
Class Administrator: Joe Brinson
Page Hits: 99,831


---
Event Announcement!
---
50th Reunion Photo Book Order Form
To order your copy of the WHS 50th Reunion Photo Book print out the order form (find it below this announcement at "Click Here for Reunion Documents" and mail with your check to Frankie Royer 1301 St. Mary's Drive, Waycross, GA 31501.

Our 50th Reunion was a wonderful, precious time for all those who attended. For those who were unable to attend, we truly missed you. Thanks again to everyone who came and contributed in any way to make it a success.

Frankie and Gloria have our Shutterfly book ready with all your happy photos. The book contains 48 pages in full color with a hardback cover measuring

8" X 11". The cost of each book is $65 including tax and extra pages. Once ordered, you should receive the book in a week to 10 days.

If you choose to order a book, please download the order form ("Click Here for Reunion Documents") and fill in the information requested, include a check made out to Frankie Royer for $65 and mail to Frankie Royer, 1301 St. Mary's Dr., Waycross, GA 31501. No need to send credit card info, as your check is all that is needed. Frankie will e-mail you when she orders your book.

YOU SHOULD ORDER YOUR COPY AS SOON AS POSSBLE - DON'T DELAY. THE PRICE QUOTED IN THE ORDER FORM IS SUBJECT TO CHANGE.

Make Checks Payable To: Frankie Royer
Mail Payment To: Frankie Royer
---
Class News

4/25/2016
Video of the Presentations at 50th is Available
If you were present on Saturday evening then you know how heart-felt and moving the Presentations were and will want a copy of the video. Send a $10 check with your name and return add . . . Continued

4/6/2016
Deadline To Register
The absolute deadline to register for our 50th class reunion is Friday April 8th. If you cannot register by then & want to come you must contact Owen Herrin or Jan Shoemaker Jenevein to make . . . Continued

3/21/2016
List of Attendees & Events for the 50th Reunion
List of Attendees & Events for the 50th Reunion As of 4/09/2016 Classmates attending all events are (maiden names only for girls) 1.Virginia Coleman 2. Lee Bates 3. Malinda James 4. Barbara . . . Continued


Our Class Message Board
Your participation is requested!
We would like to hear from you. Post your messages here.

ADD NEW VIEW ALL

Indicates an included photo
Today's Featured Biography
It has been a satisfying and fulfilling 40 years since I have seen most of you, and it is heartwarming to read your biographies.
After graduation I attended Converse College in Spartanburg, SC. I married Richard Rhodes who attended Wofford College in Spartanburg, and we married in 1971.
Richard and I lived in Columbia, SC for three years while he attended Law School at the University of SC, and I also returned to the University of SC and received a degree in Speech and Language Pathology.
Richard and I moved back to Spartanburg in 1974. Richard has been in the same Law practice since we moved here, and I have been employed in various positions in the school system in Spartanburg and in the Speech and Hearing Clinic.
We have three children: Richard,28; William,27; and Mary Caroline,24. Richard is living in Spartanburg and is a personal accounts executive for Johnson Insurance Company; William finished law school last year and is moving to Spartanburg in August; and Mary Caroline is a youth minister and lives in Louisville, Kentucky.
I am active in our church serving various roles from choir, to lay reader, to vestry member. I enjoy participating in the Toastmastsers Club, and I have continued to play tennis (my game only degenerates), and I am presently attempting to learn how to play golf (my talents are presently non-existent in this sport).









Order a video of the presentations made by your classmates on Saturday evening April 16. If you were present you know that you want a copy of their heartfelt talks. If you were not present you know that you want to see and hear what you missed. Order today - don't procrastinate. Send a check for $10.00 along with your name and mailing address to: Tim Thrift 438 Hidden Valley Rd Clyde, NC 28721
Family News Summary
Enter your Family News Item choosing from our pre-defined categories:
Anniversary, Award, Birth, Death, Diagnosis, Engagement, Graduation, Lottery, Retirement, Vacation, Wedding, Other.
Death
My brother, Fred W. Petty[67], passed away on marc
Posted by: Hinton Petty, Jr.

4/25/2011

Retirement
Retired on april one. Forty-four years in fire pro
Posted by: Hinton Petty, Jr.

4/25/2011

Death
I lost my husband to head and neck cancer on Janua
Posted by: Teresa Harris Blandford

2/13/2010

Death

Posted by: Teresa Harris Blandford

2/13/2010

Expecting
We are expecting our 6th grandchild in Oct. This w
Posted by: Julianne Johnson McCranie

7/2/2009

Expecting
My youngest daughter Joanna is expecting our 3rd g
Posted by: Janice Shoemaker Jenevein

3/18/2009

Wedding
My grand-daughter was married two weeks ago here i
Posted by: Martha Meeks Parker

3/14/2009
Calendar
There are no Calendar items on file
at this time.

Today's Featured Class Member Website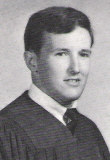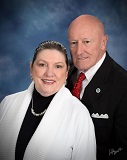 Classreport.org provides free Class Websites for every graduating class of every high school with free access for all.
We are one of the premier social networking sites dating back to 2003. We are a small, family-owned business and yet freely host over a million class websites. Our Story
Classreport holds a special place in the hearts of our users: Bravos.
We are funded through voluntary contributions. Can you help keep this site online for another year? Thank you for your support!
Please click here to contribute.
Class Support Status

Our Class Site is Fully Funded!
Additional contributions are welcome and will be used to provide support for the larger Classreport community.
CLICK HERE TO LEARN MORE
Class Directory

Where in the world are you? Stats
Recent Profile Updates
| | |
| --- | --- |
| | Mar 22 |
| | Mar 18 |
| | Mar 11 |
| | Oct 20 |
| | Jun 14 |
| | May 13 |
| | Apr 30 |
| | Apr 25 |
Class Poll
There is no Active Poll
at this time.
Recent Reviews
Book
The Shack
William Young
Rev by: Andy Patterson
Movie
Fireproof
Produced by Albany GA church
Rev by: Andy Patterson
Book
The Camel Club
David Baldacci
Rev by: Janice Shoemaker Jenevein
Other
apocalypto
Mel Gibson
Rev by: Andy Patterson
Book
IT'S ALL ABOUT HIM
Denise Jackson (Wife of Alan Jackson)
Rev by: Janice Shoemaker Jenevein
Visit Other Classes
The Office
(Admin use only)
If you have any questions or comments regarding this website, please contact:

Class Administrator
Joe Brinson

Would you like a sneak peek at a
non-functioning view of The Office?

This class reunion website is a complementary addition to your existing alumni resources.
It is a product of Classreport, Inc. and may not be affiliated with Waycross High School or its alumni association.

Does your High School Class have a full-featured Alumni Website? Start One Now!
(Or start one for your Mother, Father, Sister, Brother, Spouse, Son, Daughter, Friend . . .)



"Your site is amazing. Kudos to you and your staff. You have benefitted so many high school alumni in organizing their class reunions." 10/4/2017


"Thanks to classreport.org our class website played a huge part in the success of our Reunion. We greatly appreciate your wonderful support." 10/3/2017


"Thanks for all your hard work and ingenious spirit." 9/25/2017


"Thanks guys, you are Good!!" 9/23/2017


"I love your service and will continue to support you." 9/14/2017


"We have been using the website for more than 10 years now. It's still the best website out there for classmates to meet, collect their info and advertise their reunions. Thanks for inventing it all!" 9/11/2017


"Thank you for your assistance. It was very helpful. Looks good!" 9/5/2017


"I am so grateful I found your website. It is especially wonderful for our classmates. I will spread the word!!" 8/31/2017


"Our high school reunion was a great success and our site on ClassReport.Org was a HUGE help in that success! ClassReport.Org is by far the best platform on the Internet when it comes to high school reunions!" 8/30/2017


"Thanks for all of your help and the great web site you have. We have a great response for our upccoming reunion events in September." 8/7/2017



More bravos at: www.classreport.org/bravos




14th Anniversary!
There are no fees required for participation on this site.
Please support this site with your voluntary contributions.
We cannot provide this service without your support. Thank You!
Please read Our Story
ClassTraQ 11.003 Software Copyright © 2003 - 2017 Classreport, Inc. All Rights Reserved e1 amsc: 1