Please Support Our Class Website in 2017. Can you chip in today?
All contributions will be DOUBLED through June 30!




ALMA MATER

Upson High, our alma mater
Let us lift our praise
We salute, give honor to thee
When thy colors raise.
White, gold, and blue shall be thy standard
Raise it proud and tall.
Yellow Jackets ever onward
We pledge to give our all.
This site is operated and funded by members of our class.
Class Administrator: Roxie Ferguson Bright
Page Hits: 18,125


Class News

2/19/2010
Message Board, Prayer Requests & Family News
The message board, prayer requests, and family news sections are here for your use. Don't be shy. If you have information to share with our classmates, please do so. . . . Continued

8/9/2007
FIRST TIME VISITORS
Are you visiting the site for the FIRST TIME? Please REGISTER....it is FREE! Click on First Visit Here? Click to Register, find your LAST NAME at graduation time on the list, get a passwor . . . Continued


Our Class Message Board
Your participation is requested!
We would like to hear from you. Post your messages here.

ADD NEW VIEW ALL

Indicates an included photo
| | |
| --- | --- |
| Jonathan Bright | Roxie Ferguson Bright |
| My son, Jonathan. placed 2nd at our wres | Fri 2/19/2010 8:56 AM |
| Vickie You're In My Prayers | Roxie Ferguson Bright |
| I continue to pray for your healing. God | Fri 2/19/2010 8:50 AM |
| Message | Phil |
| Well old classmates looks like you guys | Mon 8/11/2008 12:44 AM |
| Reunion Dinner | Roxie Ferguson Bright |
| I enjoyed seeing everyone at the reunion | Fri 8/8/2008 5:46 PM |
| What about a 30th class reunion???? | Christy Carlisle McCants |
| If you are interested in putting togethe | Mon 7/28/2008 9:27 AM |
| Photos-Photos-Photos | Christy Carlisle McCants |
| Due to a lack of received photos...no DV | Mon 7/28/2008 9:10 AM |
| Message | Lethia Lyons-Sneed |
| Please remember the Ellerbee and Searcy | Mon 6/30/2008 2:50 PM |
| Message | aj |
| Hay Guys and Girls, just got back from t | Fri 6/20/2008 12:40 AM |
| HAPPY MOTHER'S DAY | Roxie Ferguson Bright |
| A special Happy Mother's Day greeting to | Mon 5/12/2008 12:13 AM |
| UHS Class of '84 | Roxie Ferguson Bright |
| UHS Class of '84 now has a classreport.o | Mon 3/10/2008 2:35 PM |
| Reunion Joke | Roxie Ferguson Bright |
| A man and his wife were sitting at a tab | Mon 2/18/2008 1:17 PM |
| Mr. Argroves | Roxie Ferguson Bright |
| Check it out! Mr. Argroves left us a mes | Thu 2/14/2008 11:04 AM |
| Happy Birthday Sherri! | Roxie Ferguson Bright |
| Wish I was there to celebrate with you! | Sun 2/10/2008 12:00 PM |
| Message | Phil |
| Hello everyone, just wanted to wish all | Fri 2/8/2008 4:24 PM |
| I found this page.... | Todd |
| I found this page not too long ago and h | Wed 1/16/2008 6:11 PM |
Today's Featured Biography
Hi, This is Robert L. Releford Jr. aka Rob Base. I am presently living in Atlanta Georgia and am the owner of a Security and Investigative agency. After high school, I joined the US Navy where I served in Japan and traveled to several other countries. After 5 1/2 years, I got out of the military and joined the Police Department in Jacksonville Florida. I worked as a police officer for 10 years before starting my own business. I also have a not-for profit organization named Role Models Foundation. You can look up our organization on our web-site at www.rolemodelsfoundation.com. I am recruiting people who would like to become Role Models or Mentors for needing youth. Please feel free to fill out a contact card on the website so we can respond to you. Thanks,


The following e-mails are being returned as undeliverable:
Allen Salter
Beverly Bennett Teal
Janet Crummie Nixon
Jay McDaniel
Joyce White Rutherford
Sandy Sanford Wilder
Steve Adams
Todd Mills
Tony Tunstall
Vince Johnson

If you know how to contact any of these classmates,
please let them know to update their profile.
21 CLASSMATES TO GO
Please Let Us Know If You Have Contact Information
For Any Of Them!!!
Family News Summary
Enter your Family News Item choosing from our pre-defined categories:
Anniversary, Award, Birth, Death, Diagnosis, Engagement, Graduation, Lottery, Retirement, Vacation, Wedding, Other.
Death
Theo Jenkin's father, Ted, as posted in The Thomas
Posted by: Roxie Ferguson Bright

4/22/2010

Death
Vickie Vestal James' mother, Jeanette Thomason, as
Posted by: Roxie Ferguson Bright

1/27/2010

Birth
Angie Hemby Crider is so excited to announce the b
Posted by: Angie Hemby Crider

9/3/2009

Death
On July 4, 2009 David Glen Matthews was killed in
Posted by: Mia Walton Searcy

8/4/2009

Birth
Mary Jo Hammonds Anthony seventh grandchild was bo
Posted by: Mary Jo Hammonds Anthony

4/19/2009

Retirement
Phillip Lyons retired from the Navy on Friday, Aug
Posted by: Roxie Ferguson Bright

8/11/2008

Death
Wayne Bundy's step-mother, Linda, as posted in the
Posted by: Roxie Ferguson Bright

7/20/2008
Calendar
There are no Calendar items on file
at this time.

Today's Featured Class Member Website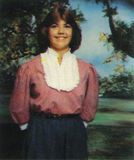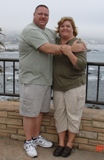 Thanks go out to Patricia Napier Hightower for her recent contribution.
Her generous donation allows our site to be maintained through July.

Classreport.org provides free Class Websites for every graduating class of every high school with free access for all.
We are one of the premier social networking sites dating back to 2003. We are a small, family-owned business and yet freely host over a million class websites.
Classreport holds a special place in the hearts of our users: Bravos.
We are funded solely through your voluntary contributions. Can you help us keep this site online and ad-free for another year? Thank you for your support!
Please click here to contribute.
No Ads, No Spam, No Pop-ups, No Fees.
Class Support Status

OUR CLASS SITE IS FUNDED THROUGH
May 2017
---
This site is funded by our
Voluntary Contributions

Click Here to Chip In


Class Directory

Where in the world are you? Stats
Recent Profile Updates
| | |
| --- | --- |
| | Jan 6 |
| | Jul 16 |
| | Jul 23 |
| | May 10 |
| | Jan 13 |
| | Jul 28 |
| | Jan 11 |
| | Sep 13 |
U.S. Armed Forces
Active and Veterans

Please update your profile to be
included in this section.

0 from Our Class

0 from Our School

Class Poll
There is no Active Poll
at this time.
Recent Reviews
There are no reviews on file
at this time.
This area is for comments on
books, movies, music,
restaurants, etc.
Visit Other Classes
The Office
(Admin use only)
If you have any questions or comments regarding this website, please contact:

Class Administrator
Roxie Ferguson Bright

UHS Site Coordinator
Roxie Ferguson Bright
Class of 1983

Would you like a sneak peek at a
non-functioning view of The Office?

This class reunion website is a complementary addition to your existing alumni resources.
It is a product of Classreport, Inc. and may not be affiliated with Upson High School or its alumni association.

Does your High School Class have a full-featured Alumni Website? Start One Now!
(Or start one for your Mother, Father, Sister, Brother, Spouse, Son, Daughter, Friend . . .)



"Ttanks for your support. I was able to get the correct document uploaded. Your site is amazing." 2/9/2017


"You have done a GREAT job with this site. I will be telling our class to update their profiles." 2/8/2017


"My class appreciates your organization more than I can say. THANK YOU." 2/8/2017


"Many thanks for the news update about our class. The site is really looking great!" 2/6/2017


"Thanks for all you do for us!" 1/13/2017


"I enjoy reading the website." 12/27/2016


"You have a great web site - Thank you!" 12/24/2016


"Thank you for having such a wonderful site. Our class appreciates your continuing work." 11/24/2016


"We are glad that you all maintain this web site. We think our site is a really good site and want to keep it running." 11/23/2016


"Great Stuff!!! Thank you." 11/23/2016



More bravos at: www.classreport.org/bravos




14th Anniversary!

Search All Schools Best Classes Reunions Features Setup Your Class FAQ Funding Our Story Support Support Privacy Policy We DO NOT sell advertising to support this site. We DO NOT sell names and addresses to third parties.
There are NO POP-UP ads. There are no registration fees required for participation.
Please support this site with your voluntary contributions.
We cannot provide this service without your support. Thank You! Read Our Story

ClassTraQ 11.003 Software Copyright © 2003 - 2017 Classreport, Inc. All Rights Reserved e0
amsc: 1