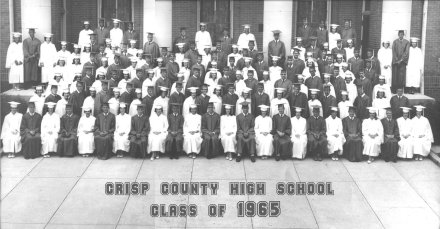 This site is operated and funded by members of our class.
Class Administrator: Luvena Dorough Horn
Page Hits: 29,187


Class News

1/18/2009
Classmates Enjoyed 2009 Cruise
PHOTOS HERE...(click continued) I got email from Johnny on Friday (1/16/09): Just a brief note to let you know that we (Me & Gayle, Bennett & Kay, Susan & Alex, and George & Judy) made i . . . Continued

1/18/2009
PLEASE REGISTER AND UPDATE YOUR PROFILE
It is really a simple task! You are now required to log-in should you want to view a classmates email address. Just follow these instructions: How do I sign-in the first time? Look for the . . . Continued

2/9/2008
2008 Class Cruise Photos
SEE PHOTOS HERE! Members of the Class of 65 had a great time on the 2008 Class Cruise. Plans are in progress for a 2009 Class Cruise. Detail will be posted soon, so you can make your p . . . Continued




NEW BOYFRIENDS!!!


I am seeing 5 gentlemen every day.

As soon as I wake up, "Will Power"
helps me get out of bed.

Then I go to see "John".

Then "Charlie Horse" comes along,
and when he is here,
he takes a lot of my time and attention.

When he leaves, "Arthur Ritis"
shows up and stays the rest of the day....
He doesn't like to stay in one place very long,
So he takes me from joint to joint.

After such a busy day, I'm really tired and glad
To go to bed with "Ben Gay".
What a life!
Oh, yes, I'm also flirting with "Al Zymer".

I'm thinking of calling "Jack Daniels", "Jim Beam", "Jose Quervo" or "Johnny Walker"
To come and keep me company.

Now remember:

Life is like a roll of toilet paper...
the closer it gets to the end,
the faster it goes...so have fun, only think
"good thoughts"
learn to laugh at yourself, and
"Count Your Blessings!!!!!!!



Our Class Message Board
Your participation is requested!
We would like to hear from you. Post your messages here.

ADD NEW VIEW ALL

Indicates an included photo
| | |
| --- | --- |
| Greatgranddaughter!!!!!!!!!!!!! | Faye Mitchell Rentfrow |
| Our second greatgranddaughter arrived ye | Sun 10/30/2011 6:24 PM |
| I Have Moved!!!! | Carla |
| I have moved to Atlanta!!! Here is my n | Mon 1/11/2010 10:27 AM |
| W. D. "Bill" Griffith pa | Jim |
| W. D. "Bill" Griffith is the older broth | Wed 12/9/2009 10:06 PM |
| I know 'em all....LOL | Luvena Dorough Horn |
| Unfortunately Faye, I am well acquainted | Sun 8/16/2009 9:48 PM |
| New Boyfriends!!!!!!!!!!! | ellie or peanut |
| Luvena, New boyfriends is so cute. Thank | Sun 8/16/2009 3:22 PM |
| Adams Hospital | ellie or peanut |
| Luvena, Mmmmmmmmmmm Friday the 13th. Now | Sun 5/10/2009 9:10 AM |
| HAPPY MOTHER'S DAY! | ellie or peanut |
| HAPPY MOTHER'S DAY TO ALL OF YOU MOTHERS | Sat 5/9/2009 8:15 PM |
| Message | Patty Bridges Dash |
| Happy Easter!! Beautiful job (AGAIN!) wi | Wed 3/25/2009 9:39 AM |
| Easter Season! | ellie or peanut |
| What can I say, but GOOD JOB, AGAIN! Luv | Sun 3/22/2009 4:27 PM |
| "Favicon" | Luvena Dorough Horn |
| Thanks Briggs for dropping by...you must | Mon 3/16/2009 9:14 PM |
| Thanks Again Luvena | Briggs Arrington |
| Luvena as I have admitted before, I don' | Sun 3/15/2009 8:59 PM |
| Thanks Jim! | Luvena Dorough Horn |
| I'm trying to start making my graphics e | Wed 3/4/2009 4:57 PM |
| St. Paddy's decoration | Jim |
| Luvena, I always enjoy the season change | Tue 3/3/2009 10:32 PM |
| Congratulations Keith!! | Luvena Dorough Horn |
| I do hope you enjoy your retirement!! I | Tue 3/3/2009 3:33 PM |
| Thanks Faye! | Luvena Dorough Horn |
| Gosh I am so glad yall turned around too | Sun 3/1/2009 7:02 AM |
Today's Featured Biography
Iíve been married to Jeanette for 42 years. After I returned from Viet Nam in 1968, we moved to Savannah, GA. for fifteen months. We have lived in Lake City, FL since 1985, moving here from Albany, GA where we lived for 16 years. I retired in September of 2006, and Jeanette is the Administrative Secretary to the Dean, Occupational Programs at Lake City Community College. CHILDREN: Angie, Aimee and Apryll. GRANDCHILDREN: Jacob, Kaitlyn, Jordan, Bryce, Jaiden, and Bronsen. Jeanette is retiring May 28,2009. I mean we are excited!!!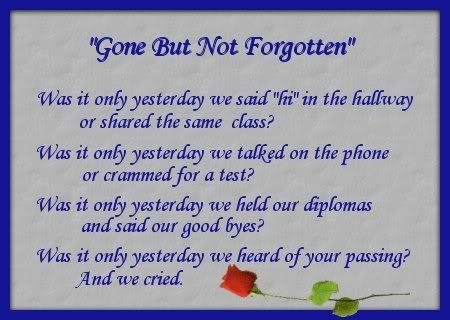 ---
Would you like to make a donation to our Class of '65 Scholarship Fund in memory of a classmate or loved one?
Anyone can make contributions to the fund by sending a check made payable to the South Georgia Technical College Foundation, P.O. Box 6102, Americus, GA 31709. Please enclose a note designating it to the "CCHS Class of 65" scholarship and if you would like to put it in memory or honor of someone, just include the name and address so the foundation can acknowledge that the gift was sent. Please understand that the amount of the contribution is NEVER revealed to the honoree or the memorialized family.
Click on "View All Class News" under the Class News Section for additional information.
---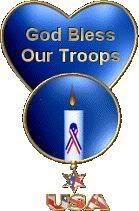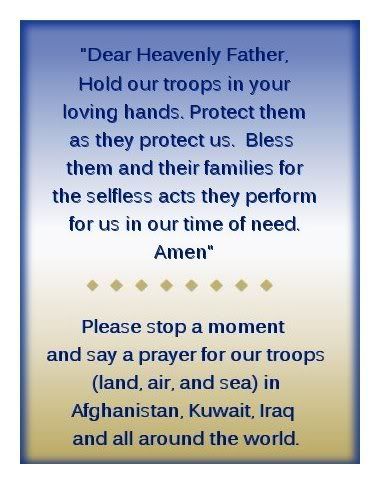 Family News Summary
Enter your Family News Item choosing from our pre-defined categories:
Anniversary, Award, Birth, Death, Diagnosis, Engagement, Graduation, Lottery, Retirement, Vacation, Wedding, Other.
Birth
Leighton Marie Rentfrow arrived in Savannah, Ga. o
Posted by: Faye Mitchell Rentfrow

11/1/2011

Birth
Marie Allen Tripp announces the birth of a grandau
Posted by: Marie Allen Tripp

10/17/2010

Birth
Proud Papa and Mimi, Larry and Carol Pearce, annou
Posted by: Larry Pearce

9/10/2009

Wedding
My youngest, Britain and his sweet fiance', Ramona
Posted by: Carlotta Thomas Carr

4/14/2009

Retirement
March 1st 2009 was the date that I retired from Mi
Posted by: Keith Thompson

3/2/2009

Birth
CONGRATULATION to Ann (Mace)& Jean Hodges on the b
Posted by: Luvena Dorough Horn

2/22/2009

Birth
CONGRATULATIONS to Ruth and Sonny Rosser on the bi
Posted by: Luvena Dorough Horn

2/20/2009
Calendar
There are no Calendar items on file
at this time.

Today's Featured Class Member Website

Please read 2nd entry under Class News for detailed instructions.
Classreport.org provides free Class Websites for every graduating class of every high school with free access for all.
We are one of the premier social networking sites dating back to 2003. We are a small, family-owned business and yet freely host over a million class websites. Our Story
Classreport holds a special place in the hearts of our users: Bravos.
We are funded through voluntary contributions. Can you help keep this site online for another year? Thank you for your support!
Please click here to contribute.
Class Support Status

Our Class Site is Fully Funded!
Additional contributions are welcome and will be used to provide support for the larger Classreport community.
CLICK HERE TO LEARN MORE
Class Directory

Where in the world are you? Stats
Recent Profile Updates
| | |
| --- | --- |
| | Oct 29 |
| | May 24 |
| | Apr 7 |
| | Oct 26 |
| | Sep 26 |
| | Jan 19 |
| | Jan 14 |
| | Dec 2 |
Class Poll
There is no Active Poll
at this time.
Visit Other Classes
The Office
(Admin use only)
If you have any questions or comments regarding this website, please contact:

Class Administrator
Luvena Dorough Horn

Would you like a sneak peek at a
non-functioning view of The Office?

This class reunion website is a complementary addition to your existing alumni resources.
It is a product of Classreport, Inc. and may not be affiliated with Crisp County High School - Rebels or its alumni association.

Does your High School Class have a full-featured Alumni Website? Start One Now!
(Or start one for your Mother, Father, Sister, Brother, Spouse, Son, Daughter, Friend . . .)



"Your site is amazing. Kudos to you and your staff. You have benefitted so many high school alumni in organizing their class reunions." 10/4/2017


"Thanks to classreport.org our class website played a huge part in the success of our Reunion. We greatly appreciate your wonderful support." 10/3/2017


"Thanks for all your hard work and ingenious spirit." 9/25/2017


"Thanks guys, you are Good!!" 9/23/2017


"I love your service and will continue to support you." 9/14/2017


"We have been using the website for more than 10 years now. It's still the best website out there for classmates to meet, collect their info and advertise their reunions. Thanks for inventing it all!" 9/11/2017


"Thank you for your assistance. It was very helpful. Looks good!" 9/5/2017


"I am so grateful I found your website. It is especially wonderful for our classmates. I will spread the word!!" 8/31/2017


"Our high school reunion was a great success and our site on ClassReport.Org was a HUGE help in that success! ClassReport.Org is by far the best platform on the Internet when it comes to high school reunions!" 8/30/2017


"Thanks for all of your help and the great web site you have. We have a great response for our upccoming reunion events in September." 8/7/2017



More bravos at: www.classreport.org/bravos




14th Anniversary!
There are no fees required for participation on this site.
Please support this site with your voluntary contributions.
We cannot provide this service without your support. Thank You!
Please read Our Story
ClassTraQ 11.003 Software Copyright © 2003 - 2017 Classreport, Inc. All Rights Reserved e1 amsc: 1