---
OUR 55 YEAR REUNION APRIL 2013
---
This site is operated and funded by members of our class.
Class Administrator: Joann Wilcoxson Bragg
Page Hits: 40,983


---
60 Year Reunion Announcement!
---
Andrew Jackson Class of '58
JacksonvilleMarriott Hotel - 4670 Salisbury Rd, Jacksonville, FL
Tentatively scheduled for the first weekend in May 2018. More information will be sent out soon.

Joann Wilcoxson Bragg
---
Class News

4/25/2017
Class News
The Reunion Committee for Class of '58 met today to begin plans for our 60th year reunion. Stay tuned for updates. . . . Continued

6/24/2014
In Memory of Charlotte Price Wilhelm June 24th, 2014
We have sad news to report today.Charlotte Price Wilhelm passed this afternoon at Memorial Hospital in Jacksonville, Florida with her family and friends at her side. A Celebration of Life . . . Continued

6/23/2014
Charlotte Wilhelm - health update
Unfortunately, we have sad news to report on Charlotte Wilhelm. For a little over two weeks Charlotte has been at Memorial Hospital. She had surgery that lead to post operative problems foll . . . Continued


---
---
---
MONTHLY DINNERS
THE CLASS OF '58 MEETS FOR DINNER ON THE FIRST TUESDAY OF EVERY MONTH AT THE PICCADILLY CAFETERIA ON UNIVERSITY AT BEACH BLVD. AT 5PM. PLEASE JOIN US. ALL CLASSES ARE INVITED.
2014 SCHEDULE
JULY 1ST
AUG. 5TH
SEPT. 2ND
OCT. 7TH
NOV. 4TH
DEC. 2ND
---
MONTHLY DINNERS 2014
MONTHLY DINNERS 2013
---
MONTHLY DINNERS 2012
---
ATLANTA AREA DINNERS 2012
---
MONTHLY DINNERS 2011
---
MONTHLY DINNERS,PAST YEARS
---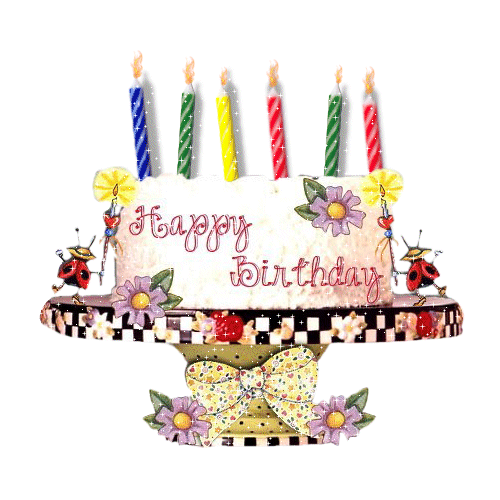 TO ALL OUR JUNE BABIES





HAPPY BIRTHDAY EVERYONE
---
THIS IS A TRIBUTE TO ALL OUR CLASSMATES WHO SERVED OUR COUNTRY. GOD BLESS YOU AND THANK YOU FOR YOUR SERVICE
---
---
OLDIES JUKEBOX
PLAYLIST TOOK OUR JUKEBOX AWAY, BUT I'VE ADDED AN OLDIES STATION IN THE RIGHT HAND COLUMN. YOU CAN TURN IT OFF IF YOU DON'T WANT TO LISTEN TO IT. I'M STILL LOOKING FOR ANOTHER JUKEBOX.
---
---
POST A NOTE TO YOUR CLASSMATES
Our Class Message Board
Your participation is requested!
We would like to hear from you. Post your messages here.

ADD NEW VIEW ALL

Indicates an included photo
| | |
| --- | --- |
| Message | Joann Wilcoxson Bragg |
| I received word last week that we lost a | Mon 8/7/2017 9:24 AM |
| Message | Joann Wilcoxson Bragg |
| I lost my computer address book with all | Thu 7/20/2017 12:43 PM |
| Message | Jean Reed Wright |
| With much sadness to report,our classmat | Wed 9/28/2016 3:35 PM |
| Message | Joann Wilcoxson Bragg |
| DeWITT Thomas W. Tommy DeWitt, 74, passe | Sat 1/17/2015 10:08 AM |
| Loss of a classmate | Joann Wilcoxson Bragg |
| Sandra Gay Foster (nÚe Foster) went to | Fri 1/16/2015 6:38 PM |
| Message | Jeanie Reed Wright |
| With much sadness to report, our classma | Thu 11/20/2014 8:25 AM |
| Message | Joann Wilcoxson Bragg |
| It is with sorrow that I inform everyone | Sun 7/13/2014 6:43 PM |
| Charlotte Wilhelm | Judi |
| Passed away June 24, 2014. Remember her | Wed 7/2/2014 9:41 PM |
| Charlotte Wilhelm | Judi Bryant |
| Charlotte remains in serious condition i | Sat 6/21/2014 1:32 PM |
| Charlotte Wilhelm | Judi |
| Charlotte is in hospital ICU unit follow | Tue 6/17/2014 10:26 PM |
| HAPPY BIRTHDAY | Jeanie Reed |
| Happy Birthday, Phyllis Clark. Hope it i | Sun 7/28/2013 1:46 PM |
| Lots of familiar faces | Madena Godley Chandler |
| Just went through the entire class direc | Thu 12/20/2012 7:00 PM |
| Harold Haley | Lynn LaBauve |
| Hello from an old Springfield friend. | Sun 4/3/2011 11:40 PM |
| Wanda Davis Sage | Lynn LaBauve |
| Hi Wanda! Hello from your old Spring | Sun 4/3/2011 11:36 PM |
| Gerald Beebe | Lynn LaBauve |
| Thanks! And a very happy belated birt | Tue 11/23/2010 10:42 PM |
Today's Featured Biography
After graduation, I attended the University of Florida. That is, until my family's money and patience ran out. Then off to see the (limited) world of Fort Jackson, South Carolina curtesy of the Army Reserves.

I met my bride, Sandra, at Beaver Street Baptist Church in January, 1960. Hard to believe that another 50 year milestone is soon to be here.

Sandra and I were married in 1961, only 5 days after I began a 35 year career with AT&T. We had five children, Judy (1963), Joy (1964), Jill (1967), John Marshall (1970) and John Jr (1971). John Marshall died at birth. We have ten quite lovely grand-children.

They are Jonathan, Josh (Now married to the Lovely Rachael), Jenny, Becky (Judy and David), JR, Jayme, Jeffrey (Joy and James), Marshall, Brooke and Lindsey (Jill and Bubba). Johnny and Suzanne, had John Matthew (two months preemie) who celebrated his first birthday last week.

In 1968, AT&T took us to Miami for four years in Sales and six years in Operations. Then to Atlanta for five years in Engineering and twelve years in Systems Analysis. AT&T bought me out in 1996 and I did a nine year contract with Keane (consulting firm)at the State of Georgia. I have been semi-retired for the last three years.

Breaking news......TaDa. We are now officially Great Grandparents (although I will never be more a mediocre grandparent ;>} ).


---
ALMA MATER
Hail to the Red! Hail to the White! Hail Alma Mater, Ol' Jackson High. Here's to the Spirit Here's to the Pride! Hail Alma Mater, Jackson High!
---
---
70th BIRTHDAY PARTY
---
SCHOOL DAYS
---
---
---
IN LOVING MEMORY
THEIR MEMORIES WILL LIVE IN OUR HEARTS FOREVER
Family News Summary
Enter your Family News Item choosing from our pre-defined categories:
Anniversary, Award, Birth, Death, Diagnosis, Engagement, Graduation, Lottery, Retirement, Vacation, Wedding, Other.
Birth
Having new greatgrand daughter in May.
Posted by: Barbara Green Justice

3/13/2009
Calendar
There are no Calendar items on file
at this time.

Today's Featured Class Member Website
Walter Bond


---
50 YEAR REUNION
---
CLASSMATES PHOTO ALBUM
YOU'RE NEVER TOO OLD TO HAVE FUN
---
CHRISTMAS PARTY 2013
---
AJ CHRISTMAS PARTY 2009
---
---
CHRISTMAS PARTY 2011
---
---
AJ Christmas Party Dec. 4, 2010
---
---
---
Classreport.org provides free Class Websites for every graduating class of every high school with free access for all.
We are one of the premier social networking sites dating back to 2003. We are a small, family-owned business and yet freely host over a million class websites. Our Story
Classreport holds a special place in the hearts of our users: Bravos.
We are funded through voluntary contributions. Can you help keep this site online for another year? Thank you for your support!
Please click here to contribute.
Class Support Status

Our Class Site is Fully Funded!
Additional contributions are welcome and will be used to provide support for the larger Classreport community.
CLICK HERE TO LEARN MORE
Class Directory

Where in the world are you? Stats
Recent Profile Updates
| | |
| --- | --- |
| | Nov 12 |
| | Nov 1 |
| | Nov 1 |
| | Sep 28 |
| | Sep 14 |
| | Sep 14 |
| | Sep 14 |
| | Sep 13 |
U.S. Armed Forces
Active and Veterans

Please update your profile to be
included in this section.

0 from Our Class

41 from Our School

Class Poll
There is no Active Poll
at this time.
Recent Reviews
There are no reviews on file
at this time.
This area is for comments on
books, movies, music,
restaurants, etc.
Visit Other Classes
The Office
(Admin use only)
If you have any questions or comments regarding this website, please contact:

Class Administrator
Joann Wilcoxson Bragg

Would you like a sneak peek at a
non-functioning view of The Office?

This class reunion website is a complementary addition to your existing alumni resources.
It is a product of Classreport, Inc. and may not be affiliated with Andrew Jackson High School or its alumni association.

Does your High School Class have a full-featured Alumni Website? Start One Now!
(Or start one for your Mother, Father, Sister, Brother, Spouse, Son, Daughter, Friend . . .)



"Your site is amazing. Kudos to you and your staff. You have benefitted so many high school alumni in organizing their class reunions." 10/4/2017


"Thanks to classreport.org our class website played a huge part in the success of our Reunion. We greatly appreciate your wonderful support." 10/3/2017


"Thanks for all your hard work and ingenious spirit." 9/25/2017


"Thanks guys, you are Good!!" 9/23/2017


"I love your service and will continue to support you." 9/14/2017


"We have been using the website for more than 10 years now. It's still the best website out there for classmates to meet, collect their info and advertise their reunions. Thanks for inventing it all!" 9/11/2017


"Thank you for your assistance. It was very helpful. Looks good!" 9/5/2017


"I am so grateful I found your website. It is especially wonderful for our classmates. I will spread the word!!" 8/31/2017


"Our high school reunion was a great success and our site on ClassReport.Org was a HUGE help in that success! ClassReport.Org is by far the best platform on the Internet when it comes to high school reunions!" 8/30/2017


"Thanks for all of your help and the great web site you have. We have a great response for our upccoming reunion events in September." 8/7/2017



More bravos at: www.classreport.org/bravos




14th Anniversary!
There are no fees required for participation on this site.
Please support this site with your voluntary contributions.
We cannot provide this service without your support. Thank You!
Please read Our Story
ClassTraQ 11.003 Software Copyright ę 2003 - 2017 Classreport, Inc. All Rights Reserved e1 amsc: 1