No Ads. No Spam. No Pop-Ups. No Fees. Read Our Story.






This site is operated and funded by members of our class.
Class Administrator: Joy Arima Duerr
Page Hits: 35,930


55 Year Reunion Announcement!
---
Saturday Brunch
Saturday, September 9, 2017
Saturday morning brunch at TBD restaurant
Brunch will be followed by a tour of East at around 12:00 noon
Event Contact: Ted Scott
---
Heavy finger food catered dinner with beer, wine,
Sunday, September 10, 2017
Event Cost: tdb
If you will be attending, please let us know (Of course, spouses and significant others are certainly welcome at all events)
Event Contact: Ted Scott
---
Class News

5/22/2012
How to use this East High Class of 1962 website
If you are a newcomer WELCOME!!! Here are a few hints to help you fully utilize this alumni website. 1. If you are a member of this class and this is your first visit, then the first . . . Continued


55th Reunion Committee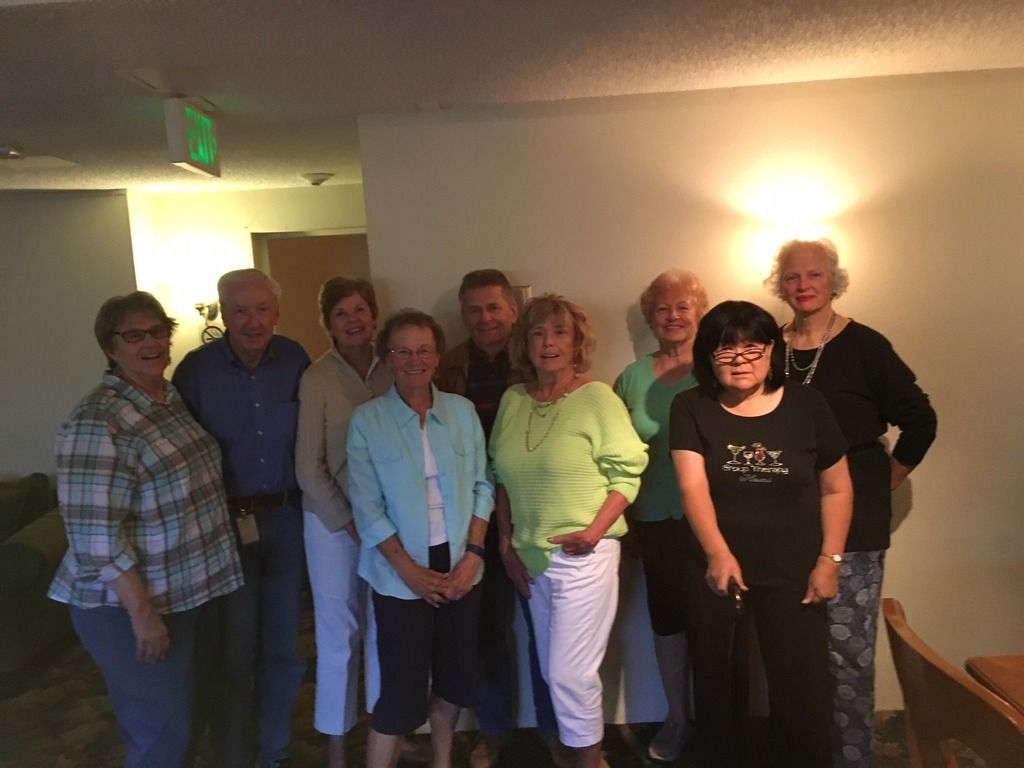 ---
Fifty years of Farmer John, a hit that opened the door for Chicano rock
---

click the jukebox
---
A Kindle digital book written by Lavinia Cohn-Sherbok, illustrated by Dan Cohn-Sherbok, now available on Amazon for $1.00.

---
---
Dave Van Epps' book available at Amazon
---
5.0 out of 5 stars Review of "Eternal Angels", December 2, 2013
This review is from: Eternal Angels (Kindle Edition)
Dan Sherbok's "Eternal Angels" is absolutely special! Throughout the year of planning for the 50th reunion, Dan created many cartoons that evoked marvelous memories of our day-to-day experiences at East. Subtle one liners with charming characters accurately capture a piece of our past in a very unique way. The 50th reunion directory is the black and white version of the past and present but "Eternal Angels' is a wonderful transition of years depicted through color and imagination. I highly recommend "Eternal Angels." - Arlene Yabe Wayland
---
Recent Denver Post Article forwarded by Barb Florey White, 2/10/13
---
Saturday Night Banquet photos from Photos on Location


Click on the banner to enter the album.

---
---
Football Team gathers on Thursday, Aug 23, 2012
photos courtesy of George Stracy
---
Photos courtesy of Larry Mattson (Ann Pleasants Mattson), Carole Foster Sundine, Barb Florey White, Kathy Matoba Widhalm, Jon Duerr (Joy Arima Duerr), Vickie Buchenau
Saturday, East High Tour photos - August 25,2012
---
Friday night at City Park
---
---
1962 Graduation Photo

Click on photo to enlarge. It's a huge photo (20x12), 27MB and may take a long time to download to a new window.

---
Our Class Message Board
Your participation is requested!
We would like to hear from you. Post your messages here.

ADD NEW VIEW ALL

Indicates an included photo
Today's Featured Biography
Disclaimer: This is written under duress.The reunion committee is insisting with veiled threats that we all submit to the public humiliation and difficulty of writing about ourselves.
Many of our classmates are so highly accomplished that their simplest, most straight-forward chronological list could be mistaken for bragging. Boasting in any form is notably uncharacteristic of our classmates. Others of us, including me, could submit a long biography that would be less interesting than a weekly grocery list. Still others may be forgetful, and maintain only selective memories of the last fifty years - maybe all of us to some extent.All stalling aside, it's gotta be done, and, if I have to, you should too. Or...You could send a line-item list to another classmate who could write a biography for you, add their byline, enter it on the website, and let you avoid any responsibility for writing about yourself. I'll do yours if you'll rewrite mine.
•June, 1962 to August, 1963: I worked for a contractor and then for Coors.
•August, 1963 to December 1968: I attended CSU;lived at seventeen different addresses with up to eight irrationally exuberant male roommates at a time, including at times East classmates Jim Blankenship, Courtney Kline, and Cal Newlin. We were evicted from six of these places...uhh...not for my behavior but because of the misspent energies of my housemates. School rarely interfered with our education.
•1970: After cleaning up some incomplete classes, I was awarded a B.A. in English.
•January, 1969 to August, 1974: I worked mostly in the building trades between Denver, Fort Collins, and the hills west of Ft. Collins. This June's High Park Fire destroyed homes upon which I pounded nails.
•August, 1974 to December, 1975: The Arab Oil Boycott and resulting deep recession depressed construction. Tired of the boom and bust in the building trades, I returned to Denver to Metro State to get a teaching credential. Curiously, this time I graduated summa cum laude and on the president's honor roll with a B.A. in education. It wasn't rocket science, and I didn't take the honors seriously until Denver Public Schools started placing me in special programs.
•1975 to 2010: I worked for DPS as a classroom teacher, in Title I programs, special ed., and school administration. Along the way, I acquired a master's degree in technology, and retired as a technology coordinator. 2010 and continuing: I'm consulting and volunteering in DPS schools that are understaffed in technology, aiming for twenty-five ski days per season - sometimes with "Relentless" Ted Scott and "Nonstop" John MacDonald (two highly-conditioned athletes), and enjoying the reunion efforts to get us together again. I remain a life-long bachelor, mostly because, for the past half century, women have been getting smarter, and smarter, and smarter!

Thank you, East! And Thank you, classmates for your egalitarianism and your implied if not expressed ideals!




<!-Classmates Remembered -->
---
A groups of White Jackets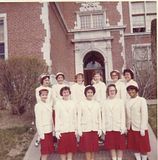 Click Thumbnail to enlarge in a new window. Richard Nelson, the East High Historian tells us that the White Jackets are no more. When girls began to participate in sports, White Jackets was no longer the only outlet for girls and thus membership declined.
---
The Reunion Committee
Committee Contact Kay Fontius Wieder
Family News Summary
Enter your Family News Item choosing from our pre-defined categories:
Anniversary, Award, Birth, Death, Diagnosis, Engagement, Graduation, Lottery, Retirement, Vacation, Wedding, Other.
Death
Myra Schneider's sister, Rochelle Annette Conway (
Posted by: Myra Schneider

12/20/2016

Death - Harvey Achatz
Harvey Achatz, Gerry's brother passed away on Oct
Posted by: Joy Arima Duerr

10/14/2013

Death - John Daly
John Daly, Pat Pudlik Daly's husband passed away O
Posted by: Joy Arima Duerr

2/26/2013

Death - Seymour Wheelock
Seymour Wheelock, Martha's father passed away on D
Posted by: Joy Arima Duerr

2/26/2013
Calendar
There are no Calendar items on file
at this time.

Today's Featured Class Member Website
25th Reunion, 1987
Click on thumbnail to enlarge photo on a new page. Put cursor near the face, and some people are identified. If anyone is unidentified, or misidentified, please contact Joy and the name will be corrected.
---
30th Reunion 1992, Left
---
30th Reunion 1992, Right
Click on thumbnail to enlarge photo on a new page. Put cursor near the face, and some people are identified. If anyone is unidentified, or misidentified, please contact Joy and the name will be corrected.
---
Denver Post Story re Steve Sidwell coaching with his son 1/3/2012

---
---
Denver Post Story re Rich Tate 12/29/2009

---
Classreport.org provides free Class Websites for every graduating class of every high school with free access for all.
We are one of the premier social networking sites dating back to 2003. We are a small, family-owned business and yet freely host over a million class websites.
Classreport holds a special place in the hearts of our users: Bravos.
We are funded solely through your voluntary contributions. Can you help us keep this site online and ad-free for another year? Thank you for your support!
Please click here to contribute.
No Ads, No Spam, No Pop-ups, No Fees.
Class Support Status

Our Class Site is Fully Funded!
Additional contributions are welcome and will be used to provide support for the larger Classreport community.
CLICK HERE TO LEARN MORE
Class Directory

Where in the world are you? Stats
Recent Profile Updates
| | |
| --- | --- |
| | Apr 24 |
| | Apr 10 |
| | Mar 23 |
| | Mar 17 |
| | Mar 2 |
| | Mar 1 |
| | Feb 11 |
| | Feb 10 |
Class Poll
There is no Active Poll
at this time.
Featured Links
There are no Featured Links
at this time.
Recent Reviews
There are no reviews on file
at this time.
This area is for comments on
books, movies, music,
restaurants, etc.
Visit Other Classes
The Office
(Admin use only)
If you have any questions or comments regarding this website, please contact:

Class Administrator
Joy Arima Duerr

Would you like a sneak peek at a
non-functioning view of The Office?

This class reunion website is a complementary addition to your existing alumni resources.
It is a product of Classreport, Inc. and may not be affiliated with East High School or its alumni association.

Does your High School Class have a full-featured Alumni Website? Start One Now!
(Or start one for your Mother, Father, Sister, Brother, Spouse, Son, Daughter, Friend . . .)



"Ttanks for your support. I was able to get the correct document uploaded. Your site is amazing." 2/9/2017


"You have done a GREAT job with this site. I will be telling our class to update their profiles." 2/8/2017


"My class appreciates your organization more than I can say. THANK YOU." 2/8/2017


"Many thanks for the news update about our class. The site is really looking great!" 2/6/2017


"Thanks for all you do for us!" 1/13/2017


"I enjoy reading the website." 12/27/2016


"You have a great web site - Thank you!" 12/24/2016


"Thank you for having such a wonderful site. Our class appreciates your continuing work." 11/24/2016


"We are glad that you all maintain this web site. We think our site is a really good site and want to keep it running." 11/23/2016


"Great Stuff!!! Thank you." 11/23/2016



More bravos at: www.classreport.org/bravos




14th Anniversary!

Search All Schools Best Classes Reunions Features Setup Your Class FAQ Funding Our Story Support Support Privacy Policy We DO NOT sell advertising to support this site. We DO NOT sell names and addresses to third parties.
There are NO POP-UP ads. There are no registration fees required for participation.
Please support this site with your voluntary contributions.
We cannot provide this service without your support. Thank You! Read Our Story

ClassTraQ 11.003 Software Copyright © 2003 - 2017 Classreport, Inc. All Rights Reserved e1