No Ads. No Spam. No Pop-Ups. No Fees. Read Our Story.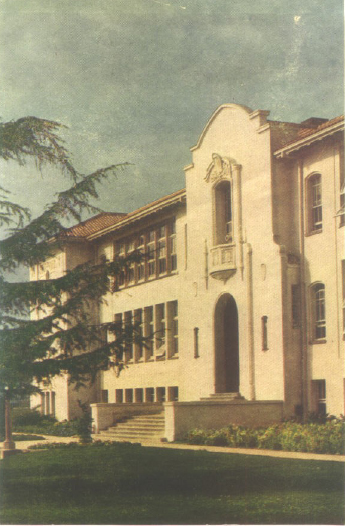 This site is operated and funded by members of our class.
Class Administrator: Bruce Christensen
Page Hits: 52,476


Event Announcement!
---
HAPPY NEW YEAR 2017 & HAPPY JANUARY BIRTHDAYS
Tuesday, January 31, 2017
---
VHS 60-YEAR REUNION .......THE DATE IS SET!
Thursday, February 2, 2017
Our 60-Year VHS Class of 1957 reunion is less than a year away! The reunion date is Saturday, September 16, 2017 and the location will be in Vallejo at Zio Fraedo's Restaurant. Further details regarding the 60-Year VHS '57 Reunion will be provided on this website as we get closer to the actual date, but be sure to mark your calendars now so that you don't forget!!!

To reflect on memories from 10 years ago, take a look at some of the photos taken during the 50-year VHS Class of '57 reunion held at the former Mare Island Officer's Club on a warm September day in 2007. During that afternoon, a reception was held outdoors on the grounds of the club and in the evening, approximately 265 classmates and guests enjoyed dinner, during which the Reunion Committee Members were introduced and greeted with a thundering round of applause. Awards were presented to many of the classmates for their various achievements since graduating from high school. The presentations were followed by dancing, socializing, and reminiscing.

Again just 5 years ago, about 145 classmates and guests celebrated the 55-Year VHS Class of 1957 reunion at Zio Fraedo's Restaurant on the Vallejo waterfront! And, as always, those who were present enjoyed that wonderful event. Let's make the 60-year reunion another memorable occasion!


---
MONDAY UPDATE READER'S PICNIC - VHS CLASS OF '57 HAS MOST ATTENDEES
Friday, February 3, 2017
Blue Rock Springs Park - Vallejo, CA
Free Admission and Parking
The Monday Update Reader's Picnic was held on Thursday, September 22, 2016 at Noon in Blue Rock Springs Park and, of the approximately 80 attendees, 14 were from the VHS Class of 1957. The following classmates from 1957, who once again outnumbered every other class, enjoyed picnicing with family and friends:

Scarlett Asher (Thompson)
Anita Boyce
Carol Briggs (Peterson)
Bruce Christensen
Nadine Colberg (Mottoros)
Bobbie Davis (Weir)
Anna Emge (Scopesi)
John Hibel
Linda Martinez (Morisson)
Deanne Moler (Kulmus)
Margie Menhenett (Pappakostas)
Ron Smith
Gail Speckel (Barker)
Doris Zachary (Waterman)

There were about 20 classic cars on display in the Blue Rock Springs Parking lot for those attending to enjoy. VHS Class of 1957 classmates who brought vintage vehicles were:
Linda Martinez and husband Lane Morrison who displayed their 1949 Cadillac, and Margie Menhenett and husband Jim Pappakostas who brought their 1925 Ford Touring Car.

Many pictures were taken of our classmates, other classmates, and classic cars, and the first pictures were included by Harry Diavatis in the September 26, 2016 Monday Update.

Some of the picture of classic cars and at the VHS Class of 1957 picnic area are shown below.


More Information: Click To Open
Event Contact: Harry Diavatis
---
STANDING ROOM ONLY AT THE VHS APACHE ALUMNI DAY CELEBRATION
Saturday, February 4, 2017 - 9:00 am
AMERICAN LEGION VETS HALL - 420 ADMIRAL CALLAGHAN LANE, VALLEJO
FREE PROGRAM AND OPTIONAL LUNCHEON ARE A BIG HIT!
On Friday, April 29, 2016 at 9 AM, VHS Apache Alumni packed the Post 550 Veteran's Hall on Admiral Callaghan Lane. The VHS Apache Alumni Committee members welcomed alumni from VHS graduating classes dating back to 1939. In attendance were also several alumni from VHS Classes graduating in the 1940s. As in the past, the majority of the VHS Alumni in attendance were from the 1950s and 1960s. Unfortunately, when the roll-call of classes was taken, the VHS graduating class of 1952 squeaked past our Class of 1957 by one attendee; 21 (for 1952) to 20 (for 1957).

During the event, a Vallejo Sports Hall of Fame member, Ed Sowash (VHS Class of 1955) recounted highlights from the various VHS sports teams from the mid-1950s. In addition, there was a tribute made to the 33 VHS graduates who were killed during the Vietnam War, and a memorial Vietnam War Flag was displayed.

After the morning program, during which time the VHS Alumni Band entertained the guests, more than 230 of those in attendance stayed at the Veteran's Hall for a buffet lunch catered by City Lights. Those who stayed for lunch agreed that the food was excellent (and plentiful).

The Apache Alumni Day Committee is looking forward to holding a similar event in 2017 and would like to hear back from those who attended on April 29 any suggestions as to what changes might be appropriate.

Our Class should talk-up the 2017 event with the goal of retaking the attendance award back from the VHS class of 1952! Remember, 2017 is also the 60-year anniversary of our graduation year.

In addition to the following link, if there are additional photos from the Apache Alumni Day event that you wish to add, please email them to: vhsclassof1957@gmail.com


More Information: Click To Open
---
WITH LOVING MEMORIES
Monday, February 6, 2017
---
Event Announcement!
---
---
Class News

11/2/2016
VHS CLASS OF '57 CLASSMATE DON SEARS PASSES
Betty Ellyson Charlton, former wife of classmate Don Sears, reported that Don passed away on October 28, 2016. Betty (VHS Class of 1958) and Don were high school sweethearts; they were marr . . . Continued

10/24/2016
CLASSMATE CONNIE JOHNSON PASSES
Just received word today that VHS Class of 1957 classmate Connie Johnson (Saiz), who was diagnosed with cancer in February, passed away from brain cancer in May 2016. She was living in Tuc . . . Continued

10/23/2016
CLASSMATE JOHN WILLIAMS IS NOT DECEASED!
This week, I was contacted by VHS Class of '57 classmate John Williams who informed me that he is alive and well and living in Palo Alto, CA. Welcome back among the "located" John.....we mis . . . Continued


Today's Featured Biography
Lived in Benicia after high school and had three boys until moving to the Trinity mountains to raise my sons. Scott, went to Idaho State (Masters Degree in Public Administration-Retired), Mike, Civil engineer with MBA from Fresno State, now sup. engineer PG&E,
and Adam, sup. environmental scientist,
Cal. EPA
Attended Sac. state, worked as office manager, owned and operated grocery/ sporting goods store, and sold real estate, jointly owned RE brokerage with husband(Phil).
Retired, spend as much time with grand- children as possible, quilt, travel and spend winters in Yuma Az. Try to swim everyday during winter. Life is good.



Classreport.org provides free Class Websites for every graduating class of every high school with free access for all.
We are one of the premier social networking sites dating back to 2003. We are a small, family-owned business and yet freely host over a million class websites.
Classreport holds a special place in the hearts of our users: Bravos.
We are funded solely through your voluntary contributions. Can you help us keep this site online and ad-free for another year? Thank you for your support!
Please click here to contribute.
No Ads, No Spam, No Pop-ups, No Fees.
Class Support Status

Our Class Site is Fully Funded!
Additional contributions are welcome and will be used to provide support for the larger Classreport community.
CLICK HERE TO LEARN MORE
Class Directory

Where in the world are you? Stats
Recent Profile Updates
| | |
| --- | --- |
| | Jan 6 |
| | Dec 30 |
| | Nov 3 |
| | Oct 24 |
| | Oct 24 |
| | Oct 23 |
| | Oct 16 |
| | Oct 14 |
Class Poll
There is no Active Poll
at this time.
Visit Other Classes
The Office
(Admin use only)
If you have any questions or comments regarding this website, please contact:

Class Administrator
Bruce Christensen

VHS Site Coordinator
William Strong
Class of 1962

Would you like a sneak peek at a
non-functioning view of The Office?

This class reunion website is a complementary addition to your existing alumni resources.
It is a product of Classreport, Inc. and may not be affiliated with Vallejo High School or its alumni association.

Does your High School Class have a full-featured Alumni Website? Start One Now!
(Or start one for your Mother, Father, Sister, Brother, Spouse, Son, Daughter, Friend . . .)



"Your website has been awesome to work with. It made our reunion planning and execution much easier to handle." 6/24/2016


"I have been the co-chair of the reunion for many years and am just now coming across your site. I appreciate the time you have put into this and I am sure this will help our reunion to be very successful." 6/23/2016


"Thank you all so much! Coming up on our reunion, I continue to get many compliments from class members on the website. If they only knew who the real guru's behind it are. I truly couldn't get by without you and we appreciate all that you do for us." 6/20/2016


"I so appreciate Classreport.org and I extend my gratefulness for your efforts. Best regards and good wishes!" 6/13/2016


"I am most appreciative of the Classreport.org site and your support, which far exceeds anything else out there. Many thanks for what you all have done. We are well on our way for our upcoming reunion!" 6/11/2016


"I am so impressed with the Office portion of the website and the wonderful way the information here keeps us all connected. Thank you to the whole Classreport staff for following your dreams and making this possible for so many high school reunion groups to keep in touch. We are happy to support your cause with thankfulness and gratefulness for such a helpful tool. Thank you for all that you do!" 6/10/2016


"I love your site. At my age it is hard putting names and faces together and your site makes it easier than the others. Keep up the good work." 6/6/2016


"What a great website you have!! Our reunion was the best ever because of you and we expect many more at the next one due to the outstanding success of the site! Thx so much!!" 6/4/2016


"This site has helped my class members and I connect with each other that otherwise would not have been possible. We are already starting to plan our next Reunion. Thank you for this website." 5/28/2016


"Thank you for your response to my questions. I appreciate your very kind response and I am very happy with Classreport." 5/20/2016



More bravos at: www.classreport.org/bravos




14th Anniversary!

Search All Schools Best Classes Reunions Features Setup Your Class FAQ Funding Our Story Support Privacy Policy We DO NOT sell advertising to support this site. We DO NOT sell names and addresses to third parties.
There are NO POP-UP ads. There are no registration fees required for participation.
Please support this site with your voluntary contributions.
We cannot provide this service without your support. Thank You! Read Our Story

ClassTraQ 9.7003c Software Copyright © 2003 - 2015 Classreport, Inc. All Rights Reserved e1