Please Support Our Class Website in 2017. Can you chip in today?
All contributions will be DOUBLED through January 31!



Santa Maria High School Dragster



---




---
IN LOVING MEMORY

WAS IT ONLY YESTERDAY?

Was it only yesterday we said "hi" in the hallway or shared the same class?
Was it only yesterday we cruised Broadway from Jack In the Box to Taco Bell?
Was it only yesterday we talked on the phone or crammed for a test?
Was it only yesterday we held our diplomas and said our good byes?
Was it only yesterday we heard of your passing?
And wept.

You are still a part of our hearts and you will always be our

Cherished Friends Forever.






This site is operated and funded by members of our class.
Class Administrator: Tami Bowden Wilkening
Page Hits: 32,506



Event Announcement!

---
SANTA MARIA HIGH SCHOOL MOTTO
Tuesday, September 1, 2020


Enter to learn, go forth to serve,
Is the motto of our school.
It guides us wisely lest we swerve,
From the law of the golden rule.

Inscribed before us in letters bright,
Above our stage for acts and plays.
Always ready to catch our sight,
As we eagerly listen to every phrase.

Freshies gaze at it, with fear;
Sophomores take it all to heart,
Juniors love it more each year,
Seniors prize it on their part.

Enter to learn; to learn we must;
Go forth to serve, to serve mankind;
Gather from each his wontry trust,
And in this motto our joys well find.

Anne McGinley
SMUHS Class of 1930

---
REWARD
Monday, June 16, 2059
Tami Bowden-Wilkening is offering a reward for the SAFE RETURN of her Senior High School yearbook that was stolen off the back table at the 30th reunion. I have had this book for 30 years. It has a special spot on a bookshelf with all of the other yearbooks and memory books. All of the people that signed it in High School had messages for "ME". It has been more than 1 year, and now it is a crime, not only to me, not only to our class and but our school, as well. The reunion committee will pay for a replacement, at our class expense. That's right, coming out of CLASS money. The other problem, when and if we can locate a replacement and that could be a very long time.

If you know anything, please come forward with information. If you wish not to talk to me, than get in touch with Graham, Jesse or Kristina.

This notice will be on this site until 6/16/2059. Most of us will be 100 years old by then. You get the picture. Also, this notice is on the internet for all to see.

Be a SMHS SAINT, and return my senior yearbook. Thank you for your cooperation.


Event Contact: Tami (Bowden) Wilkening
---
Class News

6/20/2008
Class of 1978 30 year Reunion
You are invited to the 30th High School Reunion of the Class of 1978. Invitations will go out before the end of the month. If you do not get an invitation before July 15, 2008, please cont . . . Continued

6/15/2007
Congratulations - Our 32nd Graduation Anniversary
It was June 16, 1977, 8:00 P.M. that the Santa Maria High School Class of 1977 had it's Commencement Exercise at Dave Boyd Field. Do you remember who your graduation partner was? Do you re . . . Continued

1/21/2007
Voluntary Contributions
Your reunion committee encourages you to make a one-month ($15) voluntary contribution to classreport.org. We have found this website to be invaluable in finding and communicating with class . . . Continued


HAPPY BIRTHDAY


---
---
Hangman



Our Class Message Board
Your participation is requested!
We would like to hear from you. Post your messages here.

ADD NEW VIEW ALL

Indicates an included photo
Today's Featured Biography
Mike and I have been married for 30 years. We have two grown children. Michael is 28 years old and Patrick is our youngest son and he is 25 years old. We all live in Northern California. We moved away in 1994 and have loved every minute of the North State. Mike has been employed with the same company since 1994. I have been working in Banking and Finance forever and have been employed with Members 1st Credit Union since 2001. I am a Branch Manager for one of the branches. My son Michael also works for the same credit union. My son Patrick graduated from the Fire Academy at Shasta College in December. He is currently fighting fires with the US Forestry Redding Hot Shot Crew. We visit SM several times a year to visit our family.


News


Word of the Day


Quote of the Day


Family News Summary
Enter your Family News Item choosing from our pre-defined categories:
Anniversary, Award, Birth, Death, Diagnosis, Engagement, Graduation, Lottery, Retirement, Vacation, Wedding, Other.
Death
Rosemary Centeno Keith 1937-2012 Rosemary Centen
Posted by: Lisa Ponce

10/23/2012

Death
CHRISTOPHER JOHN LEON MY OLDEST SON (HE WAS 25) HA
Posted by: Nancy Nunes Leon

8/2/2009

Death
Marilyn M. Graham, mother-in-law of Kirk McCall an
Posted by: Tami Bowden Wilkening

7/23/2009

Death
Manuel Vea, father of Elisa (Vea) Bagasol went hom
Posted by: Tami Bowden Wilkening

7/23/2009

Death
Mary "Louise Geist, mother of classmate Terry (Gei
Posted by: Tami Bowden Wilkening

4/24/2009

Wedding
Diane (Mooneyham)recently got married to Mr. Graha
Posted by: Tami Bowden Wilkening

4/15/2009

Diagnosis
Lucy Geist, mother of Terry Geist O'Claray has bee
Posted by: Tami Bowden Wilkening

4/15/2009
Calendar
There are no Calendar items on file
at this time.

Today's Featured Class Member Website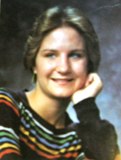 SANTA MARIA HIGH GRADS AND TEACHERS IN THE MILITARY
The Santa Maria High School Class of 1977 wishes to thank our graduates, teachers, their families, and all who have served and continue to serve our country, while in the military. We appreciate your selfless duty, and commitment to our country. WE SALUTE YOU.

We would like to personally thank our SMHS Class of 1977 graduates and teachers who have served in the Military:


DANNY AGUILERA, JR. - USMC
ERIC ATKINS - NAVY
CARLA BARCELONA- NAVY
MAHLON CLARK - TEACHER (DECD) - NAVY
BETTY CONRAD - CAREER CENTER (DECD) - NAVY
GEORGE CORTEZ (DECD) - ARMY
THOMAS CROUGH - TEACHER (DECD)- WWII
ANTON DEGEUS - TEACHER (DECD) NAVY
MICHAEL DELAPLAIN - NAVY
MARK EVERRETT (DECD) - USMC
EARLINE FORCIER-TODD - ARMY
LUIS GARCIA - NAVY
ANNESLEY HOPKINS - TEACHER (DECD) - ARMY
LEONARD LARUE - TEACHER (DECD) - NAVY
FRANK MIRANDA - TEACHER (DECD) - AIR FORCE
STEVE MONTGOMERY - NAVY
KRISTEN MOORE - NAVY
MICHAEL NYBACK (DECD)- NAVY
BRENDA PALMER MARTIN - AIR FORCE/AIR NATIONAL GUARD
ART PALOMAR - ARMY & NATIONAL GUARD
LISA PONCE - AIR FORCE
JOEL PUNCHES - TEACHER (DECD) - AIR FORCE
RICKY RAMIREZ (DECD) - AIR FORCE
FRANK RUSSO - TEACHER (DECD) - ARMY
MELVIN SLAWSON - TEACHER (DECD) - ARMY
HARVEY TAYLOR - TEACHER (DECD) - ARMY
MATT WALMSLEY - USMC



If you have served in the Military, please email and let us know what branch you served in. We would be happy to add your name to the list.


Classreport.org provides free Class Websites for every graduating class of every high school with free access for all.
We are one of the premier social networking sites dating back to 2003. We are a small, family-owned business and yet freely host over a million class websites.
Classreport holds a special place in the hearts of our users: Bravos.
We are funded solely through your voluntary contributions. Can you help us keep this site online and ad-free for another year? Thank you for your support!
Please click here to contribute.
No Ads, No Spam, No Pop-ups, No Fees.
Class Support Status

OUR CLASS SITE IS FUNDED THROUGH
December 2016
---
This site is funded by our
Voluntary Contributions

Click Here to Chip In


Class Directory

Where in the world are you? Stats
Recent Profile Updates
| | |
| --- | --- |
| | Jan 12 |
| | Jan 7 |
| | Dec 21 |
| | Aug 24 |
| | May 4 |
| | Mar 21 |
| | Oct 1 |
| | Jul 12 |
Class Poll
There is no Active Poll
at this time.
Visit Other Classes
The Office
(Admin use only)
If you have any questions or comments regarding this website, please contact:

Class Administrator
Tami Bowden Wilkening

Would you like a sneak peek at a
non-functioning view of The Office?

This class reunion website is a complementary addition to your existing alumni resources.
It is a product of Classreport, Inc. and may not be affiliated with Santa Maria High School or its alumni association.

Does your High School Class have a full-featured Alumni Website? Start One Now!
(Or start one for your Mother, Father, Sister, Brother, Spouse, Son, Daughter, Friend . . .)



"Your website has been awesome to work with. It made our reunion planning and execution much easier to handle." 6/24/2016


"I have been the co-chair of the reunion for many years and am just now coming across your site. I appreciate the time you have put into this and I am sure this will help our reunion to be very successful." 6/23/2016


"Thank you all so much! Coming up on our reunion, I continue to get many compliments from class members on the website. If they only knew who the real guru's behind it are. I truly couldn't get by without you and we appreciate all that you do for us." 6/20/2016


"I so appreciate Classreport.org and I extend my gratefulness for your efforts. Best regards and good wishes!" 6/13/2016


"I am most appreciative of the Classreport.org site and your support, which far exceeds anything else out there. Many thanks for what you all have done. We are well on our way for our upcoming reunion!" 6/11/2016


"I am so impressed with the Office portion of the website and the wonderful way the information here keeps us all connected. Thank you to the whole Classreport staff for following your dreams and making this possible for so many high school reunion groups to keep in touch. We are happy to support your cause with thankfulness and gratefulness for such a helpful tool. Thank you for all that you do!" 6/10/2016


"I love your site. At my age it is hard putting names and faces together and your site makes it easier than the others. Keep up the good work." 6/6/2016


"What a great website you have!! Our reunion was the best ever because of you and we expect many more at the next one due to the outstanding success of the site! Thx so much!!" 6/4/2016


"This site has helped my class members and I connect with each other that otherwise would not have been possible. We are already starting to plan our next Reunion. Thank you for this website." 5/28/2016


"Thank you for your response to my questions. I appreciate your very kind response and I am very happy with Classreport." 5/20/2016



More bravos at: www.classreport.org/bravos




14th Anniversary!
---
SANTA MARIA HIGH SCHOOL CLASS OF 1977






Search All Schools Best Classes Reunions Features Setup Your Class FAQ Funding Our Story Support Privacy Policy We DO NOT sell advertising to support this site. We DO NOT sell names and addresses to third parties.
There are NO POP-UP ads. There are no registration fees required for participation.
Please support this site with your voluntary contributions.
We cannot provide this service without your support. Thank You! Read Our Story

ClassTraQ 9.7003c Software Copyright © 2003 - 2015 Classreport, Inc. All Rights Reserved e0