Please Support Our Class Website in 2018. Can you chip in today?
All contributions will be DOUBLED through January 31!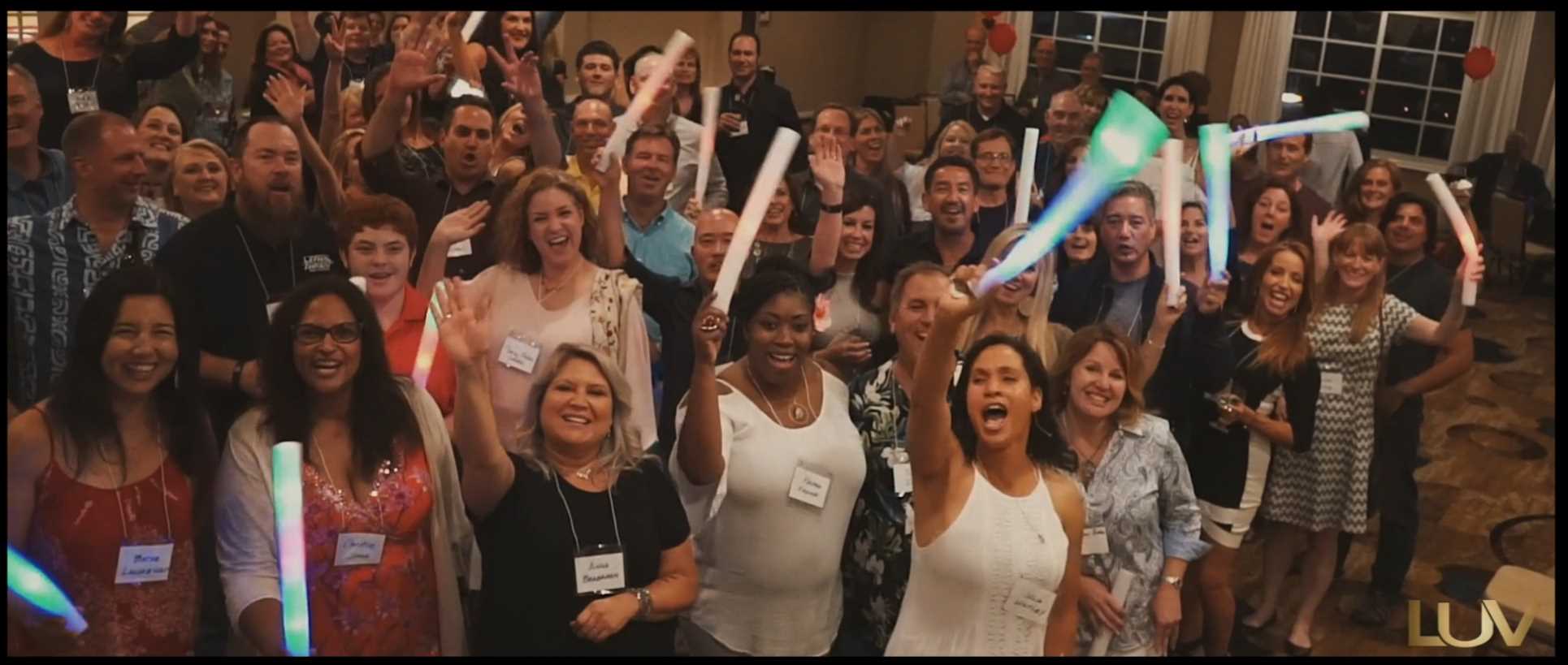 Miraleste High School Class of 1987 Celebrated 25 years since commencement with a great vibe of old friends, great memories and new ones that were made. It was a wonderful evening, casual and like a "high school party". We ate, drank, laughed and really were able to talk due to the intimate group. Thank you to all for being there to make it such a memorable night. A very special thank you to those that came the distance (Eric Cheng from New York, Julie Perry Gersh from the Bay area, Janet Perry from Vegas, Marcus Shen from the Bay area). An extra special thank you to Jim and Lucy White (my surrogate parents) and Victoria White Cleveland for allowing us to partake in their home. Save the dates for August 2017 were given out and will be sent to the classmates that were unable to come. We missed you all and can't wait to see you in 2017.


This site is operated and funded by members of our class.
Class Administrator: Julia Whitley
Page Hits: 24,726


Class News

7/1/2015
The untimely passing of a very kind and wonderful person, Susan Gassett Bigham
Susan Gassett Bigham Susan passed away suddenly March 4, 2013 in San Francisco of a heart attack. She was born in Phoenix, Arizona, in 1969 and grew up in Palos Verdes attending Dapplegr . . . Continued

2/20/2011
AEG Global Partnerships COO Shervin Mirhashemi
I was just forwarded this incredible information from Steve Borodkin regarding Shervin Mirhashemi. Congratulations Shervin, and thank you so much Steve for forwarding it and for being such a . . . Continued

8/17/2007
Photos of the picnic
. . . Continued


http://www.facebook.com/mhsclassof1987?ref=hl
Our Class Message Board
Your participation is requested!
We would like to hear from you. Post your messages here.

ADD NEW VIEW ALL

Indicates an included photo
| | |
| --- | --- |
| Missing Classmate List | Julia |
| Hi all... I am still in search of some o | Thu 5/24/2012 9:50 AM |
| Tom Blackmore | Julia Whitley |
| I am sad to inform the class of 1987 tha | Sun 9/13/2009 8:47 AM |
| A Day At The Beach To Support The Sarcoma All | Kendra Edwards Krause |
| Dear Friends, I hope this message finds | Fri 8/15/2008 6:08 PM |
| Message | Lockie |
| This is terrific! Thank you to Julia for | Sat 10/6/2007 8:20 PM |
| Thanks!!!!!!! | Susan Tuttle Stevens |
| Hi All, After a few weeks of traveling | Sun 9/2/2007 3:55 PM |
| Thanks to Julia | Susan Gassett Bigham |
| Julia, you did a great job planning the | Sun 8/19/2007 7:16 PM |
| D.O. | Diana Schmit Nuccion |
| I was kidding...I don't have the bobble | Mon 8/13/2007 10:49 AM |
| good site | Erik Bjerring |
| Thanks for the site, its good to see dow | Tue 2/13/2007 7:33 AM |
| Yearbook photos | Julia |
| I just thought about this....I hope I ha | Tue 12/12/2006 4:41 PM |
| New Website Retry | Kevin Cunningham |
| The direct linking didn't work for me. S | Tue 12/12/2006 2:52 AM |
| New Website | Kevin Cunningham |
| I recently put up a website that has som | Tue 12/12/2006 2:50 AM |
| Don Orsillo | Diana Schmit Nuccion |
| I have the bobblehead...lived in Boston, | Sun 9/17/2006 12:23 PM |
| Don Orsillo Bobblehead? | No Name |
| For those of you who don't know, Don Ors | Mon 8/28/2006 10:23 PM |
| Kevin's Design | Susan Gassett Bigham |
| Hey Kevin, Just checked out your messag | Tue 8/22/2006 11:51 PM |
| Thanks to All! | Julia Whitley |
| Thank you to everyone who has visited th | Tue 8/22/2006 4:35 PM |
Today's Featured Biography
College:

BS-Industrial Design Degree Art Center College of Design 1994

Professional:

Honda R&D Motorcycle Designer
Virgin Interatctive
Activision
HSI
Digital Domain
Sega of America
Black Ops Entertianment
Studio Mythos
Savage Entertainment: EA, Pandemic Studios, THQ, Activision

I was the one that was either drawing in class or sleeping, usually in the back of class, I was the one with the dark cloud above my head. Someone had to be the weird artistic one so I grabbed the flag and ran with it.

Fortunately I was able to make art my life passion and it has been the best decision of my life. I owe it all to Mr. Disanto for showing me that a great life can be made out of a great passion and why art is such an important part of our history and future.

I was always looking towards the horizon when I was in High School basically looking towards graduation. My sight is still set there as the future drives my design and art.

Art is the never ending quest for mastery and design is the never ending quest to make the world we live in a better and easier place to exist in.

I consider myself very lucky and blessed to able call it my living.

Please feel free to email me, I look forward to hearing from all the Marauders.

If anyone has a line on Mr. Disanto I'd love to get in touch with him.


Family News Summary
Enter your Family News Item choosing from our pre-defined categories:
Anniversary, Award, Birth, Death, Diagnosis, Engagement, Graduation, Lottery, Retirement, Vacation, Wedding, Other.
Death
I am sorry to inform the Class of 1987 that we now
Posted by: Julia Whitley

9/13/2009

Death
I am so sorry to hear that we do have one deceased
Posted by: Julia Whitley

7/23/2007

Anniversary
Happy Anniversary to Kit Heitzman. Thanks for sig
Posted by: Julia Whitley

7/3/2007

Wedding
Congratulations to Lavonda Lee for her recent wedd
Posted by: Julia Whitley

3/21/2007

Birth
Congratulations to the following class members on
Posted by: Julia Whitley

12/2/2006

Anniversary
Happy 1 year Anniversary to Tom Wachli and his bea
Posted by: Julia Whitley

11/29/2006

Other
Congratulations to Mary Ellen Hayworth (Gordon) on
Posted by: Julia Whitley

9/13/2006
Calendar
There are no Calendar items on file
at this time.

Today's Featured Class Member Website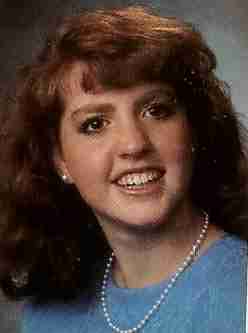 Classreport.org provides free Class Websites for every graduating class of every high school with free access for all.
We are one of the premier social networking sites dating back to 2003. We are a small, family-owned business and yet freely host over a million class websites. Our Story
Classreport holds a special place in the hearts of our users: Bravos.
We are funded through voluntary contributions. Can you help keep this site online for another year? Thank you for your support!
Please click here to contribute.
Class Support Status

OUR CLASS SITE IS FUNDED THROUGH
December 2017
---
This site is funded by our
Voluntary Contributions

Click Here to Chip In


Class Directory

Where in the world are you? Stats
Recent Profile Updates
| | |
| --- | --- |
| | Oct 26 |
| | Aug 15 |
| | Jul 27 |
| | Jul 2 |
| | Jun 23 |
| | May 21 |
| | Apr 17 |
| | Apr 12 |
Class Poll
There is no Active Poll
at this time.
Recent Reviews
There are no reviews on file
at this time.
This area is for comments on
books, movies, music,
restaurants, etc.
Visit Other Classes
The Office
(Admin use only)
If you have any questions or comments regarding this website, please contact:

Class Administrator
Julia Whitley

Would you like a sneak peek at a
non-functioning view of The Office?

This class reunion website is a complementary addition to your existing alumni resources.
It is a product of Classreport, Inc. and may not be affiliated with Miraleste High School or its alumni association.

Does your High School Class have a full-featured Alumni Website? Start One Now!
(Or start one for your Mother, Father, Sister, Brother, Spouse, Son, Daughter, Friend . . .)



"Your site is amazing. Kudos to you and your staff. You have benefitted so many high school alumni in organizing their class reunions." 10/4/2017


"Thanks to classreport.org our class website played a huge part in the success of our Reunion. We greatly appreciate your wonderful support." 10/3/2017


"Thanks for all your hard work and ingenious spirit." 9/25/2017


"Thanks guys, you are Good!!" 9/23/2017


"I love your service and will continue to support you." 9/14/2017


"We have been using the website for more than 10 years now. It's still the best website out there for classmates to meet, collect their info and advertise their reunions. Thanks for inventing it all!" 9/11/2017


"Thank you for your assistance. It was very helpful. Looks good!" 9/5/2017


"I am so grateful I found your website. It is especially wonderful for our classmates. I will spread the word!!" 8/31/2017


"Our high school reunion was a great success and our site on ClassReport.Org was a HUGE help in that success! ClassReport.Org is by far the best platform on the Internet when it comes to high school reunions!" 8/30/2017


"Thanks for all of your help and the great web site you have. We have a great response for our upccoming reunion events in September." 8/7/2017



More bravos at: www.classreport.org/bravos




15th Anniversary!
There are no fees required for participation on this site.
Please support this site with your voluntary contributions.
We cannot provide this service without your support. Thank You!
Please read Our Story
ClassTraQ 11.003 Software Copyright © 2003 - 2017 Classreport, Inc. All Rights Reserved e0 amsc: 1