Please Support Our Class Website in 2017. Can you chip in today?
All contributions will be DOUBLED through July 31!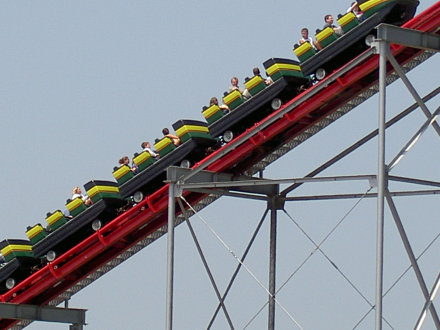 This photo can be changed by your Class Administrator.


This site is operated and funded by members of our class.
Class Administrator: Linda Cannon Farrar
Page Hits: 3,687


50 Year Reunion Announcement!
---
Banquet-DENIMS to DASHING
Friday, January 26, 2018 - 5:00 pm
YUMA ARTS CENTER, 254 S Main Street, Yuma, AZ
$50 advance, $60 after Dec 1,2017
KOFA Class of 1967, 50th Reunion

JANUARY 26TH, 27TH, and 28th, 2018 in YUMA, AZ
REUNION MOTEL: PIVOT POINT, Hilton Garden Inn, 310 N Madison Ave., Yuma, AZ 85364. Contact motel directly; 928-783-1500,
www.yumapivotpoint.hgi.com - Check in time is after 2:00pm. Tell them you are with 'KOFA67' for our rate.     

"Put on your WALK'N SHOES and let's WALK"-everything is in good Ole HISTORIC DOWNTOWN YUMA! http://www.visityuma.com/historic-downtown.html
FRIDAY, JANUARY 26, 2018 at The YUMA ARTS CENTER, 254 S Main Street, Yuma, AZ
CHECK IN and mingling: 5:00pm, No-Host Bar, Dinner-6:00-8:00pm –visiting and dancing till 10:00pm-then we begin the BAR CRAWL
ENTRÉE: Some of your old School favorites-BBQ Beef dinner, slaw, beans, salsa, tortillas, & cinnamon rolls. Vegetarians-tell us
MC-Vic Kastner (Pres. Class of KHS 1967), DJ/Dancing (could happen) with the good music of our youth (et al)
Dress is casual - 'Denims to Dashing'. Photographer (Bill Butler-table photos, posed & whatever) and don't forget your cells. We're thinking
about doing that 'PASS the MIC' thing (no pressure-but remember your name), but it depends (double entendré) lol

AFTER HOURS (10:00pm-1:00am) you can join the 'BAR CRAWL' through downtown Yuma, checking out the new bars/bistros and the sights.
The 'TOP of the KRESS' (left of DaBoys) has a lovely view of Yuma-if you can hang? lol Bars/restaurants and (and shops) to explore in
Yuma's Downtown Main Street: Lutes Casino, Prison Hill Brewing Co., The Pint House, The Ailment, Top of the Kress, & DaBoy's Pizza-We have lots of discounts promised from these local establishments.

SAT., JAN 27, 2018, 11:00am-2:00pm COLORADO BRIDGE PARK at RAMADA #37
Casual lunch & visiting with classmates plus our traditional 'Memorial Ceremony' (Rev. Marty Micale). Group PHOTOS, too.
LUNCH included: Mr. G's Bean/cheese burritos, water and Manny's Taco Truck, plus you can always BYOB

Other activities-NO HOST (first pay-first serve):
1) Guided BUS TOUR $14 ea: 1-3:30pm highlighting the many changes to the Yuma area & a KHS drive (36 seats).
2) PAINTING CRAFTS $35ea: 4-6:00pm at Artsy Fartsy Studio 316 S. Main, (BYO wine-fun & you have a cool keepsake), (8-24 seats). Guys, too!

LUTES CASINO-6:00pm: Appetizers included, but NO HOST dinners. This event is purely optional, feel free to get together with old classmates to make your own evening plans. Yuma also has 3 Indian gambling casinos (2 with excellent restaurants), some good steak
houses (The Market Place, The Dunes-Patio), and some tasty Asian and sushi places. Other places: The Garden Café (Sunday breakfast/lunch), lots of unique little shops, and Historic Old Yuma Theatre (remember square shooters?). Don't forget Prison Hill is right there too for more memory stroking & of course the Ocean to Ocean Bridge crossing the mighty Colorado River. OK enough, 'ya gots' to come, right?

SUNDAY, JANUARY 28, 2018, NO HOST at EL CHARRO, 11:00am, 601 W 8th St, or THE GARDEN CAFE, 8:00am-2:30pm, 250 S. Madison Ave.
Some of us wanted to have one last bite and ONE last 'adios', plus 'more' Mexican food and we love it at EL CHARRO-8th St/7th Ave. But…if you don't want more Mexican food, there is The Garden Café (Owner, Bruce Gwynn, KHS 66' ), reservations 928-783-1491, for a fabulous Sunday morning breakfast or lunch with a charming outdoor atmosphere and it is also in downtown Yuma.

PLEASE: FILL out your REGISTRATION form and RETURN ASAP and hopefully by August 1, 2017 and at the latest December 1, 2017 (fees will go up!). Please consider staying at the REUNION MOTEL, it will be fun and convenient.
~~WE CAN'T WAIT TO SEE EACH AND EVERY ONE OF YOU!!~~

50th REUNION REGISTRATION FORM

NAME __________________________________PHONE______________CELL______________

ADDRESS__________________________________CITY__________________STATE___

ZIP CODE_________E-MAIL _________________________________DATE _________

HAVE a significant other, best buddy or sibling; invite them (no matter where they went to school or when they graduated)

GUEST name: ___________________________________________

REUNION COST: $50 per person -see 2-day attached reunion info- Fri dinner, Sat picnic & Lutes. All money is non-refundable. You MAY donate more. Everything is happening in DOWNTOWN YUMA during the BEST time of the year!

VEGETARIAN: YES_____    (how many) _____

REUNION MOTEL: Hilton Garden Inn Yuma/Pivot Point. 310 N Madison Ave, Yuma, AZ 85364 928.783.1500.     Tell them YOU are with KOFA67 for our special rate. Downtown Yuma!!

TEACHERS: Is there a teacher/worker you would like us to invite? _______________________________

WHERE are you STAYING for the REUNION _________________________________________________

MEMORIES-PLEASE SEND SOME PHOTOS: Photos of YOU and your family and any OLD (funny 'Blackmails')PHOTOS from our high school years or even earlier. Please be sure they are high enough resolution to be viewed
when enlarged. Upload photos to Andy Smith:handyandy_smith@yahoo.com. These will run at our banquet. 

EXTRAS: BUS tour-$14, yes___ and/or ART CRAFTS-$35, yes___ Sign up, PAY below, first come, first serve

REUNION PHOTOS: YES____ NO____ (no charge to attending KOFA classmates) Check your address/es,we will need to mail/e-mail them to you.

SPECIAL NEEDS: Your wish is our command, give us a call and we will help. Linda- (928)783-4132/920-9890

Reunion $50.00 X __ = $______ Bus tour $14 X ___= $______

Crafts $35 X ___= $____Donation $______ Credit card $2.00 y__ no__        
TOTAL PAID: $_________

MAIL CHECK PAYMENTS TO:
KOFA CLASS OF 1967 c/o Karen West Griffin, 900 W 6th St., Yuma, AZ
    or you MAY register/PAY ONLINE to LFandRF@aol.com,
Add $2.00 for CREDIT CARD-(Dancer's Workshop will show on bill).

Credit Card: ______ ______ _____ _______, Date ____/____, Security code _______

Notify us of any errors/changes to your credit card number

Please register NOW to let us know how many to expect and at the latest DECEMBER 1, 2017, ADD $10 after this date.

QUESTIONS: Linda Cannon Farrar at LFandRF@aol.com or call: 928.920.9890/928.783.4132


Event Contact: Linda Cannon Farrar-lfandrf@aol.com
Look Who's Coming!
Make Checks Payable To: Kofa class of 1967
Mail Payment To: Karen West Griffin, 900 W 6th St., YUMA, AZ 85364
---
Today's Featured Biography
I left Yuma in 1967 right after graduation, back to Avondale where I am origanally from.

Attended Glendale Community College, and ASU.

I was drafted into the Army in 1969 and spent 2 years in Europe on an AGI inspection team.

Returned to Avondale in 1971 continuing my education at ASU.

Married the first time in 1973 and after the death of my father the same year, entered into the insurance business.

Divorced in 1998, remarried in 1999 to my wife Susan.

We collectively have 6 children 12 grandchildren, and a great granchild on the way.

Those of you that did not get to attend our 40th reunion really missed a good time.
I hope to see you all in the future.


Classreport.org provides free Class Websites for every graduating class of every high school with free access for all.
We are one of the premier social networking sites dating back to 2003. We are a small, family-owned business and yet freely host over a million class websites.
Classreport holds a special place in the hearts of our users: Bravos.
We are funded solely through your voluntary contributions. Can you help us keep this site online and ad-free for another year? Thank you for your support!
Please click here to contribute.
No Ads, No Spam, No Pop-ups, No Fees.
Class Support Status

OUR CLASS SITE IS FUNDED THROUGH
June 2017
---
This site is funded by our
Voluntary Contributions

Click Here to Chip In


Class Directory

Where in the world are you? Stats
Recent Profile Updates
| | |
| --- | --- |
| | May 29 |
| | May 17 |
| | Jan 5 |
| | Dec 21 |
| | Apr 23 |
| | Mar 5 |
| | Oct 23 |
| | Aug 26 |
Class Poll
There is no Active Poll
at this time.
Featured Links
There are no Featured Links
at this time.
Recent Reviews
There are no reviews on file
at this time.
This area is for comments on
books, movies, music,
restaurants, etc.
Visit Other Classes
The Office
(Admin use only)
If you have any questions or comments regarding this website, please contact:

Class Administrator
Linda Cannon Farrar

Would you like a sneak peek at a
non-functioning view of The Office?

This class reunion website is a complementary addition to your existing alumni resources.
It is a product of Classreport, Inc. and may not be affiliated with Kofa High School or its alumni association.

Does your High School Class have a full-featured Alumni Website? Start One Now!
(Or start one for your Mother, Father, Sister, Brother, Spouse, Son, Daughter, Friend . . .)



"Thank you so much for doing this. I appreciate it" 7/21/2017


"We had our 50th reunion in June. It was a great success in large part due to the creation and use of the Classreport web site. Of our 379 classmates, we've located 322 and confirmed another 46 are deceased. We've had 7,900 hits in less than a year. Thanks for making available a great product that we will continue to use!" 7/14/2017


"My name is Debbie and I'm a teacher. I came across your page while searching for information about genealogy for an upcoming student project. The resources you have are very helpful! I just wanted to thank you and thought you should know how useful it is as it's made collecting information a lot easier." 7/11/2017


"Y'all Rock!" 7/11/2017


"Just want to send you a huge 'thank you' for your awesome website! Using this website has been such a blessing and an ease in creating name tags for our reunion and just having our classmates keep in touch. We had the best 50th reunion with the most attendees ever! This class of ours has had a reunion every 5 years since graduation. Not sure if we will have another one but the website will keep us connected. Again, thank you for this awesome website." 7/10/2017


"I want to thank you for running this site! It is a huge support in keeping track of everyone and getting the word out about reunions." 7/6/2017


"Ttanks for your support. I was able to get the correct document uploaded. Your site is amazing." 2/9/2017


"You have done a GREAT job with this site. I will be telling our class to update their profiles." 2/8/2017


"My class appreciates your organization more than I can say. THANK YOU." 2/8/2017


"Many thanks for the news update about our class. The site is really looking great!" 2/6/2017



More bravos at: www.classreport.org/bravos




14th Anniversary!

Search All Schools Best Classes Reunions Features Setup Your Class FAQ Funding Our Story Support Support Privacy Policy We DO NOT sell advertising to support this site. We DO NOT sell names and addresses to third parties.
There are NO POP-UP ads. There are no registration fees required for participation.
Please support this site with your voluntary contributions.
We cannot provide this service without your support. Thank You! Read Our Story

ClassTraQ 11.003 Software Copyright © 2003 - 2017 Classreport, Inc. All Rights Reserved e0
amsc: 1