Please Support Our Class Website in 2014. Can you chip in today?
Classreport will match all 6 month contributions through April 30!





DAN McKENRICK has very kindly provided the 1968-69 photos above as well as the reunion photos below. THANK YOU DAN!!



This site is operated and funded by members of our class.
Class Administrator: Lynn Lauver Baumeister
Page Hits: 44,044



45 Year Reunion Announcement!

---
45th Reunion Celebration
Saturday, October 18, 2014 - 5:00 pm
The Hut at 305 N 4th Ave, Tucson, AZ
$10
From Rick Villegas:
THS1969 45th Reunion will be Saturday October 18, 2014 at the Hut on 4th Avenue from 5:00 to 9:00 pm. There will a $10.00 cover charge for this event. Food will be catered from Micha's, music by Jimi Eagle, Sammy Ortega and group. We are working on a flyer to send out and for classmates to RSVP. You can also email me rickvillegas1950@gmail.com. We are still in the planning stage for this event. We are looking forward in seeing everyone there. Please mark your calendar for this date.
More Information: Click To Open
Event Contact: Rick Villegas
---
Class News

10/4/2009
40th REUNION...A HUGE SUCCESS!!
Please post your memories under class messages. Reunion photos (Larger and with names/comments as they're added) can be viewed at http://www.photobucket.com/THS1969. A direct link can be f . . . Continued

9/3/2009
We're on FACEBOOK!
URL is http://www.facebook.com/TucsonHighClassof1969 or Click "Continued" to go to the link. . . . Continued

6/25/2009
CURRENT PHOTOS
Photos taken at the reunion or found on the web are being added to profiles. If you don't like what's been posted, please email an alternate photo to THSClassof1969@aol.com. Thanks! . . . Continued


Our Class Message Board
Your participation is requested!
We would like to hear from you. Post your messages here.

ADD NEW VIEW ALL

Indicates an included photo
| | |
| --- | --- |
| Profile Updates Jan. 25, 2014 | Lynn Lauver Baumeister |
| Hello all! On 1/25/2014, I removed broke | Sat 1/25/2014 12:16 PM |
| Joe Petroshus | George |
| http://www.youtube.com/watch?v=7HeMc1bjE | Fri 11/29/2013 10:21 PM |
| Good Time | Kenny Sugarman &Patricia Riesgo |
| Had a good time last night @ the Hut.Tha | Sun 10/16/2011 9:10 AM |
| Hall of Champions | Benny Young |
| Join other Badgers along with community | Tue 9/13/2011 11:58 PM |
| Re: Cliff Hummel | Lynn Lauver Baumeister |
| Errol, Thanks for reminding me of Cliff | Thu 8/12/2010 6:14 PM |
| Tucson; Don Hummel and Cliff | Errol Berk |
| My wife, Lynda Berk, and I wish to thank | Thu 7/15/2010 10:03 PM |
| Thank You | Chris Navarrette - Humphers |
| Sorry Errol that I missed you and your w | Sun 7/11/2010 5:23 PM |
| Bookreading | Betty McLane -Iles |
| Dear Friends, I will be giving a book | Fri 2/26/2010 6:03 PM |
| Message | Susie DeHart |
| Reunion Committee Party Friday December | Tue 12/1/2009 8:07 PM |
| I was there in spirit! | Adrian Pinnavaia Eng |
| I wasn't able to join you all at the reu | Wed 10/14/2009 11:44 PM |
| Message | Harold Riley |
| I want to thank the reunion committee an | Wed 10/14/2009 4:52 PM |
| About our 40th reunion | Betty McLane -Iles |
| Dear Friends, I can't tell you what a wo | Mon 10/12/2009 6:10 PM |
| Message | Irene Armenta Leon |
| Thanks to everyone that put in so much t | Wed 10/7/2009 7:06 PM |
| I'm so upset I couldn't be there! | Rae Allbritton LeBlond |
| this was the first reunion I was excited | Tue 10/6/2009 7:25 PM |
| Message | Barbara Rivera |
| Thanks to all who made the reunion possi | Tue 10/6/2009 12:00 PM |
Today's Featured Biography
After high school, I pursued an undergraduate degree in psychology (Washington University),a graduate degree in social psychology (Michigan State University), and later clinical retraining (Kent State University). I started doing clinical work in 1984. I have been living in Kalamazoo, Michigan since 1989, where I am a practicing clinical psychologist in private practice. It is a very gratifying profession.

I have been married 17 years, no children.
I enjoy singing, sewing and quilting, dance, nature, and animals. For the past few years I've enjoyed horseback riding and tending my own horse, a Morgan and Arab gelding.

If you recall, I was editor of the 1969 Tucsonian yearbook, and its theme was MOMENTS; I hope that wherever you are and whatever you've lived through, this 40th reunion time will have you recall some very wonderful MOMENTS with classmates at THS. I feel a special kinship with all of you as I reminisce, and wish you all the best!


Family News Summary
Enter your Family News Item choosing from our pre-defined categories:
Anniversary, Award, Birth, Death, Diagnosis, Engagement, Graduation, Lottery, Retirement, Vacation, Wedding, Other.
Death
classmate, George H. Kingman entered Entered Into
Posted by: Rick Villegas

1/27/2014

Death
Our sympathies go out to Dr. Wade Mclean and famil
Posted by: Rick Villegas

11/26/2013

MEMORIAL SERVICE
Janet Claire Wherry Acuna. Sad news. June 11, 19
Posted by: Lynn Lauver Baumeister

7/7/2013

Death
Another sad loss...Rae (Albritton) LeBlond died su
Posted by: Lynn Lauver Baumeister

10/12/2012

Death
Classmate, Rocky Blackburn, died on May 7, 2012.
Posted by: Lynn Lauver Baumeister

5/23/2012

Death
Our sympathies go out to Bob Dorson and family on
Posted by: Lynn Lauver Baumeister

5/23/2012

Death
Our condolences to Stella Holub Bay on the loss of
Posted by: Lynn Lauver Baumeister

10/2/2011
Calendar
There are no Calendar items on file
at this time.

Today's Featured Class Member Website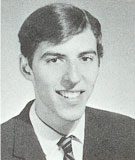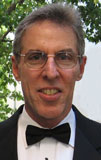 Classreport.org provides free Class Websites for every graduating class of every high school with free access for all.
No Ads, No Spam, No Pop-ups, No Fees.
Class Support Status

OUR CLASS SITE IS FUNDED THROUGH
December 2015
---
This site is funded by our
Voluntary Contributions

Click Here to Chip In


Recent Profile Updates
| | |
| --- | --- |
| | Apr 21 |
| | Apr 21 |
| | Apr 16 |
| | Mar 31 |
| | Mar 30 |
| | Mar 20 |
| | Mar 18 |
| | Feb 17 |
Recent Reviews
There are no reviews on file
at this time.
This area is for comments on
books, movies, music,
restaurants, etc.
Visit Other Classes
The Office
(Admin use only)
If you have any questions or comments regarding this website, please contact:

Class Administrator
Lynn Lauver Baumeister

Would you like a sneak peek at a
non-functioning view of The Office?

This class reunion website is a complementary addition to your existing alumni resources.
It is a product of Classreport, Inc. and may not be affiliated with Tucson High School or its alumni association.

Does your High School Class have a full-featured Alumni Website? Start One Now!
(Or start one for your Mother, Father, Sister, Brother, Spouse, Son, Daughter, Friend . . .)



"Thank you so much for this! We have been so delighted with our site since we opened it, and the class is very supportive of it as well." 2/26/2014


"You have built a fantastic website and I try to tell a lot of people about it!" 2/22/2014


"Your site has been so helpful with planning our reunions, making up booklets, badges etc. Couldn't have done it without you. Hope the site continues it's success." 2/17/2014


"Thank you, the site is nice!" 2/15/2014


"I am so enjoying reminiscing over so many memories! Thanks for putting this together." 2/14/2014


"I appreciate using your web site! I heard about your site from our reunion committee who are hoping to use your site to locate and inform class members." 2/12/2014


"Kudos to all those who have taken the time to make this website so wonderful!!" 2/11/2014


"You bring pleasure and connection to thousands across the country. Thank you so much for this!" 2/10/2014


"Our class made a generous contribution recently to help maintain your good work! We appreciate all that you do. Many thanks!" 2/8/2014


"It is so nice to be able to keep up with all our classmates lives and information we would not have known otherwise. Thanks for all your hard work!" 2/6/2014



More bravos at: www.classreport.org/bravos




10th Anniversary!

Search All Schools Best Classes Reunions Features Setup Your Class FAQ Funding Our Story Support Privacy Policy We DO NOT sell advertising to support this site. We DO NOT sell names and addresses to third parties.
There are NO POP-UP ads. There are no registration fees required for participation.
Please support this site with your voluntary contributions.
We cannot provide this service without your support. Thank You! Read Our Story

ClassTraQ 9.6001a Software Copyright © 2003 - 2014 Classreport, Inc. All Rights Reserved e1