No Ads. No Spam. No Pop-Ups. No Fees. Read Our Story.





DAN McKENRICK has very kindly provided the 1968-69 photos above as well as the reunion photos below. THANK YOU DAN!!



This site is operated and funded by members of our class.
Class Administrator: Lynn Lauver Baumeister
Page Hits: 60,592






Class News

10/25/2014
45th Reunion October 18, 2014
Thank you to the wonderful reunion committee, especially Rick Villegas and his sweet wife Gloria. If anyone has additional reunion photos to add to the slideshow, please email to thsclassof . . . Continued

10/4/2009
40th REUNION...A HUGE SUCCESS!!
Please post your memories under class messages. Reunion photos (Larger and with names/comments as they're added) can be viewed at http://www.photobucket.com/THS1969. A direct link can be f . . . Continued

9/3/2009
We're on FACEBOOK!
URL is http://www.facebook.com/TucsonHighClassof1969 or Click "Continued" to go to the link. . . . Continued











Our Class Message Board

Your participation is requested!
We would like to hear from you. Post your messages here.

ADD NEW VIEW ALL

Indicates an included photo
| | |
| --- | --- |
| Isaac Berkowitz has left us | Jack Touseull |
| For those of you that might have known h | Mon 2/1/2016 4:46 PM |
| RIP Valarie Swanson Loveday | Hector Zuniga |
| How ironic that Valerie is today's featu | Fri 12/11/2015 11:28 AM |
| RIP Jim Dunlap | Rick Villegas |
| To all THS 1969 Classmates and Friends w | Sun 11/15/2015 9:40 PM |
| Passing of Duane Moore | Dan McKenrick |
| Today April 10,2015, I got a call from D | Fri 4/10/2015 1:02 PM |
| Message | "molly" |
| My best friend of the "69" era days has | Mon 7/28/2014 2:12 AM |
| THANK YOU FOR YOUR CONTRIBUTIONS!! | Lynn Lauver Baumeister |
| I am unable to see who has made recent d | Sun 7/13/2014 11:58 PM |
| Message | Valerie Swanson Loveday |
| Dear Classmates: Some of you that are on | Fri 5/9/2014 4:06 PM |
| Profile Updates Jan. 25, 2014 | Lynn Lauver Baumeister |
| Hello all! On 1/25/2014, I removed broke | Sat 1/25/2014 12:16 PM |
| Joe Petroshus | George |
| http://www.youtube.com/watch?v=7HeMc1bjE | Fri 11/29/2013 10:21 PM |
| Good Time | Kenny Sugarman &Patricia Riesgo |
| Had a good time last night @ the Hut.Tha | Sun 10/16/2011 9:10 AM |
| Hall of Champions | Benny Young |
| Join other Badgers along with community | Tue 9/13/2011 11:58 PM |
| Re: Cliff Hummel | Lynn Lauver Baumeister |
| Errol, Thanks for reminding me of Cliff | Thu 8/12/2010 6:14 PM |
| Tucson; Don Hummel and Cliff | Errol Berk |
| My wife, Lynda Berk, and I wish to thank | Thu 7/15/2010 10:03 PM |
| Thank You | Chris Navarrette - Humphers |
| Sorry Errol that I missed you and your w | Sun 7/11/2010 5:23 PM |
| Bookreading | Betty McLane -Iles |
| Dear Friends, I will be giving a book | Fri 2/26/2010 6:03 PM |
Today's Featured Biography
I am looking forward to seeing all of you again for our 40th Reunion.

I retired from the US Military in October 2006, after serving over 35 years. I served a combat tour in IRAQ from December 2003 to December 2004 in Operation Iraqi Freedom with the XVIII Airborne Corps.

Life has been really good to me. I am married to Gloria. Together we have 9 grandchildren. We stay busy with family and good friends.

I finished my degree program from Pima Community College in Administration of Justice Studies

While in the middle east I had the opportunity to visit United Arab Emirates, I went to QATR and spent time by the Persian Gulf. We spent some time going through the sand dunes, with Arab tour guides, shopping at one of the most beautiful malls in the middle east and eating arab foods, and plenty of lamb dishes. I was able to purchase some handmade rugs while in the middle east. It was a great experience.

I traveled to Ireland and Germany. May 2012, Gloria and I went to Rome, Italy on a tour called "The Best of Italy" It was a wonderful time, going to Sorrento, Florence, Tuscany, Pisa, Venezia, Naples, Capri, eating all the good foods in Italy. We than went to Paris, France spent time there and also had a wonderful time, sightseeing, eating French foods,going to all the beautiful places in Paris.


Family News Summary
Enter your Family News Item choosing from our pre-defined categories:
Anniversary, Award, Birth, Death, Diagnosis, Engagement, Graduation, Lottery, Retirement, Vacation, Wedding, Other.
Death
RIP: Rick Middleton. Sadly, Rick lost his battle
Posted by: Lynn Lauver Baumeister

10/16/2014

Death
classmate, George H. Kingman entered Entered Into
Posted by: Rick Villegas

1/27/2014

Death
Our sympathies go out to Dr. Wade Mclean and famil
Posted by: Rick Villegas

11/26/2013

MEMORIAL SERVICE
Janet Claire Wherry Acuna. Sad news. June 11, 19
Posted by: Lynn Lauver Baumeister

7/7/2013

Death
Another sad loss...Rae (Albritton) LeBlond died su
Posted by: Lynn Lauver Baumeister

10/12/2012

Death
Classmate, Rocky Blackburn, died on May 7, 2012.
Posted by: Lynn Lauver Baumeister

5/23/2012

Death
Our sympathies go out to Bob Dorson and family on
Posted by: Lynn Lauver Baumeister

5/23/2012
Calendar
There are no Calendar items on file
at this time.

Today's Featured Class Member Website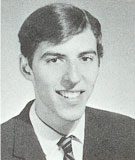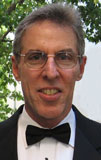 Classreport.org provides free Class Websites for every graduating class of every high school with free access for all.
We are one of the premier social networking sites dating back to 2003. We are a small, family-owned business and yet freely host over a million class websites.
Classreport holds a special place in the hearts of our users: Bravos.
We are funded solely through your voluntary contributions. Can you help us keep this site online and ad-free for another year? Thank you for your support!
Please click here to contribute.
No Ads, No Spam, No Pop-ups, No Fees.
Class Support Status

Our Class Site is Fully Funded!
Additional contributions are welcome and will be used to provide support for the larger Classreport community.
CLICK HERE TO LEARN MORE
Class Directory

Where in the world are you? Stats
Recent Profile Updates
| | |
| --- | --- |
| | May 23 |
| | May 18 |
| | Apr 22 |
| | Mar 19 |
| | Feb 16 |
| | Feb 1 |
| | Feb 1 |
| | Jan 27 |
Recent Reviews
There are no reviews on file
at this time.
This area is for comments on
books, movies, music,
restaurants, etc.
Visit Other Classes
The Office
(Admin use only)
If you have any questions or comments regarding this website, please contact:

Class Administrator
Lynn Lauver Baumeister

Would you like a sneak peek at a
non-functioning view of The Office?

This class reunion website is a complementary addition to your existing alumni resources.
It is a product of Classreport, Inc. and may not be affiliated with Tucson High School or its alumni association.

Does your High School Class have a full-featured Alumni Website? Start One Now!
(Or start one for your Mother, Father, Sister, Brother, Spouse, Son, Daughter, Friend . . .)



"Your website has been awesome to work with. It made our reunion planning and execution much easier to handle." 6/24/2016


"I have been the co-chair of the reunion for many years and am just now coming across your site. I appreciate the time you have put into this and I am sure this will help our reunion to be very successful." 6/23/2016


"Thank you all so much! Coming up on our reunion, I continue to get many compliments from class members on the website. If they only knew who the real guru's behind it are. I truly couldn't get by without you and we appreciate all that you do for us." 6/20/2016


"I so appreciate Classreport.org and I extend my gratefulness for your efforts. Best regards and good wishes!" 6/13/2016


"I am most appreciative of the Classreport.org site and your support, which far exceeds anything else out there. Many thanks for what you all have done. We are well on our way for our upcoming reunion!" 6/11/2016


"I am so impressed with the Office portion of the website and the wonderful way the information here keeps us all connected. Thank you to the whole Classreport staff for following your dreams and making this possible for so many high school reunion groups to keep in touch. We are happy to support your cause with thankfulness and gratefulness for such a helpful tool. Thank you for all that you do!" 6/10/2016


"I love your site. At my age it is hard putting names and faces together and your site makes it easier than the others. Keep up the good work." 6/6/2016


"What a great website you have!! Our reunion was the best ever because of you and we expect many more at the next one due to the outstanding success of the site! Thx so much!!" 6/4/2016


"This site has helped my class members and I connect with each other that otherwise would not have been possible. We are already starting to plan our next Reunion. Thank you for this website." 5/28/2016


"Thank you for your response to my questions. I appreciate your very kind response and I am very happy with Classreport." 5/20/2016



More bravos at: www.classreport.org/bravos




13th Anniversary!

Search All Schools Best Classes Reunions Features Setup Your Class FAQ Funding Our Story Support Privacy Policy We DO NOT sell advertising to support this site. We DO NOT sell names and addresses to third parties.
There are NO POP-UP ads. There are no registration fees required for participation.
Please support this site with your voluntary contributions.
We cannot provide this service without your support. Thank You! Read Our Story

ClassTraQ 9.7003c Software Copyright © 2003 - 2015 Classreport, Inc. All Rights Reserved e1