Please Support Our Class Website in 2018. Can you chip in today?
All contributions will be DOUBLED through January 31!



The AFHS Class of 1986 gathers for a group photo
at their 30th anniversary reunion October 2016.


This site is operated and funded by members of our class.
Class Administrator: Steve Leuniz*
Page Hits: 58,573


Event Announcement!
---
Happy Birthday to

Rose Jimenez Kimball
in Phoenix, AZ
&
Kelly Chandler DeJong
in Mesa, AZ!
Monday, January 22, 2018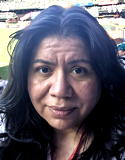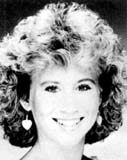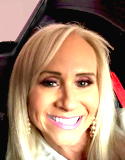 ---
Reunion 2016
News & Information Center
Wednesday, January 2, 2019
It's hard to believe it's been 30 years (and when we look in the mirror we might like to forget), but alas another milestone anniversary is upon us this year.
The committee wants to thank all who attended our gala event at the Tuscany Falls Country Club at PebbleCreek in October to help make it such a memorable moment in time. We had 49 total ticket sales, with 31 alumni in attendance, 44 including guests.

The event began with a free-flowing champagne fountain welcome reception where everyone was able to meet, greet and get reacquainted over pink moscato or drinks from the bar and appetizers such as Swedish meatball skewers, white cheddar-stuffed mushrooms & shrimp cocktail.

Later it was on to the dining room for an amazing all-you-can-eat Italian dinner buffet that included caesar salad, garlic bread sticks, linguini pasta, chicken parmesan and four-cheese lasagna with a choice of either marinara or alfredo sauces, as well as balsamic roasted vegetables and scrumptious creme-filled chocolate-drizzled cannolis for dessert.

Guests enjoyed a wide selection of both DJ music and karaoke that they could electronically request via their smart devices. The best part of course was catching up with old friends and reminiscing together!

Event Photos!
Click the smart phone camera below to view our gallery of photos from the event and submit your own to share with everyone.
Welcome to our little nest on the Internet
...thanks for "popping in" and saying hello!
New, Easier-To-Remember URL!
...be sure to make a note of it.
Click to Like us and Tweet our URL...
...and be sure to Like our Facebook page too!
---
Our Class Is Popular With Everyone, Everywhere...
Thursday, January 3, 2019

Always Be On The Lookout...

...You Never KnowWhere We'll Turn Up Next!
---
Friday, January 4, 2019

Your Official Profile THEN Photo: Submissions will only be accepted and posted if you are sending a yearbook photo from your senior year of high school (or the latest high school yearbook photo of yourself available) and if there is currently no THEN photo appearing on your profile, or if the one you are submitting is a later yearbook photo than the one that currently appears. All THEN photos will appear in grayscale on your profile.








Your Official Profile NOW Photo: Submissions must be that of a color photograph of yourself from the past three years and not obscured by sunglasses, hats, shade, poor lighting, etc. Photos must also be of a high enough resolution and/or close up enough for it to be cropped and zoomed as necessary. You may submit a NOW photo once per year if you wish to change or update it.




---
HIGH SCHOOL FLASHBACK SONG
(1982-86)
Saturday, January 5, 2019
"Somebody's Baby" (Jackson Browne): 1982

*NOW TAKING REQUESTS: Click the button below to have a favorite song released or charting from 1982-86 featured or dedicated on the site within the next week!
---
Questions? Comments? Concerns?




...Give us a hoot!




---
Class News

4/8/2009
Reached a milestone in your life recently?
If you have or plan to get married, celebrate an anniversary, have a baby, receive an award, win the lottery, retire, go on a major excursion, get engaged, relocate, suffer an accident or ma . . . Continued

6/13/2006
Get Your ASTERISK In Gear!
All alumni with a recent "Now" photo posted with their profile have an asterisk (*) appearing after their current last name. Names without asterisks are displaying old photos only or none a . . . Continued


Look Whooooooo's Talking...
Keep an eye on the message board below and jump on in!
Our Class Message Board
Your participation is requested!
We would like to hear from you. Post your messages here.

ADD NEW VIEW ALL

Indicates an included photo
| | |
| --- | --- |
| Billy Belford | Billyray |
| Is alive and well in Avondale. Doing gr | Sat 10/1/2016 7:49 PM |
| Message | Dawn Elbert Cole* |
| See a 'missing' person, Steve Markowski, | Fri 1/15/2016 9:16 AM |
| Found Brian Sullins | Philip Sadler* |
| Address is [PRIVATE INFO SUPPRESSED] Spo | Mon 12/20/2010 10:13 AM |
| Billy Belford is Not Missing | Stephen (Steve) Schieszer* |
| Billy has two children, who have come th | Wed 11/3/2010 3:58 AM |
| A Tragic Loss... | Steve Leuniz* |
| We are deeply saddened to report the los | Thu 5/20/2010 7:15 PM |
| Message | mickey |
| Happy early birthday Berta Gonzales Muse | Sun 9/20/2009 9:28 PM |
| Message | Steve Leuniz* |
| She WAS on Facebook for like 2 days and | Thu 8/6/2009 2:01 AM |
| Stacey Baker Elam | Scott Fitch* |
| Anyone heard from Stacey Baker Elam? | Wed 8/5/2009 8:31 PM |
| SWEET!!!!! | mickey |
| It is so nice to know that even though w | Wed 7/29/2009 11:12 PM |
| Happy Birthday | mickey |
| Happy birthday Anne!!!!1 and an early HA | Wed 7/29/2009 11:10 PM |
| Alumni News | Dawn Elbert Cole* |
| When Randall McDaniel strides to the pod | Fri 6/12/2009 6:35 PM |
| Engagement | Denise Bell* |
| Getting married in September!!!! | Tue 4/7/2009 3:16 PM |
| Get together!!! | Kaki Hunt Conner* |
| We are getting together this Monday the | Fri 4/3/2009 4:06 PM |
| Whats UP!!!! | Stephanie Bayles Smith* |
| I have been in contact with "some" and I | Mon 3/23/2009 12:44 AM |
| Dana Hamilton | Carol Barden Doroshuk |
| Thanks for trying to help, Mickey. I do | Tue 12/30/2008 7:32 PM |
Today's Featured Biography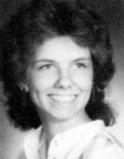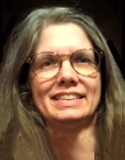 Jacqueline (Jackie) Kennedy Williams*


My spouse, Brian, and I are living in Plano, Texas. We have been married since 1992, no children of the traditional type, but we do have dogs - Siberian Huskies to be exact. We treat them like our children except they never ask for money and don't talk back (most of the time anyway). I graduated from law school and passed the bar exam in 1999, and opened my own firm in 2000 - after realizing I liked me better as a boss. I practice primarily family law now, but also do juvenile (psuedo criminal) justice and a few other areas on occassion. Brian is semi-retired now - though he is still working on two different businesses, one with a partner and one on his own. And he does some consulting when it fits his schedule. We try not to let work get in the way of enjoying life.


Family News Summary
Enter your Family News Item choosing from our pre-defined categories:
Anniversary, Award, Birth, Death, Diagnosis, Engagement, Graduation, Lottery, Retirement, Vacation, Wedding, Other.
Death
It is with heavy hearts that we have learned of th
Posted by: Steve Leuniz*

1/29/2013

Job/Career
At the end of the 2009-2010 school year, I was rec
Posted by: Stephen (Steve) Schieszer*

10/26/2010

Death
We are deeply saddened to report the loss of fello
Posted by: Steve Leuniz*

5/20/2010

Update
Regarding recent update: Robert Morales disappe
Posted by: Steve Leuniz*

9/17/2009

Birth
Hi everyone, Just to let you know that I gave bir
Posted by: Gina Doubleday*

11/26/2007

Death
Hello AF 86'rs... Those of you who have checked
Posted by: Steve Leuniz*

10/9/2007

Birth
Brigitte Opel: Baby Girl Sophie was born on July 1
Posted by: Brigitte Opel*

10/2/2007
Calendar
There are no Calendar items on file
at this time.

Today's Featured Class Member Website
Classreport.org provides free Class Websites for every graduating class of every high school with free access for all.
We are one of the premier social networking sites dating back to 2003. We are a small, family-owned business and yet freely host over a million class websites. Our Story
Classreport holds a special place in the hearts of our users: Bravos.
We are funded through voluntary contributions. Can you help keep this site online for another year? Thank you for your support!
Please click here to contribute.
Class Support Status

OUR CLASS SITE IS FUNDED THROUGH
December 2017
---
This site is funded by our
Voluntary Contributions

Click Here to Chip In


Class Directory

Where in the world are you? Stats
Recent Profile Updates
| | |
| --- | --- |
| | Jan 22 |
| | Jan 20 |
| | Jan 10 |
| | Jan 6 |
| | Dec 18 |
| | Dec 11 |
| | Dec 10 |
| | Dec 9 |
Class Poll
There is no Active Poll
at this time.
Visit Other Classes
The Office
(Admin use only)
If you have any questions or comments regarding this website, please contact:

Class Administrator
Steve Leuniz*

Would you like a sneak peek at a
non-functioning view of The Office?

This class reunion website is a complementary addition to your existing alumni resources.
It is a product of Classreport, Inc. and may not be affiliated with Agua Fria High School or its alumni association.

Does your High School Class have a full-featured Alumni Website? Start One Now!
(Or start one for your Mother, Father, Sister, Brother, Spouse, Son, Daughter, Friend . . .)



"Your site is amazing. Kudos to you and your staff. You have benefitted so many high school alumni in organizing their class reunions." 10/4/2017


"Thanks to classreport.org our class website played a huge part in the success of our Reunion. We greatly appreciate your wonderful support." 10/3/2017


"Thanks for all your hard work and ingenious spirit." 9/25/2017


"Thanks guys, you are Good!!" 9/23/2017


"I love your service and will continue to support you." 9/14/2017


"We have been using the website for more than 10 years now. It's still the best website out there for classmates to meet, collect their info and advertise their reunions. Thanks for inventing it all!" 9/11/2017


"Thank you for your assistance. It was very helpful. Looks good!" 9/5/2017


"I am so grateful I found your website. It is especially wonderful for our classmates. I will spread the word!!" 8/31/2017


"Our high school reunion was a great success and our site on ClassReport.Org was a HUGE help in that success! ClassReport.Org is by far the best platform on the Internet when it comes to high school reunions!" 8/30/2017


"Thanks for all of your help and the great web site you have. We have a great response for our upccoming reunion events in September." 8/7/2017



More bravos at: www.classreport.org/bravos




15th Anniversary!
There are no fees required for participation on this site.
Please support this site with your voluntary contributions.
We cannot provide this service without your support. Thank You!
Please read Our Story
ClassTraQ 11.003 Software Copyright © 2003 - 2017 Classreport, Inc. All Rights Reserved e0 amsc: 1