No Ads. No Spam. No Pop-Ups. No Fees. Read Our Story.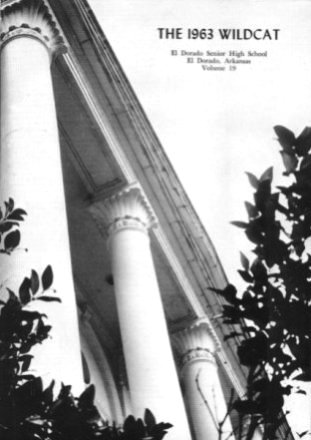 This site is operated and funded by members of our class.
Class Administrator: Dan Futch
Page Hits: 7,167
50 Year Reunion Announcement!
---
Friday, June 21, 2013
El Dorado, Arkansas
More information will be given later. Mark your calendars!
---
Event Announcement!
---
Deadline for Profile Changes
Deadline Reached for profile changes in Memory Book

Profiles can be modified at any time. This includes addition of current pictures, editing contact and family information and adding and editing of biographies. HOWEVER, EFFECTIVE IMMEDIATELY, profile changes WILL NOT be reflected in the Memory Books that will be distributed at the reunion.

dan1945@verizon.net

---
Registration Extended
We have reached the original registration deadline. However, registrations and orders will still be accepted subject to a few conditions.

1. Orders for event tickets must be received by May 25. Otherwise, you may not get to eat.

2. Orders for memory books must be received by May 25. Otherwise, you may loose your memory.

3. Commemorative Mugs can NO LONGER be ordered at the special price for pickup at the reunion. Orders for mugs must now be placed direct with Shutterfly and at the prevailing price plus tax and shipping charges. The direct link is:
http://share.shutterfly.com/share/received/welcome.sfly?fid=e8662dacc437ca49&sid=0AZM3LJk3bMWrCUg


Order Form Class of 1963 50th Reunion
Please use this form to order reunion tickets and memorabilia. No sales will be made at the door.

ALL Events: ____ Classmate +____ Guests = ____@ $55 Each = $________

For planning purposes please indicate in the blanks below the number of classmates and guests listed above who will attend each event:
Meet & Greet/ Memorial Service____, Tour of High School____, Country Club____

** 50th Reunion Commemorative Mug ____ mugs @ $15 Each = $________

** 50th Reunion Memory Book ____books @ $15 Each = $________


Memory Book ONLY, includes shipping. Leave other lines blank
____@ $20 Each = $________
.
TOTAL $________

** If your plans change and you are unable to attend the reunion, please arrange for shipment to your home. Call or email
Linda Kalcich 870-866-6769 popmom24@sbcglobal.net


Please remit a check or money order for your total to:

EHS Class of 1963 101 W Main St - STE 510 El Dorado, AR 71730-5641
Name ___________________________
Guest ___________________________
Address __________________________________
City ______________________________ State _____ ZIP Code _________
Email ____________________________________________
Telephone _____________

Please mail information about our missing classmates, your biography, obituary clippings and
remembrance notes of the deceased, questions, and comments, with your Order Form or use
back of this form. You may email any of the above to : ehseldoradoar1963@gmail.com

THE MISSING: Edwin Bayliss, Billy Cox, Brenda Drake, Jimmy Hall, Ann
Moore, Julia Jacobs, Joe McNeely, Robert Nelson, John Raburn, Bob Reed, Price Stringer.


---
Richard Jackson Special Event Addendum
In regards to the Gospel Music Hour Honoring Richard Jackson, Judy Stuart Fowler had a wonderful idea that we wanted to pass along to all classmates, whether you plan to attend the reunion or the special event or neither.

Judy asked, "Would it be possible to send Richard's address at Hudson so we all could flood him with " Thinking of You" cards?" She went on to explain, "Phone calls can be very tiring for people who are not well ( nurse speak) and it may be hard for Richard to deal with bringing so many people up to speed about what has gone on in his life. The other thing about cards is that they are tangible and can be enjoyed over and over! And, no, I do not have stock in Hallmark!"

Judy, who resides in the Atlanta, GA, area, speaks from her experiences as an RN and as a wife who cared for her husband during his terminal illness in 2011.

Richard's sister stated that he would really love receiving these cards.

The nursing home address is:

Hudson Memorial Nursing Home
Attention: Richard Jackson
700 N College Avenue
El Dorado, AR 71730

Let's all get involved is this effort to bring a little cheer to our old classmate who has lived at Hudson for many years and is confined to a wheelchair. After mailing your card, give thanks for the measure of health you enjoy!

Posted for Patsy Nelson Campbell
by Dan Futch

---
Special Reunion Event Added: Gospel Music Hour honoring Richard Jackson on June 22, 2013, 1:00 pm
A special event has been scheduled on Saturday, June 22 at 1:00 p.m., for those of you that like to sing/hear gospel music. We are honoring Richard Jackson at the Hudson Memorial Nursing Home. I thank Judy Therrell Kyle for setting all this up. In case you don't know, Richard has been a resident of Hudson for many years and may not be able to attend the reunion. So we're bringing the reunion to him. We will gather around a piano and sing from song books similar to the Gaither Brothers type music. All class members are welcome to come celebrate this special time with Richard. We have three classmates (Judy Therrell, Ronnie Smith, and Janie Ralston) who have mothers living at Hudson. We hope my 91 year old mother, who lives in Arcadia, LA, will be able to accompany the singers on the piano. Bring your parents if you are able to. They would love seeing your classmates.

The tour of the new high school is at 9:00 and should last 1 Ĺ hours. There will be time for a quick lunch and arrive at the nursing home at 1:00.

You gotta come,

Patsy
---
Class News

5/6/2013
Death of Jerry Davis
We were recently informed of the death of Jerry Davis in March, 2013, by his daugthter Stephanie. Jerry Lived in Parker, CO, in recent years. John Adams found his obituary. You can see more . . . Continued

4/10/2013
Registration Packets
Everyone should have received their reunion registration packet either by USPS mail or email. They were sent over a month ago. However, we know of a few instances where the emails went into . . . Continued

3/3/2013
The Carnival Cruise Reunion IS NOT US!
A 50th Reunion Celebration Cruise has been advertised lately in the El Dorado News Times. It contains an invitation to 1963 graduates of Washington and El Dorado high schools for a 4 day Car . . . Continued


Our Class Message Board
Your participation is requested!
We would like to hear from you. Post your messages here.

ADD NEW VIEW ALL

Indicates an included photo
| | |
| --- | --- |
| Update on John bolding | Bettye Freeman Bolding |
| Still do not have an all clear for John | Sun 5/19/2013 12:55 PM |
| Message | David Hudson |
|     After graduating | Wed 5/8/2013 8:35 AM |
| Come...or you may miss something! | Kathryn Coleman Peacock |
| My dad said his EHS 50th reunion (in 198 | Mon 4/22/2013 1:21 PM |
| B K | Bettye Whetstone Smith |
| ..great to be connecting again....mucho | Tue 1/29/2013 4:50 PM |
| Dana Hammons Winchester | Dana Hammons Winchester |
| My Mom died on the 25th of November,and | Thu 12/13/2012 7:30 AM |
| Update on John bolding | Bettye Freeman Bolding |
| Just a short update on John and his batt | Fri 11/9/2012 8:46 AM |
| Message | Patsy Nelson Campbell |
| Thanks, Dan, for the great music in the | Thu 7/5/2012 5:36 PM |
| Song Dedicated To | Dan Futch |
| I noticed on Bettye Freeman Bolding's bi | Wed 6/27/2012 10:04 AM |
| Message | Patsy Nelson Campbell |
| Pat Pockrus' dad of 94 years died last T | Tue 6/26/2012 8:26 AM |
Today's Featured Biography
Guy Webb Jr. Married Wanda Thurlkill - We have been married 52 wonderful years. We have 3 children - Kim Hendrix, Gidget Webb, and Lex Webb. Five grandchildren and 3 great grandchildren. I worked at a Tool & Die shop for several years, worked for Texas Eastern Pipe Line Company for 5 years as a welder. I worked out of Local 706 pipe fitters local for 15 years at Mid states Pipe Fabricators. For 25 years I owned and operated my own welding and equipment business. Returned to Local 706 in 2008 until present and I plan to retire in October of this year. We went through an F-5 tornado in 2005. We lost our house and shop. We re-built our house at the same location, we did not rebuild the welding shop. Our son and daughter were hit by the same tornado. All of them were ok, what a great blessing. Our son rebuilt and repaired his house, our daughter moved to a new house in Farmerville, La. Life has been good, looking forward to seeing old friends and classmates.





Family News Summary
Enter your Family News Item choosing from our pre-defined categories:
Anniversary, Award, Birth, Death, Diagnosis, Engagement, Graduation, Lottery, Retirement, Vacation, Wedding, Other.
There is no Family News on file
at this time.
Calendar
There are no Calendar items on file
at this time.

Today's Featured Class Member Website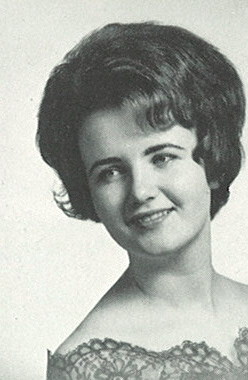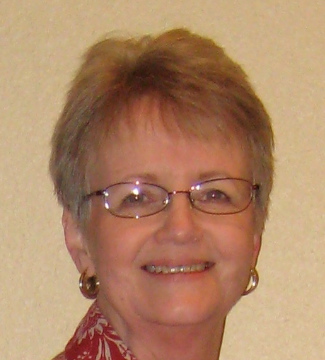 Classreport.org provides free Class Reunion Websites
for every graduating class of every high school, with free access for all class members.
No Ads, No Spam,
No Pop-ups, No Fees
Class Support Status

Our Class Site is Fully Funded!
Additional contributions are welcome and will be used to provide support for the larger Classreport community.
CLICK HERE TO LEARN MORE
Recent Profile Updates
| | |
| --- | --- |
| | May 20 |
| | May 20 |
| | May 20 |
| | May 20 |
| | May 20 |
| | May 20 |
| | May 20 |
| | May 20 |
Class Poll
There is no Active Poll
at this time.
Visit Other Classes
The Office
(Admin use only)
If you have any questions or comments regarding this website, please contact:

Class Administrator
Dan Futch

Would you like a sneak peek at a
non-functioning view of The Office?

This class reunion website is a complementary addition to your existing alumni resources.
It is a product of Classreport, Inc. and may not be affiliated with El Dorado High School or its alumni association.

Does your High School Class have a full-featured Alumni Website? Start One Now!
(Or start one for your Mother, Father, Sister, Brother, Spouse, Son, Daughter, Friend . . .)



"Our Reunion Committee feedback regarding your website and the value it is providing remains very positive!" 3/23/2013


"I canít remember if I said thank you or not! So, thank you! I really do appreciate all that you do." 3/21/2013


"The site is very easy to use and I appreciate that you can continually update your profile and bio." 3/16/2013


"We recently had our reunion and all went well. I want to just drop you guys a note of thanks for the hard work and priceless gift you have given to many schools in the website that you have created for our use. It has been invaluable to be able to run your office programs to keep track of the class members and also the tools for printing labels etc. Thank you very much." 2/28/2013


"As the administrator of my class page, I am pleased to let you know that I have already received several favorable comments about the site." 2/25/2013


"With our next reunion fast approaching, this site has enabled our class to keep in touch on a regular basis. I have been fortunate to have class members willing to submit pictures and articles that I can change on a regular basis. Thanks again!" 2/22/2013


"So kind of you to remember us when you have so many schools and classes to deal with. You all have done a great job with Classreport and your level of service continues to lead the way. Thanks!" 2/20/2013


"Keep up the good work on the site! Looks like we're going to have a great reunion!!" 2/15/2013


"You all have been very helpful and evidently many of our class members think so as well. Just look at all the visits they have recorded!! Thank you very much!" 2/13/2013


"We get so many nice comments on our site, by our own class members and by others who visit it." 2/7/2013



More bravos at: www.classreport.org/bravos

Search All Schools Best Classes Reunions Features Setup Your Class FAQ Funding Our Story Support Privacy Policy

We DO NOT sell advertising to support this site. We DO NOT sell names and addresses to third parties.
There are NO POP-UP ads. There are no registration fees required for participation.
Please support this site with your voluntary contributions.
We cannot provide this service without your support. Thank You! Read Our Story

ClassTraQ 8.1001a Software Copyright © 2003 - 2012 Classreport, Inc. All Rights Reserved e1