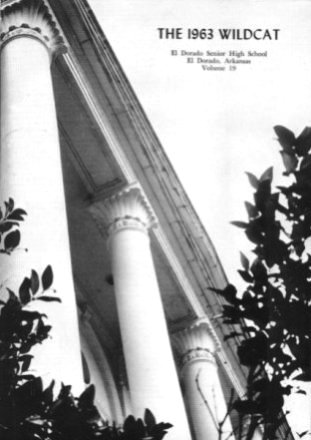 This site is operated and funded by members of our class.
Class Administrator: Dan Futch
Page Hits: 22,564


Class News

1/13/2015
April in Dallas 2015
We're putting together April in Dallas for 2015 over in our Facebook group right now. It will be held once again at the Embassy Suites DFW North Outdoor World, 2401 Bass Pro Dr, in Grapevin . . . Continued

3/29/2014
Mini-Reunion in Dallas, Texas
In connection with John Adam's Event announcement above, I wanted to remind everyone to finalize your plans and let John know your intentions: ja6893@gmail.com . I'm repeating a portion Jo . . . Continued

3/29/2014
50th Reunion VIDEO added to "Featured Links"
I have recently posted a 3 part video on youtube. This was made during the Friday night Meet and Greet. My original idea was to have each class member state their name and place of residence . . . Continued


Our Class Message Board
Your participation is requested!
We would like to hear from you. Post your messages here.

ADD NEW VIEW ALL

Indicates an included photo
| | |
| --- | --- |
| Deceased Classmate | John |
| Barbara Annette Hay McMahan passed away | Tue 9/19/2017 10:08 PM |
| Deceased Classmates | John Adams |
| I've learned that two of our classmates | Tue 4/18/2017 6:06 AM |
| Deceased classmates | Dan Futch |
| In addition to the recent death of Hamp | Tue 2/7/2017 4:19 PM |
| Hamp Davis | John |
| Hamilton 'Hamp' Davis passed away Januar | Mon 1/30/2017 5:17 PM |
| Cliff Miller | Dan Futch |
| Thank you so much, Ken, for the missing | Wed 1/20/2016 1:06 PM |
| Cliff Miller Update & Profile Information | Ken Ward |
| An update on the Bio information about C | Wed 12/2/2015 1:50 PM |
| Message | Dan Futch |
| John Alan Bolding passed from this life | Tue 10/27/2015 1:43 AM |
| Chester White | John Adams |
| Chester White passed away September 21 a | Fri 9/25/2015 8:09 AM |
| William Chamberlain | John Adams |
| William Chamberlain passed away in hospi | Wed 6/10/2015 8:00 AM |
| John Morris | Dan Futch |
| I recently learned that John died in 200 | Wed 10/29/2014 2:04 PM |
| Marcia Vernon Walker Passed Away | Dan Futch |
| With sadness I report the passing of ano | Thu 7/24/2014 6:35 PM |
| John David McMahan Obituary | Dan Futch |
| I regret to report the death of another | Thu 7/24/2014 5:57 PM |
| Message | Janice Daniels Muller |
| Just wanted to say a huge "Thank you" to | Wed 6/26/2013 12:01 PM |
| Marcia Love Hiett | Marcie |
| Hello everyone, Only a very few years a | Mon 6/3/2013 8:51 PM |
| B K | Bettye Whetstone Smith |
| ..great to be connecting again....mucho | Tue 1/29/2013 4:50 PM |
Today's Featured Biography
50 years of Carole Gibbs:

Most of my enthusiasms have stayed the same: Books (reading and collecting); Travel, from '67 - '75 especially to Spanish-speaking and/or scholarship-paid places; Spanish - learning, teaching, enjoying; Music - more as listener and concert-goer than as performer, though I do still play the piano; Cats - got to have my furries; Family - my dad died in '83 and Mother went back to the LR area 18 months later, so I haven't had family in El D for a long time. My brothers are in Camden and Benton. I adore my nieces and nephews (most in the Hot Springs-Benton area) and see them frequently; Friends/important people - I've been lucky! Closest friends are former/present teaching colleagues and ex-roommates plus a few remaining from a 20-year bad marriage to a good guy named Whitehead. Since '96 I've had the best all-around companion of my life: Joe and I share dozens of interests and have combined our dear ones quite successfully while maintaining separate domiciles in two of Memphis' enjoyable neighborhoods. We just completed payment on our joint longterm care policy, but we won't combine households unless one of us gets too feeble to live alone. Too many books, cats, papers (and, in my case, pieces of china) for one house!

STUDY: BA from Southwestern August '66 - Spanish, English, and history mostly; Mexico City summer '67; NDEA Knox College summer '68; Spain summers '69 (EPDA) and '70 (U of Madrid); Middlebury College (Vermont) summer '71; Memphis State '72-'75, MA in Spanish summer '75; post-MA '80's for more Spanish and linguistics (and a raise :>).

TRAVEL: (Including the above) - Mexico (numerous times) '67 though '93; Spain 2 summers; Venezuela June '71; San Fran>Hawaii '85; UK summers '88,'89,'95 with longtime buddy Jo Ann; Alaska '89 via San Fran + Vancouver; Charleston/Savannah '86 and '92; Boston '91; Virginia '98. Since then usually by car with Joe and reachable in one day: St. Louis, Nashville, Atlanta, Louisville, Cincinnati, Jackson and Columbus, MS; Little Rock, NW ARK. I/we particularly love old things: cathedrals, museums, homes, parks, furniture, palaces, forests.........

WORK: 46 years of teaching - part time since June '97, when I retired from Memphis City Schools after 30 years; since '97 I've taught cops, preppy private 3rd - 6th, many college-age and several adult groups conversational/workplace Spanish: lots of fun and much easier than fulltime high school. Hundreds of good students during 31 high school years - some of them I taught for five years, and about a dozen are still my friends. I love Spanish and teaching Spanish, so I may not be done yet. I've also been a translator for people as varied as Holiday Inns, Lenny's, Memphis Parks and Recreation, Gate Gourmet, and St. Jude.


Family News Summary
Enter your Family News Item choosing from our pre-defined categories:
Anniversary, Award, Birth, Death, Diagnosis, Engagement, Graduation, Lottery, Retirement, Vacation, Wedding, Other.
There is no Family News on file
at this time.
Calendar
There are no Calendar items on file
at this time.

Today's Featured Class Member Website
Faye Brewster Cooper

Classreport.org provides free Class Websites for every graduating class of every high school with free access for all.
We are one of the premier social networking sites dating back to 2003. We are a small, family-owned business and yet freely host over a million class websites. Our Story
Classreport holds a special place in the hearts of our users: Bravos.
We are funded through voluntary contributions. Can you help keep this site online for another year? Thank you for your support!
Please click here to contribute.
Class Support Status

Our Class Site is Fully Funded!
Additional contributions are welcome and will be used to provide support for the larger Classreport community.
CLICK HERE TO LEARN MORE
Class Directory

Where in the world are you? Stats
Recent Profile Updates
| | |
| --- | --- |
| | Dec 28 |
| | Oct 22 |
| | Sep 19 |
| | Jul 19 |
| | May 6 |
| | May 1 |
| | Apr 18 |
| | Apr 18 |
Class Poll
There is no Active Poll
at this time.
Visit Other Classes
The Office
(Admin use only)
If you have any questions or comments regarding this website, please contact:

Class Administrator
Dan Futch

Would you like a sneak peek at a
non-functioning view of The Office?

This class reunion website is a complementary addition to your existing alumni resources.
It is a product of Classreport, Inc. and may not be affiliated with El Dorado High School or its alumni association.

Does your High School Class have a full-featured Alumni Website? Start One Now!
(Or start one for your Mother, Father, Sister, Brother, Spouse, Son, Daughter, Friend . . .)



"Your site is amazing. Kudos to you and your staff. You have benefitted so many high school alumni in organizing their class reunions." 10/4/2017


"Thanks to classreport.org our class website played a huge part in the success of our Reunion. We greatly appreciate your wonderful support." 10/3/2017


"Thanks for all your hard work and ingenious spirit." 9/25/2017


"Thanks guys, you are Good!!" 9/23/2017


"I love your service and will continue to support you." 9/14/2017


"We have been using the website for more than 10 years now. It's still the best website out there for classmates to meet, collect their info and advertise their reunions. Thanks for inventing it all!" 9/11/2017


"Thank you for your assistance. It was very helpful. Looks good!" 9/5/2017


"I am so grateful I found your website. It is especially wonderful for our classmates. I will spread the word!!" 8/31/2017


"Our high school reunion was a great success and our site on ClassReport.Org was a HUGE help in that success! ClassReport.Org is by far the best platform on the Internet when it comes to high school reunions!" 8/30/2017


"Thanks for all of your help and the great web site you have. We have a great response for our upccoming reunion events in September." 8/7/2017



More bravos at: www.classreport.org/bravos




15th Anniversary!
There are no fees required for participation on this site.
Please support this site with your voluntary contributions.
We cannot provide this service without your support. Thank You!
Please read Our Story
ClassTraQ 11.003 Software Copyright © 2003 - 2017 Classreport, Inc. All Rights Reserved e1 amsc: 1