No Ads. No Spam. No Pop-Ups. No Fees. Read Our Story.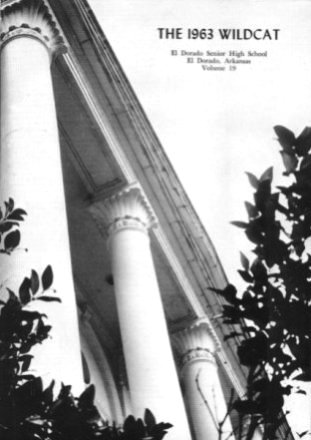 This site is operated and funded by members of our class.
Class Administrator: Dan Futch
Page Hits: 15,882


Class News

1/13/2015
April in Dallas 2015
We're putting together April in Dallas for 2015 over in our Facebook group right now. It will be held once again at the Embassy Suites DFW North Outdoor World, 2401 Bass Pro Dr, in Grapevin . . . Continued

3/29/2014
Mini-Reunion in Dallas, Texas
In connection with John Adam's Event announcement above, I wanted to remind everyone to finalize your plans and let John know your intentions: ja6893@gmail.com . I'm repeating a portion Jo . . . Continued

3/29/2014
50th Reunion VIDEO added to "Featured Links"
I have recently posted a 3 part video on youtube. This was made during the Friday night Meet and Greet. My original idea was to have each class member state their name and place of residence . . . Continued


Our Class Message Board
Your participation is requested!
We would like to hear from you. Post your messages here.

ADD NEW VIEW ALL

Indicates an included photo
| | |
| --- | --- |
| John Morris | Dan Futch |
| I recently learned that John died in 200 | Wed 10/29/2014 2:04 PM |
| Marcia Vernon Walker Passed Away | Dan Futch |
| With sadness I report the passing of ano | Thu 7/24/2014 6:35 PM |
| John David McMahan Obituary | Dan Futch |
| I regret to report the death of another | Thu 7/24/2014 5:57 PM |
| Message | Janice Daniels Muller |
| Just wanted to say a huge "Thank you" to | Wed 6/26/2013 12:01 PM |
| Marcia Love Hiett | Marcie |
| Hello everyone, Only a very few years a | Mon 6/3/2013 8:51 PM |
| B K | Bettye Whetstone Smith |
| ..great to be connecting again....mucho | Tue 1/29/2013 4:50 PM |
| Dana Hammons Winchester | Dana Hammons Winchester |
| My Mom died on the 25th of November,and | Thu 12/13/2012 7:30 AM |
| Message | Patsy Nelson Campbell |
| Thanks, Dan, for the great music in the | Thu 7/5/2012 5:36 PM |
| Message | Patsy Nelson Campbell |
| Pat Pockrus' dad of 94 years died last T | Tue 6/26/2012 8:26 AM |
Today's Featured Biography
Following graduation, I headed to Vanderbilt University in Nashville, TN. It was a big new world for me, and I loved it! Joined PiBetaPhi sorority, pledged along with the niece of Billie Crowder (in attendance office at EHS); small world!!! Don and I met each other the very first week.

Majored in French, took the spring semester my junior year to attend Vanderbilt in France, in Aix-en-Provence.

Biggest surprise to me was that hitch-hiking was even safe and doable--On the first try, I met a girl my age and her family--they have been great friends and we've kept in touch over the years. My French friend's son eventually moved to USA , and he now works in the hotel business in California . Became an American citizen about 2 years ago.

After graduation, I took a position in Vicksburg, MS, at All Saints Episcopal School, teaching all French. Another small world--several years later, one of my former students married a friend Don and I had known at Vanderbilt.

Don and I married in June of 68; his home was Dallas, he was a pilot, so considering the status of the war in Vietnam, he applied for Air Force flight training. We married with only the next two weeks planned. What were my parents thinking??? We've learned that God has plans for us long before He tells us. By mid-July, Don was officially in AF flight training, stationed at Craig AFB, Selma, Alabama. The march across the Selma bridge had taken place the year before we showed up. Selma and the rural areas were the seat of amazing civil rights events and we didn't know at the time, but Don's first cousin from AL and a recent Harvard law school graduate had been hired by the US Justice Dept to be part of the supporting infrastructure in Mississippi. He truly was helping history get written.

After Don got his wings, we moved to San Antonio to upgrade in aircraft. With the war winding down, he went to reserve status and resumed his coursework for the MBA at UT Austin.

Finally to work,in Dallas where he joined a family insurance/risk mgmt firm with his dad. Has helped it grow over the past 40 years, and is now passing the baton to our son Ryan, who became a partner two years ago.

Family - Ryan (1972) and Lisa (1975). Lisa is a pediatric physical therapist. Don's Dallas family is wonderful, they have been special friends of my parents. Dogs have been in the picture almost all the time-English springer spaniels and now Boykin spaniels.

We live in Dallas where all of Don's family are. It is wonderful to live close to them, especially the children and grandchildren : Will 10, Xander 9, Grady 8, Gavin 7 and Rebecca Jane 6.

I went back to school in the early 90's and got a degree in Communication Disorders. It started out to just be something interesting and keep me off the streets, but then our family learned that Mother was diagnosed with Alzheimer's Disease. The new knowledge in classwork and clinics was timely and helpful. Daddy died in 2005; he was a wonderful example of how caregiving takes its toll, but he wouldn't have had it any other way. It is possible that Mother may outlive us all! I usually share Girl Scout camping songs with her when I visit, and it was a special visit when Ronnie Kaye Smith stopped in to see Mother when RK's mom was living at Hudson too. Long-time friends can be a big help in easing confusion.

Spare time? We love to travel and experience more of this amazing world. Two events that have meant a lot to me were walking the 60-mile Komen 3-Day in Dallas and walking the Coast-to-Coast in England, west to east, 190 miles in about 15 days. An awesome use of these short legs!!

We love our church, Lovers Lane Methodist, and sing in the choir. The sweetest happenings these days involve seeing our children and grandchildren as they grow in faith! I'm grateful for the legacy EHS and El Dorado have given me!




Family News Summary
Enter your Family News Item choosing from our pre-defined categories:
Anniversary, Award, Birth, Death, Diagnosis, Engagement, Graduation, Lottery, Retirement, Vacation, Wedding, Other.
There is no Family News on file
at this time.
Calendar
There are no Calendar items on file
at this time.

Today's Featured Class Member Website
Classreport.org provides free Class Websites for every graduating class of every high school with free access for all.
No Ads, No Spam, No Pop-ups, No Fees.
Class Support Status

Our Class Site is Fully Funded!
Additional contributions are welcome and will be used to provide support for the larger Classreport community.
CLICK HERE TO LEARN MORE
Class Directory
| | | |
| --- | --- | --- |
| | | |
| | 217 | |
| | 7 | |
| | 54 | |
| Total On File: | 278 | |
| | | |
| | 59 | |

Where in the world are you? Stats
Recent Profile Updates
| | |
| --- | --- |
| | Mar 22 |
| | Feb 21 |
| | Feb 2 |
| | Jan 7 |
| | Nov 6 |
| | Oct 29 |
| | Oct 2 |
| | Sep 28 |
Class Poll
There is no Active Poll
at this time.
Visit Other Classes
The Office
(Admin use only)
If you have any questions or comments regarding this website, please contact:

Class Administrator
Dan Futch

Would you like a sneak peek at a
non-functioning view of The Office?

This class reunion website is a complementary addition to your existing alumni resources.
It is a product of Classreport, Inc. and may not be affiliated with El Dorado High School or its alumni association.

Does your High School Class have a full-featured Alumni Website? Start One Now!
(Or start one for your Mother, Father, Sister, Brother, Spouse, Son, Daughter, Friend . . .)



"Thank you so very much for this wonderful site to help people connect again." 12/4/2014


"I want to take this opportunity to let you know that my entire class and I enjoy your hosting. As class admin I have not gotten one single negative complaint. Keep up the good work, and again Thanks!!" 11/25/2014


"Most of the credit for our site goes to your Classreport capability. It really makes creating and maintaining a high school class website easy, even for someone who doesn't know much about html. I'm no expert by far but have learned a lot working on our class website. Thanks to you all for this great website capability." 11/22/2014


"Thanks so much for the website. You folks have rendered a wonderful service to high school graduates all over the world." 11/20/2014


"Love the site!" 11/16/2014


"I must send you a HUGE thank-you for all the different things we are able to do with the tools you have provided. I was able to print out the name tags with pictures on them - big hit! Downloaded a memory book to flash drives and gave out at the reunion. Very easy to work with everything on this website. THANK YOU!" 11/13/2014


"Great Site!!! Thank You!!!" 11/12/2014


"I like the website and I think the committee for our class did a wonderful job setting it up." 11/7/2014


"Thanks to your wonderful site, we had a truly great turnout for our Reunion! This site has been a terrific help!" 11/6/2014


"You all do a tremendous job of keeping our websites running smoothly and making our jobs much easier with this awesome service!" 11/4/2014



More bravos at: www.classreport.org/bravos




12th Anniversary!

Search All Schools Best Classes Reunions Features Setup Your Class FAQ Funding Our Story Support Privacy Policy We DO NOT sell advertising to support this site. We DO NOT sell names and addresses to third parties.
There are NO POP-UP ads. There are no registration fees required for participation.
Please support this site with your voluntary contributions.
We cannot provide this service without your support. Thank You! Read Our Story

ClassTraQ 9.6001a Software Copyright © 2003 - 2014 Classreport, Inc. All Rights Reserved e1