Please Support Our Class Website in 2017. Can you chip in today?
All contributions will be DOUBLED through July 31!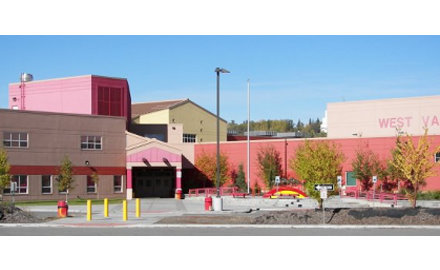 This photo can be changed by your Class Administrator.


This site is operated and funded by members of our class.
Class Administrator: Stacie Raish Drake
Page Hits: 27,124


30 Year Reunion Announcement!
---
Wowza, 30?
Friday, June 22, 2018
Fairbanks, AK
Event Contact: TBD
---
Class News

6/4/2013
25th Reunion: Las Vegas!
I'll have to think about this one for a few to come up with a proper recap. Let's just say for now it was sooooooo much fun and our class is a bunch of crazy fun loving Alaskans! The Golde . . . Continued

6/23/2008
20th Reunion Review: updated 7/1/08 (9 comments)
1. It was WONDERFUL!!!!! 2. Thursday was the bomb. I have to say we all have aged really well! Friday was stellar. The riverboat experience was super, the weather was the best. It was suc . . . Continued


Stay warm this winter 2013-2014!
See you in 5yrs!
---
---
Our Class Message Board
Your participation is requested!
We would like to hear from you. Post your messages here.

ADD NEW VIEW ALL

Indicates an included photo
| | |
| --- | --- |
| Message | Sandra Nikolas |
| Just a hello to everybody here This is m | Sun 4/24/2016 10:09 AM |
| Message | Aaryn Valenica* |
| anyone know what happened to Mike Drew.. | Fri 10/2/2015 6:28 PM |
| VEGAS BABY! MAY 31, 2012 | Michelle Corr |
| Aloha All ~ Look forward to seeing you t | Wed 3/20/2013 5:19 PM |
| Message | Dana Evenson Markusen |
| Hey....Don't forget the stranger that ha | Thu 1/29/2009 11:27 PM |
| God Bless Jason Brown! | Charla Johnson May* |
| I'm so bummed. Jason Brown was a great | Thu 6/19/2008 5:09 PM |
| Missing Classmates | Stacie |
| If you see or talk to any of the final 3 | Sun 6/15/2008 7:56 PM |
| Location Team | Stacie |
| I would like to recognize those that are | Mon 5/5/2008 9:48 AM |
| Sunday Event | Eric Backlund |
| Hey Deb, have you talked to Hotlicks abo | Thu 5/1/2008 8:51 PM |
| HAPPY BIRTHDAY, JENNIFER MICKELSON! | Erik Gullickson* |
| HAPPY BIRTHDAY TOOOOOOOOOOOOO YOOOOOOOOO | Thu 5/1/2008 10:48 AM |
| Shane Lowry, #88! | Erik Gullickson |
| Well folks, with Shane's profile update | Fri 3/21/2008 12:39 PM |
| Great | ruk |
| It is good to see more people logging i | Thu 3/20/2008 3:29 AM |
| Message | Aaryn Valenica |
| I hate to break it to anyone who was on | Sat 3/15/2008 7:36 PM |
| Ms. Shawna! | Erik Gullickson |
| Ms. Shawna, Welcome to the site! I love | Thu 2/21/2008 9:38 AM |
| GUESS WHO!!!!! | Shawna Bailey~ Ms.Shawna |
| make sure to let me know what's up so I | Wed 2/20/2008 7:03 PM |
| Eric Holloway | ruk |
| Just saying Hello . A friend told me ab | Mon 2/18/2008 12:08 AM |
Today's Featured Biography
University of Utah, then taught English in P.R. China for a year, then law school at Harvard. Judicial clerkship in American Samoa for a year and then back to Boston. Moved back to Fairbanks for a few years, which was great, though cold. Got divorced, so moved back to Boston. Life is good here, but there are too many people. But try explaining that to anyone who didn't grow up in Fairbanks. Got married to David last year, at the Ice Hotel in Quebec. Family life is good. I love being a mom - I work part time to have more time to do Anna's activities. She likes acting and singing more so than sports, and it takes decent bribes to get her outside. I do tax law and estate planning - I've worked at some mega firms in Boston, but last year moved to a 13 person tax firm that seems to be a good fit. I still dream about giving up the billable hours of law firm life and starting a pig farm. I run marathons now and then, am learning to play the harp, take an art class here and there, and spend a lot of time in meetings for local town government. I started skiing again last year, and even bought new skiis after a few people gave me a hard time about my vintage gear (I was using my high school skis).

Many thanks to those who are organizing the reunion, and to those who are making such great efforts to find everyone. I've loved reading about where people are.

Not sure if we'll make it up to Ak this summer. We were up there last summer, where I happened to run into a bunch of 87 folks up for their reunion. A heartfelt hello to everyone.


---
Submit Your NOW Photo Here!
Use the button above to send me a NOW photo for your profile (we already have your THEN).
---
Family News Summary
Enter your Family News Item choosing from our pre-defined categories:
Anniversary, Award, Birth, Death, Diagnosis, Engagement, Graduation, Lottery, Retirement, Vacation, Wedding, Other.
There is no Family News on file
at this time.
Calendar
There are no Calendar items on file
at this time.

Today's Featured Class Member Website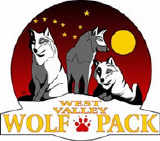 25th Reunion Class Donations
The following classmates have donated funds to support our 25th class reunion. There is a PayPal button at the bottom of the page if you would like to donate as well.
THANK YOU!

Michelle Corr
Tanya Childress LeDonne
Everyone in attendance!


20th Reunion Class Donations




The following classmates have donated funds to support our 20th class reunion. There is a PayPal button at the bottom of the page if you would like to donate as well.




THANK YOU!

Don Maynor
Rhonda Wuorio Flagstad
Renee Wuorio Rolland
Erik Gullickson
Eric Backlund
Jodi Bonacci
Debbie LaJiness Lundberg
Ginger Stock McKenzie
Anita Gabriel Rentzel
Kimberly Tanner Radman
Kraig Hogenson
Tanya Childress LeDonne
Diana Denny Bowling
Tara Flanagan Johnson
Jodi Sole Brookes
Brian Bemis
Stacie Raish Drake




Please note, you DO NOT have to have a PayPal account to donate. After you click on the button, simply click on the credit card area of the PayPal page and proceed to filling out the form. You will be emailed a receipt to the address of your choice.
Classreport.org provides free Class Websites for every graduating class of every high school with free access for all.
We are one of the premier social networking sites dating back to 2003. We are a small, family-owned business and yet freely host over a million class websites.
Classreport holds a special place in the hearts of our users: Bravos.
We are funded solely through your voluntary contributions. Can you help us keep this site online and ad-free for another year? Thank you for your support!
Please click here to contribute.
No Ads, No Spam, No Pop-ups, No Fees.
Class Support Status

OUR CLASS SITE IS FUNDED THROUGH
June 2017
---
This site is funded by our
Voluntary Contributions

Click Here to Chip In


Class Directory

Where in the world are you? Stats
Recent Profile Updates
| | |
| --- | --- |
| | Jul 17 |
| | Mar 11 |
| | Mar 7 |
| | Jan 18 |
| | Apr 24 |
| | Jan 3 |
| | Nov 18 |
| | Nov 18 |
U.S. Armed Forces
Active and Veterans

Please update your profile to be
included in this section.

0 from Our Class

0 from Our School

Class Poll
There is no Active Poll
at this time.
Recent Reviews
There are no reviews on file
at this time.
This area is for comments on
books, movies, music,
restaurants, etc.
Visit Other Classes
The Office
(Admin use only)
If you have any questions or comments regarding this website, please contact:

Class Administrator
Stacie Raish Drake

Would you like a sneak peek at a
non-functioning view of The Office?

This class reunion website is a complementary addition to your existing alumni resources.
It is a product of Classreport, Inc. and may not be affiliated with West Valley High School or its alumni association.

Does your High School Class have a full-featured Alumni Website? Start One Now!
(Or start one for your Mother, Father, Sister, Brother, Spouse, Son, Daughter, Friend . . .)



"Ttanks for your support. I was able to get the correct document uploaded. Your site is amazing." 2/9/2017


"You have done a GREAT job with this site. I will be telling our class to update their profiles." 2/8/2017


"My class appreciates your organization more than I can say. THANK YOU." 2/8/2017


"Many thanks for the news update about our class. The site is really looking great!" 2/6/2017


"Thanks for all you do for us!" 1/13/2017


"I enjoy reading the website." 12/27/2016


"You have a great web site - Thank you!" 12/24/2016


"Thank you for having such a wonderful site. Our class appreciates your continuing work." 11/24/2016


"We are glad that you all maintain this web site. We think our site is a really good site and want to keep it running." 11/23/2016


"Great Stuff!!! Thank you." 11/23/2016



More bravos at: www.classreport.org/bravos




14th Anniversary!

Search All Schools Best Classes Reunions Features Setup Your Class FAQ Funding Our Story Support Support Privacy Policy We DO NOT sell advertising to support this site. We DO NOT sell names and addresses to third parties.
There are NO POP-UP ads. There are no registration fees required for participation.
Please support this site with your voluntary contributions.
We cannot provide this service without your support. Thank You! Read Our Story

ClassTraQ 11.003 Software Copyright © 2003 - 2017 Classreport, Inc. All Rights Reserved e0
amsc: 1