No Ads. No Spam. No Pop-Ups. No Fees. Read Our Story.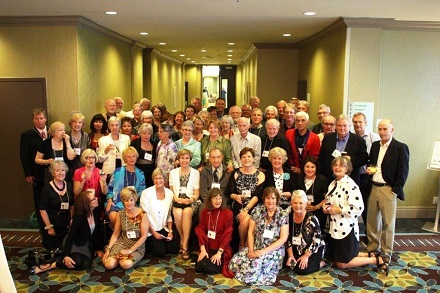 MAY 25, 2013, HOLIDAY INN. POINTE CLAIRE, QC


This site is to be operated by members of our class.
We need a Class Administrator.
CLICK HERE TO LEARN MORE OR TO VOLUNTEER

Page Hits: 12,663




Event Announcement!
---
REUNION '63 NEXT - 2018 EMERALD?? 2023 DIAMOND??
Monday, January 1, 2018 - 12:00 pm
HANG ON TO THE MEMORIES AND... STAY TUNED.
---
Event Announcement!
---
LEST WE FORGET
During the years ahead, please take the time to update us with news of our old friends. They will be missed by many, and we wish them to be remembered as members of our LHS family.
1965 Ambrose, Bruce
1962 Argue, Ron
1964 Bedford, Joyce
19__ Bedford, Gary
1961 Benison, Reid
1963 Brooks, Jamie
1961 Campbell, William James
1963 Dalton, Phil
1963 Dixon, David
1964 Dixon, Peter
1965 Dixon, Bobby
1965 Dyce, Tom
1962 Goodwin, Teddy
1962 Goodwin, Billy
1960 Harris, Keith
1962 Hawker, Lynne
1963 Hay, Valerie
1962 Higgins, Benjie
1963 Hughes, Gail
1965 Hurdle, Susan
1965 Johnson, Lynne
1960 Lamb, Bruce
1962 Leonard, Gail
1963 Moncrieff, Patricia
1964 Murry, Janet
1963 Norcott, Bob
1964 Paice, Les
1963 Paiement, Ron
1963 Parman, William
19__ Pierce, Marlene
1965 Pollock, Wayne
1965 Rupert, Paul
1962 Salmon, Jim
1964 Savage, Linda
1963 Seare, Harold
1963 Seeley, James
1963 Shepherd, Margaret
1962 Sherman, Judy
1963 Stronach, William
1965 Tomalty, Bruce
1965 Tomaszewicz, Albert
1962 Whipps, Derek
1964 Whipps, Geoff
1964 Williams, Sue
1965 Wright, Peter
STAFF Craze, Miss M.B.
STAFF Gould, Miss H.F.
STAFF Goodwin, Mr. H.R.
STAFF Graham, Mr. G.T.
STAFF Henderson, Mr. A.
STAFF Keith, Miss M.
STAFF Makin, Mr. H.G.
STAFF Miles, Mr. H.J.
STATT Pilon, Mrs. J.
STAFF Robinson, Mr. C.E.
STAFF Sadko, Mr. C.
STAFF Stabler, Mrs. B.
---
---
Class News

4/3/2013
HOW TO USE AND UNDERSTAND THIS SITE...
If you are a newcomer WELCOME!!! Here are a few hints to help you fully utilize this alumni website. 1. If you are a member of this class and this is your first visit, then the first thing . . . Continued


Today's Featured Biography
Steve and I will celebrate our 44th wedding anniversary in 2013. We have lived in Milton, ON since 1985. Steve and I retired in 2011, Louise in Sept. after a 20 year career in sales and customer service and Steve in Dec. after a career in equipment sales for the food & hospitality industry. We have 3 children, 1 whom is married but no grandchildren so far!! We love to travel, cruising being our vacation of choice. After enjoying a wonderful transatlantic cruise in April of 2012, arriving in London England, we are off on another cruise in April 2013 leaving Florida and 15 days later arriving in Rome. We enjoy golfing, Louise more for the social aspect rather than the actual "golf" part!! We still like rock and roll and try to do our best to "jitterbug" without running out of breath, when we get the chance! Pixie (Maggie Robins) is still my best friend after 50 years. Looking forward to a great weekend...whoo hoo!!!


Classreport.org provides free Class Websites for every graduating class of every high school with free access for all.
We are one of the premier social networking sites dating back to 2003. We are a small, family-owned business and yet freely host over a million class websites.
Classreport holds a special place in the hearts of our users: Bravos.
We are funded solely through your voluntary contributions. Can you help us keep this site online and ad-free for another year? Thank you for your support!
Please click here to contribute.
No Ads, No Spam, No Pop-ups, No Fees.
Class Support Status

Our Class Site is Fully Funded!
Additional contributions are welcome and will be used to provide support for the larger Classreport community.
CLICK HERE TO LEARN MORE
Class Directory

Where in the world are you? Stats
Recent Profile Updates
| | |
| --- | --- |
| | Jan 16 |
| | Dec 31 |
| | Dec 30 |
| | Dec 7 |
| | Sep 3 |
| | Aug 18 |
| | May 17 |
| | Mar 11 |
Class Poll
There is no Active Poll
at this time.
Recent Reviews
There are no reviews on file
at this time.
This area is for comments on
books, movies, music,
restaurants, etc.
Visit Other Classes
The Office
(Admin use only)
If you have any questions or comments regarding this website, please contact:

Class Administrator
We Need a Volunteer

Would you like a sneak peek at a
non-functioning view of The Office?

This class reunion website is a complementary addition to your existing alumni resources.
It is a product of Classreport, Inc. and may not be affiliated with Lachine High School or its alumni association.

Does your High School Class have a full-featured Alumni Website? Start One Now!
(Or start one for your Mother, Father, Sister, Brother, Spouse, Son, Daughter, Friend . . .)



"Your website has been awesome to work with. It made our reunion planning and execution much easier to handle." 6/24/2016


"I have been the co-chair of the reunion for many years and am just now coming across your site. I appreciate the time you have put into this and I am sure this will help our reunion to be very successful." 6/23/2016


"Thank you all so much! Coming up on our reunion, I continue to get many compliments from class members on the website. If they only knew who the real guru's behind it are. I truly couldn't get by without you and we appreciate all that you do for us." 6/20/2016


"I so appreciate Classreport.org and I extend my gratefulness for your efforts. Best regards and good wishes!" 6/13/2016


"I am most appreciative of the Classreport.org site and your support, which far exceeds anything else out there. Many thanks for what you all have done. We are well on our way for our upcoming reunion!" 6/11/2016


"I am so impressed with the Office portion of the website and the wonderful way the information here keeps us all connected. Thank you to the whole Classreport staff for following your dreams and making this possible for so many high school reunion groups to keep in touch. We are happy to support your cause with thankfulness and gratefulness for such a helpful tool. Thank you for all that you do!" 6/10/2016


"I love your site. At my age it is hard putting names and faces together and your site makes it easier than the others. Keep up the good work." 6/6/2016


"What a great website you have!! Our reunion was the best ever because of you and we expect many more at the next one due to the outstanding success of the site! Thx so much!!" 6/4/2016


"This site has helped my class members and I connect with each other that otherwise would not have been possible. We are already starting to plan our next Reunion. Thank you for this website." 5/28/2016


"Thank you for your response to my questions. I appreciate your very kind response and I am very happy with Classreport." 5/20/2016



More bravos at: www.classreport.org/bravos




14th Anniversary!

Search All Schools Best Classes Reunions Features Setup Your Class FAQ Funding Our Story Support Privacy Policy We DO NOT sell advertising to support this site. We DO NOT sell names and addresses to third parties.
There are NO POP-UP ads. There are no registration fees required for participation.
Please support this site with your voluntary contributions.
We cannot provide this service without your support. Thank You! Read Our Story

ClassTraQ 9.7003c Software Copyright © 2003 - 2015 Classreport, Inc. All Rights Reserved e1