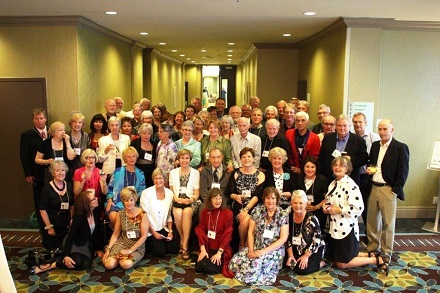 MAY 25, 2013, HOLIDAY INN. POINTE CLAIRE, QC


This site is to be operated by members of our class.
We need a Class Administrator.
CLICK HERE TO LEARN MORE OR TO VOLUNTEER

Page Hits: 15,661




---
Event Announcement!
---
LEST WE FORGET
During the years ahead, please take the time to update us with news of our old friends. They will be missed by many, and we wish them to be remembered as members of our LHS family.
1965 Ambrose, Bruce
1962 Argue, Ron
1964 Bedford, Joyce
19__ Bedford, Gary
1961 Benison, Reid
1963 Brooks, Jamie
1961 Campbell, William James
1963 Dalton, Phil
1963 Dixon, David
1964 Dixon, Peter
1965 Dixon, Bobby
1965 Dyce, Tom
1962 Goodwin, Teddy
1962 Goodwin, Billy
1960 Harris, Keith
1962 Hawker, Lynne
1963 Hay, Valerie
1962 Higgins, Benjie
1963 Hughes, Gail
1965 Hurdle, Susan
1965 Johnson, Lynne
1960 Lamb, Bruce
1962 Leonard, Gail
1963 Moncrieff, Patricia
1964 Murry, Janet
1963 Norcott, Bob
1964 Paice, Les
1963 Paiement, Ron
1963 Parman, William
19__ Pierce, Marlene
1965 Pollock, Wayne
1965 Rupert, Paul
1962 Salmon, Jim
1964 Savage, Linda
1963 Seare, Harold
1963 Seeley, James
1963 Shepherd, Margaret
1962 Sherman, Judy
1963 Stronach, William
1965 Tomalty, Bruce
1965 Tomaszewicz, Albert
1962 Whipps, Derek
1964 Whipps, Geoff
1964 Williams, Sue
1965 Wright, Peter
STAFF Craze, Miss M.B.
STAFF Gould, Miss H.F.
STAFF Goodwin, Mr. H.R.
STAFF Graham, Mr. G.T.
STAFF Henderson, Mr. A.
STAFF Keith, Miss M.
STAFF Makin, Mr. H.G.
STAFF Miles, Mr. H.J.
STATT Pilon, Mrs. J.
STAFF Robinson, Mr. C.E.
STAFF Sadko, Mr. C.
STAFF Stabler, Mrs. B.
---
---
Class News

4/3/2013
HOW TO USE AND UNDERSTAND THIS SITE...
If you are a newcomer WELCOME!!! Here are a few hints to help you fully utilize this alumni website. 1. If you are a member of this class and this is your first visit, then the first thing . . . Continued


Today's Featured Biography
Born in St. John's NFLD. During school years lived in Lachine and Dorval.

Married George in l968 and moved to Europe. We have lived in France and England and in l982 we moved to Switzerland.

Ever since leaving school I have continued to study, first
languages, later The Alexander Technique, NLP, Anatomy and Physiology, horse training and dressage riding. Somehow I have also managed to attend Art School for several years.

George and I live a very active outdoor life, skiing in winter, golf in summer and riding all year round.

Our married daughters Alexandra and Sacha live in England and Australia. We visit them regularly.

I have only one Canadian friend here in Switzerland and have lost touch with Eastern Canada, my parents moved to Vancouver Island in l974. The only former school mate we have met while living in Europe is Mickey Lowe. I am looking forward to visiting Montreal again and finding out what happened to everyone







Classreport.org provides free Class Websites for every graduating class of every high school with free access for all.
We are one of the premier social networking sites dating back to 2003. We are a small, family-owned business and yet freely host over a million class websites. Our Story
Classreport holds a special place in the hearts of our users: Bravos.
Class Support Status

Our Class Site is Fully Funded!
Additional contributions are welcome and will be used to provide support for the larger Classreport community.
CLICK HERE TO LEARN MORE
Class Directory

Where in the world are you? Stats
Recent Profile Updates
| | |
| --- | --- |
| | Apr 1 |
| | Dec 8 |
| | Apr 22 |
| | Apr 21 |
| | Mar 27 |
| | Mar 26 |
| | Mar 25 |
| | Mar 2 |
Class Poll
There is no Active Poll
at this time.
Recent Reviews
There are no reviews on file
at this time.
This area is for comments on
books, movies, music,
restaurants, etc.
Visit Other Classes
The Office
(Admin use only)
If you have any questions or comments regarding this website, please contact:

Class Administrator
We Need a Volunteer

Would you like a sneak peek at a
non-functioning view of The Office?

This class reunion website is a complementary addition to your existing alumni resources.
It is a product of Classreport, Inc. and may not be affiliated with Lachine High School or its alumni association.

Does your High School Class have a full-featured Alumni Website? Start One Now!
(Or start one for your Mother, Father, Sister, Brother, Spouse, Son, Daughter, Friend . . .)



"Just discovered your product today while trying to locate classmates ahead of our 50th reunion in 2020. The fact that you did this in a noncommercial manner in a world where everything has a price tag deserves recognition and respect, in my view. Thank you and good luck in all your endeavors." 5/5/2018


"THANKYOU so much for handling this for us! We are so appreciative! It looks GREAT!" 5/2/2018


"Thank YOU for helping us get the word out! I've posted a link to the website on our FB group page and vigorously encouraged other classmates to contribute" 4/27/2018


"Your site is amazing. Kudos to you and your staff. You have benefitted so many high school alumni in organizing their class reunions." 10/4/2017


"Thanks to classreport.org our class website played a huge part in the success of our Reunion. We greatly appreciate your wonderful support." 10/3/2017


"Thanks for all your hard work and ingenious spirit." 9/25/2017


"Thanks guys, you are Good!!" 9/23/2017


"I love your service and will continue to support you." 9/14/2017


"We have been using the website for more than 10 years now. It's still the best website out there for classmates to meet, collect their info and advertise their reunions. Thanks for inventing it all!" 9/11/2017


"Thank you for your assistance. It was very helpful. Looks good!" 9/5/2017



More bravos at: www.classreport.org/bravos




15th Anniversary!
There are no fees required for participation on this site.
Please support this site with your voluntary contributions.
We cannot provide this service without your support. Thank You!
Please read Our Story
ClassTraQ 11.003 Software Copyright © 2003 - 2017 Classreport, Inc. All Rights Reserved e1 amsc: 0